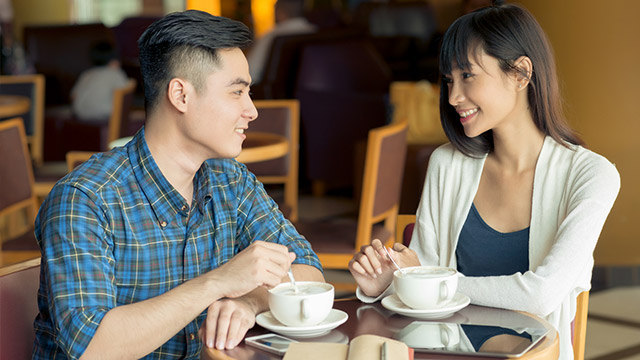 For busy career women, postponing or cancelling date night is not uncommon. But according to experts, setting aside couple time (where you both look forward to the activity and not just tolerating it) is incredibly important in preserving and strengthening the bond between two people in a relationship. Remember, balance is always important. Work should be harmonious with your me-time and your social relationships.
Why date night shouldn't be forgotten
According to Psychology Today, going on regular dates with your S.O. develops two things that are vital in any relationship: friendship and emotional connectedness. It continually stengthens a couple's bond, or ability of two people to have an open and honest conversation with each other, as well as the assumption they can rely on one another. If you are friends with your partner, it will be less difficult for the couple to address conflicts and issues.
ADVERTISEMENT - CONTINUE READING BELOW
Emotional connectedness, on the other hand, is a quality that helps deepen a relationship. Psychology Today notes this quality helps generate sexual desire in many people, and we all know that sexual desire is a vital part of any long-term relationship. Regularly going on date nights can actually help bring back that desire that may have weakened throughout a couple's time together.
How to make date night with your partner special
Date nights don't necessarily have to involve a lot of pomp and expense, here are a few things you can do:
Try something new together
Remember when you and your partner regularly looked for new activities to do together at the beginning of your relationship? Don't stop doing it because trying out new experiences together is a great way to learn more about each other.
Try out different restaurants, visit a different coffee shop each weekend, and go stargazing! Other ideas you can try are taking cooking or art classes and learning a new language together.
Catch up with one another
Psychology Today says talking to each other about personal thoughts and feelings builds intimacy. Being a "responsive partner" makes their partners feel respected and appreciated. Regardless of whether your partner is talking about a funny thing that happened at work or an issue he has been struggling with, don't forget to signal to him that you are actually listening and doing your best to understand what he is telling you.
"Being a responsive partner, and feeling like your partner is responsive to you, is really at the core of good communication and closeness," Psychology Today writes. "When you feel like your partner really gets you, you feel like nothing else matters."
Do not dismiss dates at home
When you hear the word "date," the image you get in your head is dinner at a fancy restaurant and going somewhere together. But date nights don't have to involve dressing up and going somewhere else. Even just sharing a simple dinner or watching a new movie or series together can count as a fun and low-cost date. Just stock up on your favorite snacks, cozy up in bed or on your couch, and turn on the TV!
Go on trips together
Chanced upon a seat sale near you anniv? Book that trip and really take the time to plan your itinerary together and make sure you find activities you both enjoy doing. It's not just the actual vacation but the planning stage that can also push you to be closer and more open with each other.
Don't be afraid to splurge (sometimes)
Sometimes, it's okay to spend a little more money on date nights with your significant other! Immerse yourselves in a cultural experience and watch a show together. Dress up, and maybe have dinner somewhere fancy if you can afford it. Make it a night to remember (you can time it with a special occasion) and you'll always be grateful you did.
Reference: Smart Parenting Facebook page
This story originally appeared on Smartparenting.com.ph.
Minor edits have been made by the Femalenetwork.com editors.
Load More Stories