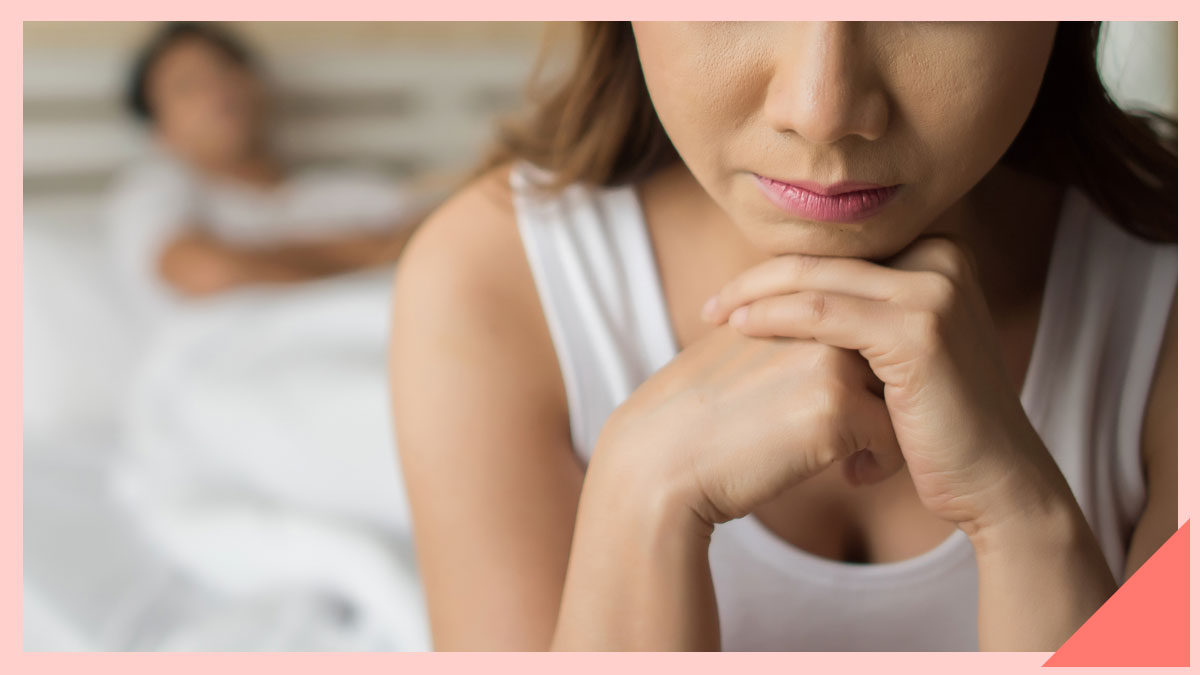 Sacrifices are an inevitable part of any romantic relationship. When you make a sacrifice, you give up something of value to you for something that you think is a worthy exchange, and it doesn't even have to be a grand gesture: it could be as simple as giving up a few hours of sleep to support your partner's outdoor hobby, or agreeing to forego BFF time to take care of him while he's sick. As a feature on Psychology Today notes, "Sacrifice is less emotional as the person has willingly made it and has no further doubts concerning its value and necessity, unless the person begins to regret it."
ADVERTISEMENT - CONTINUE READING BELOW
Regret comes in when sacrifices turn out more and more to be unsatisfying compromises. "The potential loss in compromise is more emotionally painful, because it involves unfinished business; the person might not accept the compromise and might be constantly aware of its negative aspects."
While compromises can't be avoided, they have to be made within a happy medium, or else you may start feeling short-changed. Sadly, there are many women who don't realize that they're already in that situation—if you feel that there's something remotely unfair in where you are right now in your relationship, here are signs that you're probably giving up too much of yourself:
You're always the one who adjusts.
How many times have you given up your own comfort for your partner's happiness? When was the last time that you did something you enjoyed with his support? If you can't answer these two questions, then you may want to re-evaluate your decisions. And speaking of decisions...
You're always second-guessing yourself. 
You may have unconsciously put your partner in a place of power, and if this is your relationship dynamic, then you may find yourself not comfortable with making decisions, or are always defering and relenting to his. Sex and intimacy coach Irene Fehr tells Elite Daily, "You've made a decision but you keep thinking about it, rehashing the argument and the options. This is a sign that you are not comfortable with the agreement and that the compromise does not satisfy you." Always remember that important decisions should be made by the both of you at all times: you don't need to sacrifice your voice just to please your partner.
You've given up on things you used to enjoy.
What are the things you decided to stop doing because you decided to put your partner first? While there's nothing wrong with prioritizing love, it's also important to remember that you were your own person before you came into the relationship. Don't stop being you just because you now have someone in your life.
ADVERTISEMENT - CONTINUE READING BELOW
You're starting to feel resentful.
Compromising too much of yourself means you're not getting what you want out of yourself, your relationship, and your life. When this happens, you start feeling sad, then angry, then resentful, until one day, you'll just burst, calling out your partner and reminding them of how much you've sacrificed for the relationship.
Here's the clincher:
Sometimes, you over-compromising happens when you unconsciously self-sabotage yourself: you always aim to please, don't talk about your wants and desires, and think of your aspirations and opinions as things that aren't as important as another person's. You giving up your power becomes an unhealthy habit so much so that you suddenly wake up one day wondering how you've become so unhappy.
If your partner really loves you, he will be appreciative and supportive of you, so don't be afraid to speak, create boundaries, and prioritize yourself. Brooke Feeny, the lead author of a study about how low self-esteem can make people regret relationship sacrifices, explains:  "Significant others can help you thrive through embracing life opportunities. We found support for the idea that the choices people make at these specific decision points—such as pursuing a work opportunity or seeking out new friends—matter a lot for their long-term well-being." But the bottomline is that you'll need to first take care of yourself and make sure that you don't lose yourself in your relationship. In the end, your happiness is always in your hands.
ADVERTISEMENT - CONTINUE READING BELOW
Load More Stories