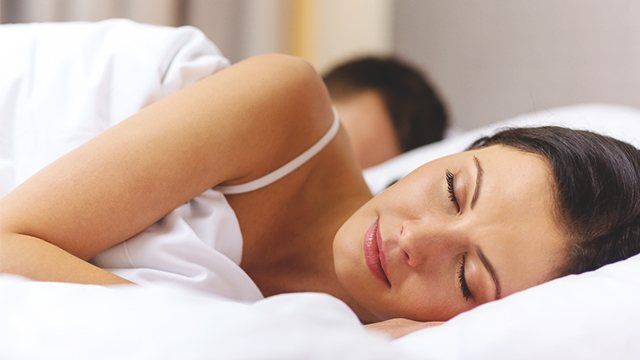 What would you do if you had a bad dream about your significant other cheating on you? Before you panic and go on accusing him of something that hasn't happened yet (or probably won't anyway), know that having this kind of dream might only be masking something deeper.
ADVERTISEMENT - CONTINUE READING BELOW
According to Delphi Ellis, a qualified therapist and specialist in dream analysis, having dreams of a cheating partner may indicate your insecurities and your fear of being abandoned. "Whilst it's fair to say we receive messages from our subconscious on many levels, this dream usually suggests a fear a partner will cheat, rather than evidence they're actually doing that."
CONTINUE READING BELOW
Recommended Videos
Another reason you're having bad dreams about your boyfriend is because he doesn't notice you that much; and the lack of attention makes you overthink. Those thoughts manifest into your subconscious and later on, you start to dream about it. 
She also adds, "This is particularly the case where someone has been unfaithful in the past in real life, reflecting an insecurity it could happen again. The dream is most common, ironically, when the relationship is going well." 
But what if it was the other way around? What if you were the one dreaming of another man? Deirdre Barrett, PhD, clinical assistant professor of psychology at Harvard Medical School and author of The Committee of Sleep says it may be because you feel dissatisfied with your relationship, and you desire the kind of man you're with in your dream. "When you wake up, ask yourself what characteristics the stranger had, and whether or not those are traits you wish your husband possessed." 
ADVERTISEMENT - CONTINUE READING BELOW
Comments
Load More Stories