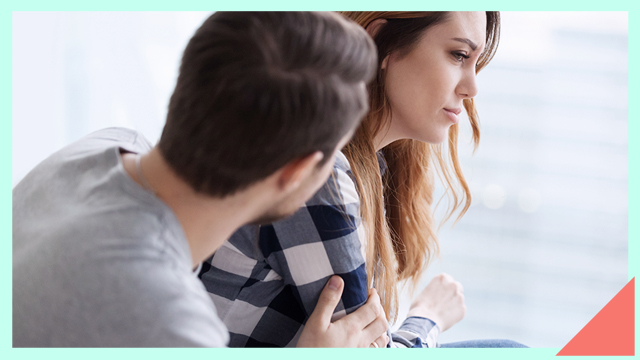 Cheating on your partner will never have a good outcome, because in the end, someone is going to get hurt. Trust is the fundamental foundation of any relationship, and destroying that won't only cause immediate heartbreak, but a trauma that will affect the one who remained loyal for years to come.
ADVERTISEMENT - CONTINUE READING BELOW
Sadly, cheaters still run rampant, and many of them won't even acknowledge the fact that the did something wrong. These people are often immature, self-centered, and narcissistic; they only think about what will make them feel good without taking in consideration the damage they'll deal to their partner.
The interesting thing about cheaters is that there are some who act as if they've done every thing they could to save a relationship: that it was not their fault that their eyes wandered elsewhere because "the love is gone." Newsflash—there's always something one can do when a relationship is on the rocks, even if that "something" is initiating a formal breakup.
Intuition is what would initially alert you if your partner is cheating on you, especially if there's a "friend" in the picture. Of course, you should first really think about the circumstances and give your partner the benefit of the doubt, but that doesn't mean that you shouldn't listen to your inner voice. 
To help you find out if your S.O. isn't being loyal as you thought him to be, we asked Marie*, an FN reader who had previously been cheated on, to walk us through a few signs you may have missed.
"Number 1: Laging silang nag-uusap nung girl."
There's honestly really no problem with usap lang. After all, you're not the ultra-jealous type, and you trust your beau. The suspicion starts, however, when the conversations become too long and regular, that he sometimes talks to her while spending quality time with you. This is also often accompanied by his sudden protectiveness of his phone, and while it's important to have boundaries and to respect his privacy, he shouldn't be too defensive about it either.
This may already be a case of "micro-cheating." As we've previously discussed, micro-cheating involves small actions that can indicate that your partner is deeply invested in another person, such as constantly liking the said person's posts, having secret conversations in the middle of the night, and the like.
ADVERTISEMENT - CONTINUE READING BELOW
"Number 2: Laging mine-mention ni guy, 'Ay yung friend kong si ganito…'"
Somehow, this person's name is mentioned in almost all your conversations, and it's almost as if your significant other is normalizing this person's presence in your life. It's as if she's the only topic he wants to talk about—and that can definitely be a red flag.
"Number 3: Kay friend nag-o-open up si guy instead of sa talagang girlfriend niya."
Again, there is absolutely nothing wrong with confiding in a close friend, but sometimes, there are issues that are best discussed and resolved between the two of you. You're a team, after all, and you should be each other's safe space. Grated that there will be certain things that sometimes only friends can understand, those that are highly important and that matter to you should first and foremost be tackled with your significant other, and not with someone outside the relationship.
ADVERTISEMENT - CONTINUE READING BELOW
"Number 4: Nag-open up ka, tapos hindi niya ginawan ng paraan, tapos ipinagtatanggol pa niya si Ate Girl."
Having open communication lines with your significant other is very important. You should be able to air out what you feel without your partner becoming overly defensive, or worse, overly defensive of someone else.
"Jealousy is hard-wired in all of us," says Baland Jalal, a neuroscientist at the Cambridge University School of Clinical Medicine. He goes on to tell NBC's Better by Today that "from an evolutionary perspective, the purpose of jealousy has always been to motive us into action to help secure our survival and the survival of our offspring."
As it is a natural-occurring emotion, people in mature relationships should know the importance of acknowledging and discussing it, laying everything on the table and making sure that each person feels secure with each other. Excessive jealousy, of course, can be destructive, but if you feel that you're within bounds of logic and you've tried to constructively approach the issue with your partner only to have your efforts dismissed, then it's either your partner doesn't recognize how important this is to you, or that he may be hiding something from you.
ADVERTISEMENT - CONTINUE READING BELOW
"Number 5: 'Pag may ebidensya na."
It could be a late night text, or photos sent by your friend of your S.O. and another person being intimate while dining out—when faced with hard evidence (as well as with way too many suspicious reports from family and friends), don't deny the situation. If you can, confront your partner about it. From there, it's up to you to decide what to do, but remember that first and foremost, it's now about taking care of yourself and making yourself your first priority. Being cheated on is not your fault, and no matter what happens, you must trust and love yourself wholly and fully.
*Name has been changed at the interviewee's request
Load More Stories