It takes a lot to make a long-distance relationship work, but what matters is that you can. So while we know that special occassions sometimes only remind you what you're missing, know that being in a good, loving relationship is still worth celebrating! Below are ways to make your special someone feel your love despite the distance:
ADVERTISEMENT - CONTINUE READING BELOW
CONTINUE READING BELOW
Recommended Videos
1. Send a thoughtful gift.
"My only tip for LDR couples for V-Day is to surprise your partner with something special and personal to him/her," Kitchie, married for one year, shared.
Remember, gifts don't have to be extravagant to be meaningful. Sometimes, what matters even more is how they're given. Kitchie then explained how surprises add spice to their relationship. "My husband is a man of surprises, everyone knows that. Even his family is part of his Valentine's tactics. Haha! There was one time, his family members came without me knowing that they were already outside our house with all the flowers and food for [a] celebration [with] me and my whole family. Tadaaaaa! Surprise again! Raymond knows me well that I love my family as much as I love food! "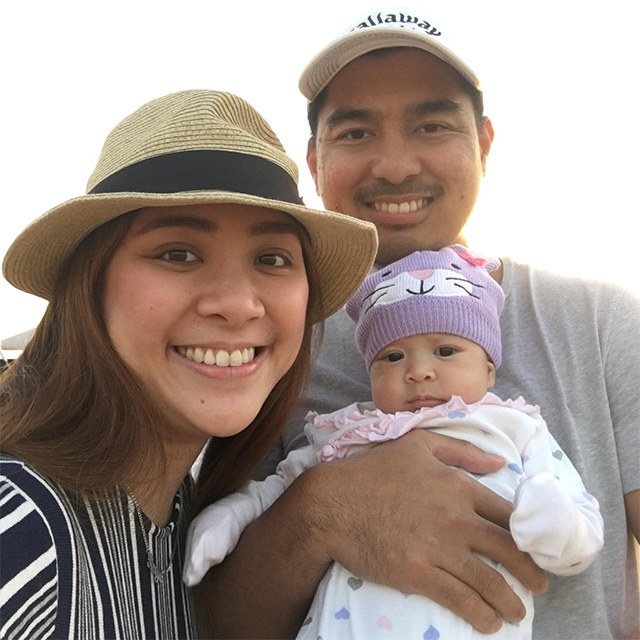 ADVERTISEMENT - CONTINUE READING BELOW
2. Do what normal couples do.
"Before when he was sick, I had pho delivered, para chicken soup. For my birthday last year, he fished me for what resto... Then he called them and ordered cake for me and had my friend get me a balloon," told Marrah, who got engaged earlier this year. 
ADVERTISEMENT - CONTINUE READING BELOW
"My advice would be that you try and do what regular couples would do... It just takes some resourcefulness. Like how you get a cake for someone's birthday or you "cook" or buy food for someone who's sick."
3. Find the right apps!
"We use Couple the app (available both on Google Play and iTunes) to keep in touch. It has a different sound pa when you receive messages so it's like his trademark,"  said Asia, married for two years. 
ADVERTISEMENT - CONTINUE READING BELOW
But apart from the special occasions, Asia stresses it's the daily communication that matters. "Facetime talaga kami every night, at least 30 minutes to an hour. I think important 'yun."
4. Set a romantic atmosphere and look your best.
Being in an LDR for about three years, Kitchie recalled one of their simpler dates. "Another Valentine's date that we did, which I can clearly remember, is we had a Skype date night. Just chatting all night long... I bought a simple round cake as my gift with my greetings on it."
It doesn't matter if you're having the same meal or are in different time zones. You can make a normal Skype date special by adding the little details like candles, pastries, and maybe even that sexy lingerie you've been saving!
5. If all else fails, pack your bags and go to him!
If possible, make the effort to be together physically. "I would often buy plane tickets on sale and go to wherever he was based for long weekends. We often had to plan this (so it was rarely a surprise) because he needed to make sure it won't go against his schedule. Even then, we had to cancel a few times due to his busy schedule," Asia shared. "Upon arrival in his area, [the] best example I can think of [of this instance] is in Naga City, Arnelli would pick me up and show me what his typical day is like, [and] then of course [show me] to his fave restos and spots. It was in this way that we realized we loved being together and decided to eventually get married. I think LDR really helped both of us grow up and be ready for the next step."
ADVERTISEMENT - CONTINUE READING BELOW
Comments
Load More Stories