While there are dozens of mobile apps for dating and meeting new people, there's also now an app that will help you deal with the painful and uncomfortable feeling you experience right after a breakup.
Thanks to Zoë Foster Blake, Australian author, beauty guru, and the woman behind the app Break-up Boss, you can now mend that little heart of yours one day at a time—or even fight the urge of wanting to send a drunk text to your ex.
ADVERTISEMENT - CONTINUE READING BELOW
In one of her Instagram posts, Zoe explains how she came up with the idea. "Seven years ago I decided to write a book on break-ups. Because I think they're a gift. A chance for epic growth. Painful but largely misunderstood, like Justin Bieber."
CONTINUE READING BELOW
Recommended Videos
She then shared that she originally planned to make a book out of it. "But life got busy, and the idea was parked. Then, last year, I realized it should be an APP, not a book! So, I jammed a books' worth of content into a tidy little app, and today that app and idea is finally live."
On her website, the app is described as an instrument that gives you "all of the tools and techniques (and lots of lectures – cute!) to deal with all of the stages of your break-up." You just have to install it on your phone!
With this app, Zoë is helping women have an enthusiastic, empowered and positive view of how to deal with breakups and moving forward.
ADVERTISEMENT - CONTINUE READING BELOW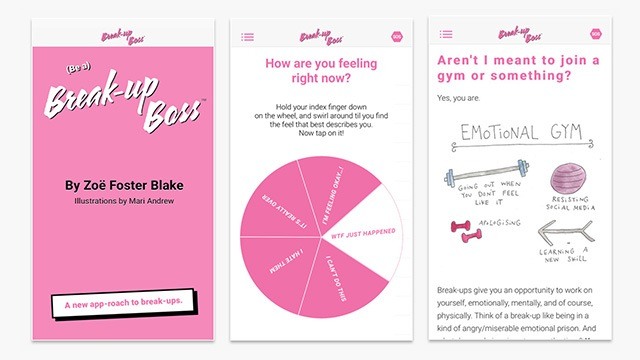 Break-up Boss is available on iTunes and will be on G very soon.
Load More Stories