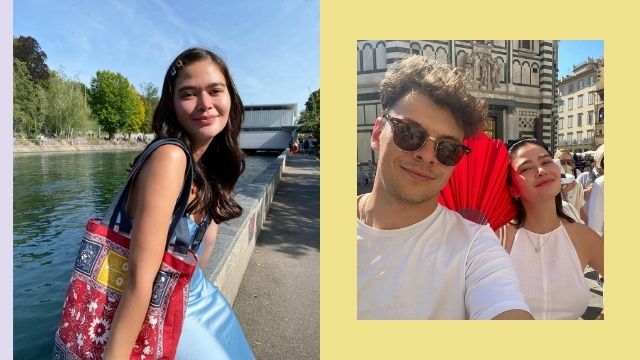 Ask anybody who's been through it and they would say that long-distance relationships are tough, especially if both people involved have jampacked schedules. For Bela Padilla and Swiss boyfriend Norman Bay, it looks like the opposite is happening because, despite their hectic lives, an LDR is working well.
In a guesting at Angely Dub's podcast Life in Progress, Bela shares how she and her foreigner beau have been working things out in the smoothest way possible. "I think I'm definitely more understanding now that I'm in an LDR," Bela says.
Norman is based in his home country, Switzerland, so working their way through the vast time difference is something they put conscious effort into. They make sure to hang out with each other through video calls, setting a small amount of time during dinner (Norman's lunch) to catch up and just be present virtually.
ADVERTISEMENT - CONTINUE READING BELOW
"I like spending time with Norman everyday, kahit konting oras lang," Bela shares. This is admittedly new to her, as she's not one to be clingy to her past boyfriends. "Maybe I grew older na, or maybe I've matured, so 'yun, I look forward to the little moments that we get to spend time with each other."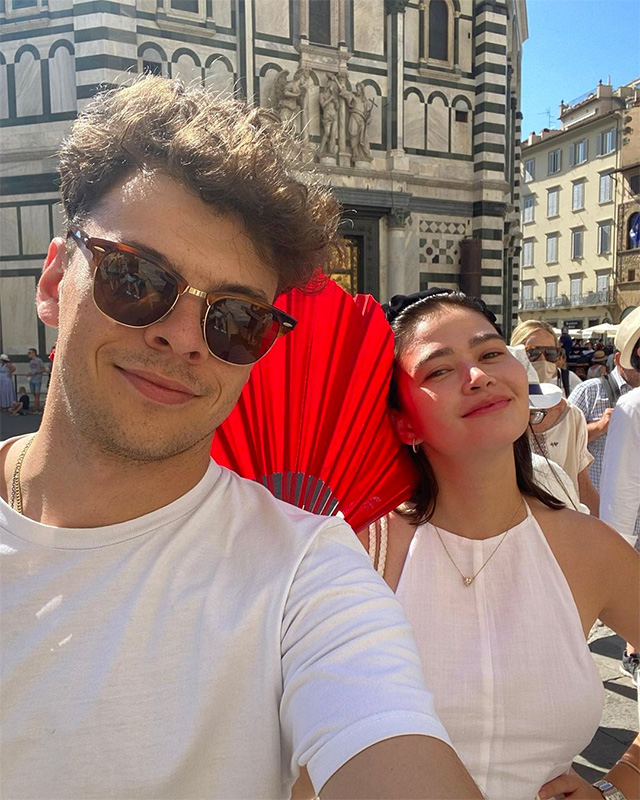 She also opened up on how their love story began. Bela said that she met Norman during the filming of her movie Meet Me in St. Gallen but back then, they have decided to just be friends and not pursue any romance.
"I had no experience of an LDR, so I told him back then na hindi nagwo-work out," Bela says. They kept in touch for two years, messaging each other every now and then, with Bela even prompting Norman to date other people in his university.
"Nung nasa Vienna siya, sabi ko you'll meet so many interesting people there. Kasi ako everyday nagshu-shooting lang, yun lang buhay ko, shooting ako umaga hanggang gabi". Norman followed the friendly advice, and tried dating other people, but in the end realized that spark just wasn't there.
"He told me in 2019 that he really did try to date, but he still wanted to be with me more, I guess. So in 2019, we decided to give it a shot." Kilig!
When asked if the saying "absence makes the heart grow fonder" rings true for her, Bela was candid about the LDR's charms. "Every time we see each other again, it's like the first time. Nahihiya ako, may initial kilig and awkwardness dahil ang tagal niyo hindi nagkita. I always look forward to those moments."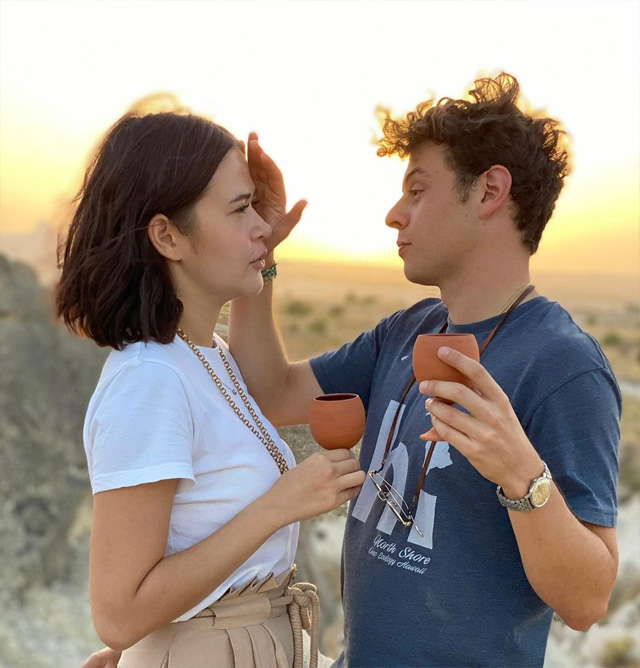 She also admits that them being career-oriented has definitely worked for their relationship. "I'm very much pleased that ngayon kami nagkita at this point in our lives kasi he matured, I matured, he helps me realize my dreams now."
She gushes about the support system she gets from Norman: "I feel like I have space to breathe and to grow and we're very supportive towards each other."
ADVERTISEMENT - CONTINUE READING BELOW
At 30, Bela reveals that there's no pressure for her to take their relationship to the next level anytime soon.
"I never felt the need to do that because I also have very supportive parents, like my dad's British so he's aware that there's more out there in the world than just to get married."
She explains, "You don't have to be what society tells you to be. And I think we're lucky that we both found partners who also share that opinion."
All relationships take work, but for Bela, nothing makes an LDR easier and fuss-free than offering your utmost trust to your partner. "We have to level up our trust so much kasi we don't see who they hang out with. We don't know what happens. 'Pag tulog na tayo, anong oras pa lang sa kanila. Pwede pa sila gumimik, pwede pa sila lumabas. So ano to, 100 percent trust."
This story originally appeared on Cosmo.ph.
* Minor edits have been made by the Female Network editors.
Load More Stories