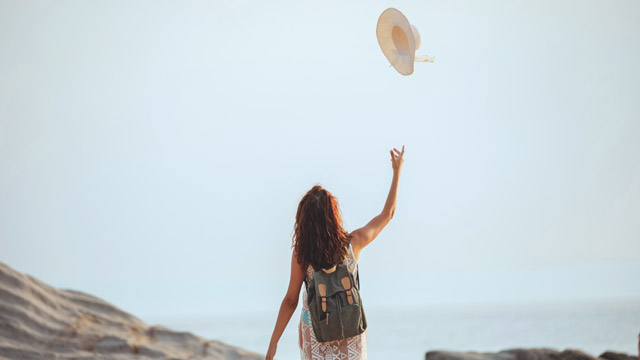 In 2018, then 106-year-old Madeline Dye, who was born the same year the Titanic sunk, shared that her secret for living a long, happy life is being single.
Her niece Diana Heaton shares with Huffington Post: "Whenever anyone asks her about her past romances or she has a husband, she says 'I've never had one, that's why I'm this age… She says she has not had the stresses of marriage, it's tongue-in-cheek more than anything. She has a great sense of humor still, she has never lost it."
ADVERTISEMENT - CONTINUE READING BELOW
CONTINUE READING BELOW
Recommended Videos
While Madeline may have been joking, there's some truth behind her statement. In a study that has previously been featured on Female Network, it said that "single satisfaction improves with age" as gender equality becomes the norm in many places and women are more financially free and economically untethered to their husbands or partners.
A greater number of women are also finding that not wanting to get married is actually a viable choice. An Urban Institute report predicted that "an unprecedented portion of millennials will remain unmarried through age 40"—that is, if they consider getting married at all, as new data from Pew Research says that more people "under 35 will be single forever."
Madeline's comment is also backed by data proving that some bad and unhappy marriages can actually be as unhealthy as smoking and drinking. According to a feature on the World Economic Forum, couples in conflict-ridden marriages are more likely to have health issues than those who don't.
ADVERTISEMENT - CONTINUE READING BELOW
"It's not the act of walking down the aisle or signing a marriage license that is beneficial for health—it's what spouses do for each other throughout the marriage," explains Rosie Shrout of the University of Nevada, who presented the study. "Conflict can be particularly damaging for health if spouses are hostile or defensive during disagreements or if they are arguing about the same topic over and over again without any resolution."
This is not to demonize marriage or romantic relationships; after all, good and healthy relationships can actually increase the survival rate for heart attacks. What it does point out, however, is that being happily single is much better than being in an unhappy relationship. Wondering how you can fully enjoy going solo? Here are a few tips you can follow:
Stop thinking that being single is bad and sad
Because really, it's not. This belief is tied to the fallacy that women can only feel complete if they have a significant other or if they've given birth by a certain age, which you know by now to be wrong. Different strokes, different folks—and each person will always be on a different phase of their journey. Being alone can be your biggest adventure yet if you choose it to be.
ADVERTISEMENT - CONTINUE READING BELOW
Focus on, and be grateful for today
Greet each morning like it's the best opportunity that life has presented you with. Don't waste time thinking that it could have been made better with a partner, because you can create your sunshine and your rainbows on your own.
Do your own thing
Being single means that you can uncompromisingly indulge in anything that you want to do or learn. Hang out with different interest groups and don't be afraid to make new friends outside your usual circles. This would, more often than not, prove to be quite an enriching experience.
Take care of yourself
And form strong self-care habits that will tide you through moments of mental and emotional stress. Aside from the usual things you should be doing—getting enough sleep, exercising, and not allowing yourself to go hangry—zone in on your personal wellness by knowing when to rest, and knowing when to admit that for the time being, hanggang dito ka lang muna. Pacing yourself through life can help you appreciate the little things and enjoy your big efforts more.
ADVERTISEMENT - CONTINUE READING BELOW
Load More Stories