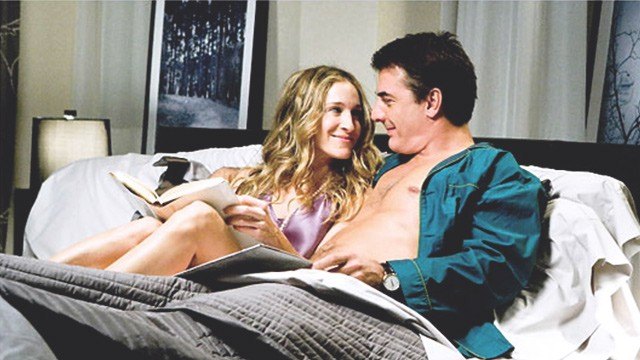 You may have a liberal view on sex, but if you're like most people, monogamy is still the norm especially when you enter into a commitment like marriage. Of course, one of the issues that crop up is monogamy breeds lackluster or boring sex. It is often mentioned when infidelity happens although we know it isn't even the biggest reason.  

But sex and relationship experts Dr. Eli Mayer, Sue Butler, Ian Kerner, and Lewis Brown Griggs say there are advantages to having just one sexual partner. In a video on Your Tango, the three chatted how monogamous sex can lead to better sexual health. In fact, monogamy has some pretty good perks that could raise the bar of your lovemaking. 
CONTINUE READING BELOW
Recommended Videos
ADVERTISEMENT - CONTINUE READING BELOW
Here are some of the reasons why being loyal to a one person benefits your sex life.  
1. Emotional benefits could lead to better sensuality and desire.

Sex will never become a chore if you've got trust, honesty, and intimacy in a relationship, explains Brown Griggs. A deeper connection that goes beyond the bedroom means a couple can be open about what they both want in their sex life. An honest communication about your desires can certainly lead to better sex.
2. You'll have less sexual anxiety. 

Yes, sharing a life together can make sex more comfortable, but it shouldn't mean boring. You've got history together, and you know each other's body -- the path towards the big O should at least be a smooth one. Based on your sexual past together, you already know you will enjoy sex. If it's a new person, you'd be asking yourself: would he love my body? Will she like it if I do this or that? Do you want to worry about that again?  
ADVERTISEMENT - CONTINUE READING BELOW
3. It's easier to explore sex together. 

Comfortable sex is fine, but having a partner you've known for a long time means it's easier to suggest to try new things together. It's easier to jump into the more adventurous deeds in the bedroom. It's a perk that comes with the emotional benefits of having just one sexual partner. 

4. It helps your relationship and individuality grow. 
After-sex conversations are helpful to increase intimacy in relationships, and when your monogamous relationship is in a good state, you'll notice it in the bedroom as well. It's a full cycle, which when sustained over time could work wonders. Plus, knowing someone wants to be intimate with you -- and only you -- should be a confidence builder, right?

5. You don't have to worry about sexually transmitted diseases.

Blunt reality right there. 

Do you think cheating is inevitable? Hear what our Girltalkers have to say and join the conversation!
ADVERTISEMENT - CONTINUE READING BELOW
This story originally appeared on Smartparenting.com.ph.
* Minor edits have been made by the Femalenetwork.com editors.
Comments
Load More Stories