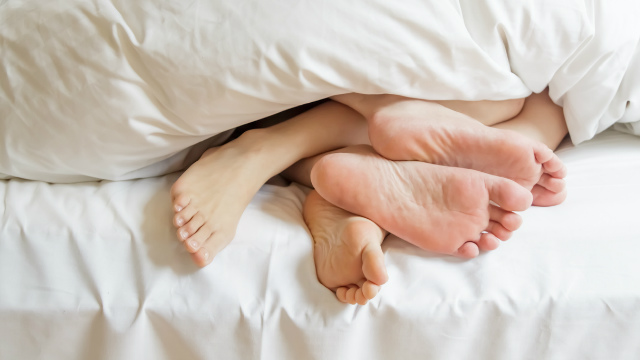 Titos and Titas often joke that Christmas season is the time when many couples end up making babies because of the cold weather. But, as it turns out, statistics (at least in the United States) show there may be a grain of truth in their joke.
In the U.S., nine out of 10 most popular days to give birth falls in September. To be specific, September 9 is the most common birthdays from 1994 to 2014. Matt Stiles, a journalist who made a visual graphic to show the most common birthdays in the U.S., also shows this fact.
ADVERTISEMENT - CONTINUE READING BELOW
Let's do the math. If you count 40 weeks or nine months, date of conception falls right about the end of November and well into December of the previous year.
The Philippine Statistics Authority (PSA) has not released data as to the most popular birthdays in the country. However, if you look at the possible factors why people conceive a lot during the holidays, then the logic could easily apply for Pinoys.
The holidays are the time when temperatures in the country drop. You share a blanket, and something else happens under the sheets. The next thing you know, you and your partner are sporting that after-sex glow.
But if that's the only logic behind the baby-boom during the holidays, then the preggo season should extend to February, when the weather is ever cooler than during December. So maybe the "tito hirit" is really just that, thankfully.
Could it be the spirit of the holidays that secretly urges couples to, you know, give (or make?) love on Christmas day?
CONTINUE READING BELOW
Recommended Videos
Heather Marcoux of Mother.ly thinks it has less to do with it and more to do with the fact that people are on vacation and have more time to do the deed. Or, maybe it's the universe's way of giving couples that gift of life? Getting busy under the sheets, after all, could be a nice break from all the get-togethers and gift-shopping,
Either way, babymaking, a.k.a., having sex, can be a dose of happy hormones. Whether it's because of the cold, the Christmas spirit, or having time to do the deed, be thankful for the gift of life you'll receive come September.
This story originally appeared on Smartparenting.com.ph.
* Minor edits have been made by the Femalenetwork.com editors.
Load More Stories