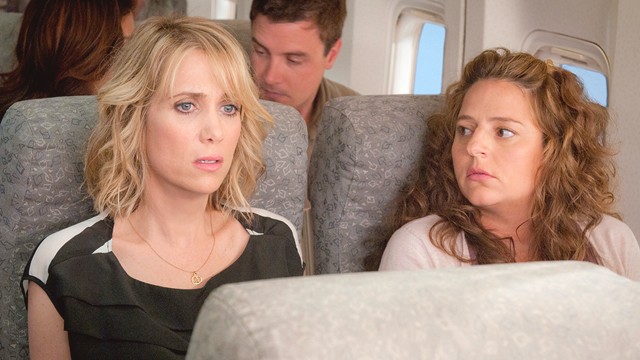 We are living at a time where everyone feels like they need to have an opinion on everything—including your personal affairs. And while one may argue that you can choose not to listen to what others have to say, some people, especially those close to you, can be impossible to ignore. Remaining unaffected is also particulary challenging when discussing something as private as your relationship status when you're not where you're expected to be at a certain point in your life. For instance, you might be embarassed to admit that you're a single woman in her 30s...but why?

Being ashamed of something that isn't wrong is a tiring burden to carry. You spend so much time worrying about how people will react that a comment like "Ah, single ka pa?" can trigger you to be defensive. Sure, it's perfectly okay to prefer to keep things to yourself, and it is inappropriate to be asked that to begin with. But if you find yourself getting a little too nervous about admitting (or even just casually acknowledging) that you're single, then maybe the problem is more about how you perceive yourself. Here are a few possible reasons why:

You don't want to admit that you're looking for love.
There are a million contrasting opinions on marriage, including the proper age to tie the knot, the kind of wedding you should have, or whether or not you should even be married at all. When you admit that you're looking for love, some people tend to percieve you as either lonely, or discontent and hard to please. Being single then feels more like a fault or a shortcoming instead of a fact. Remember that you shouldn't taint your current state with such negativy. What matters is that your heart is open and you're not letting the wait get you down.

You compare yourself to others.
You could be frustrated that your ex of five years is living his "dream life" with his new wife, or that your Facebook feed is overflowing with engagement and pregnancy announcements. Well, you know what, who cares? You're putting way too much pressure on yourself. List down your accomplishments over the past years and see how far you've gone. Besides, finding love isn't the end goal—what matters is if you can keep it. The more things you improve about yourself now, the better chances you have of maintaining a healthy relationship in the future.

To you, being single is nothing to get excited about.
Maybe you're too busy looking for love that you're simply not enjoying the perks of being single. Girl, celebrate what you have! Book that solo backpacking trip, spend more money on indulging yourself, and go on as many dates as you want. Best of all, share your single girl adventures with other single ladies, and see what you've been missing out on. There are so many benefits to being single, hayaan mo na lang sila!
ADVERTISEMENT - CONTINUE READING BELOW
Load More Stories