Jessie and I met in August 2014 at a beach resort in Cebu where he used to work as corporate director of F&B and marketing. I was there on a writing assignment.
He welcomed me and my friend to the resort when we arrived. My first thought? "Heeeey, he's cute, even if he's shorter," followed by, "UGH, I swore this trip will be all about relaxing and bonding with my friend—not meeting men. Why do I even want to flirt with this guy?"
ADVERTISEMENT - CONTINUE READING BELOW
You see, just a few months before this trip, I decided to end a months-long dating spree—I dated several guys, either set up by friends or those who finally found the nerve to ask me out, one after the other. I eventually got tired of getting to know yet another guy and wondering if he's the one, only to have the romance fizzle out. So I told myself, "Okay, time out, Trixie. Take a break. Focus on yourself and your friends first."
CONTINUE READING BELOW
Recommended Videos
The day after we arrived, I explored the resort with my friend, but I always ended up looking out for Jessie. For some reason, Jessie always turned up wherever we were hanging out: by the beachfront pods, at the restaurant while we were having lunch, and by the pool where, noticing he was looking in my general direction, I asked my friend to take my photo while I worked my bikini, haha.
ADVERTISEMENT - CONTINUE READING BELOW
My friend eventually noticed, and she asked, "You have a crush on the F&B guy, 'no?" "Yeeeeessssss," I finally admitted. The moment the cat was out of the bag, I decided I wanted to get to know Jessie before the trip ended.
I got my chance before the dinner Jessie was hosting for us that night. My friend and I wanted to avail of the two-for-one deal on their piña coladas, and there were only 10 minutes left on happy hour, so I ran for the bar while my friend finished getting ready. Just as I was about to order, Jessie arrived right on cue and asked what I wanted to drink. I got my piña colada, he got a beer…and I completely forgot my friend was waiting for me in our room. OOPS.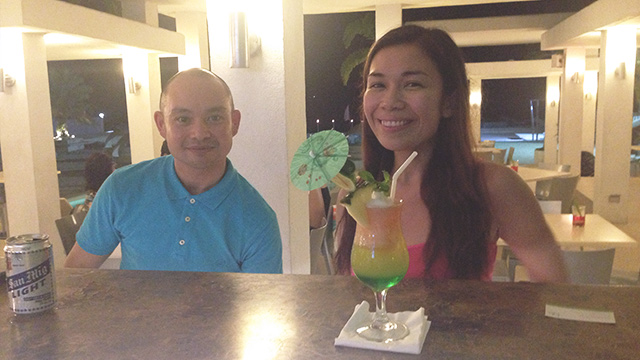 ADVERTISEMENT - CONTINUE READING BELOW
We hit it off and talked non-stop, until my friend finally called an hour later, asking where I was.
"I'M SO SORRY!!!!" I answered frantically. "I'm at the bar with Jessie," I whispered.
"I knew it!" she said, laughing and understanding me like only a good friend would.
Things escalated over dinner. Another member of the marketing team who came by to greet us blurted out that Jessie is single. My friend, the best wingwoman ever, was quick to announce that I was single, too. She spent the whole dinner telling Jessie all about my finest points, LOL.
Later that night, the general manager invited us to go clubbing with her and some members of the hotel staff. Jessie got me and my friend our own table at the club, and I was well aware of our growing mutual attraction. We left the club holding hands, and back at the resort, he told me he liked me. We also kissed that night.
ADVERTISEMENT - CONTINUE READING BELOW
Jessie and I were practically inseparable for the rest of the trip, and we got to know each other better. He's such a sweet, romantic guy, and we have so much in common. Before our flight back, he took me and my friends to a fancy restaurant for steak and wine. I was swooning the entire time.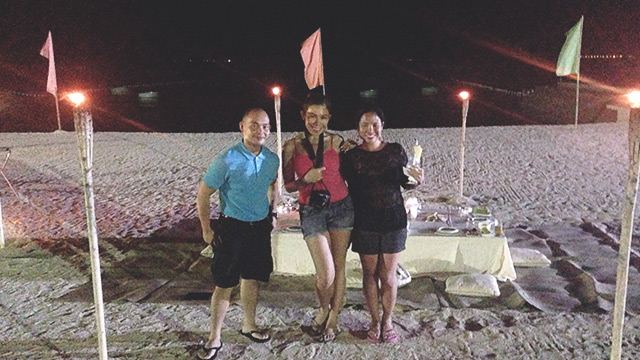 ADVERTISEMENT - CONTINUE READING BELOW
My vacation romance with Jessie seemed too good to be true, so I told him that if he really meant what he said about wanting to date exclusively, he would fly to Manila.
We kept in touch via texts, calls, and nightly video chats, until he finally arrived in Manila a month later. I put him through all the scrutiny: I introduced him to my bestfriend, invited him to a college barkada reunion at my friend's, and even brought him to my parents' anniversary dinner! My friends all loved him, and I told myself that if he hit it off with my family, then he is the one.
He totally won them over—including my brothers, who aren't exactly easy to be chums with if you happen to be a new guy dating their older sister. My parents seemed to really like him. It was the only validation I needed. That same night, I told him I would love to be his girlfriend.
ADVERTISEMENT - CONTINUE READING BELOW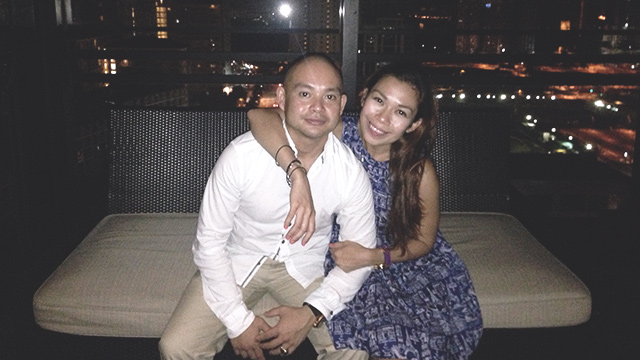 It's true what they say: Love (and a relationship) comes when you're not looking for it. I've heard this so many times—from romance novels and rom-coms to friends assuring me I won't be single forever—but it was only when I proved it to be true that I believed it.
ADVERTISEMENT - CONTINUE READING BELOW
We became a couple exactly a month after we met. When something is that easy and natural and good, why stay away? I always thought it was so hard to find a boyfriend, but I realized getting into a relationship was the easy part. It's staying in that relationship—especially when we don't live in the same city and are an hour-long flight apart—that was difficult.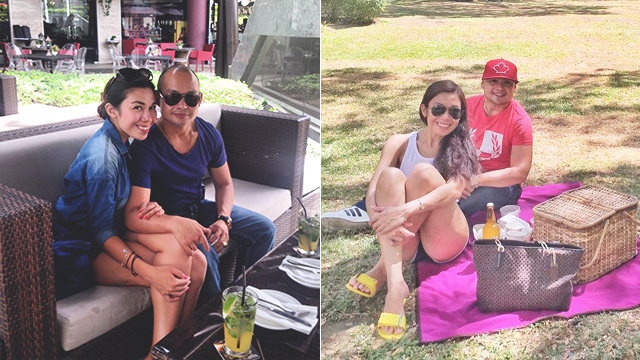 ADVERTISEMENT - CONTINUE READING BELOW
Trust was the one thing we really had to work on, and then our mercurial tempers. You'd think that two people who are so alike would get along so easily, but sometimes, our strong personalities made for the worst fights. Yet someone would always cave, and we'd always go back to communicating more calmly.
Our LDR would get really exhausting, and I often wondered if our relationship would last. But we made it work—with all we had.
It was one of the main reasons I decided to take the leap and become a blogger full time while doing freelance writing, editing, and consulting projects. This way, I could travel more frequently and stay with Jessie longer, especially when he left his hotel job in Cebu to help manage their family business in Iloilo.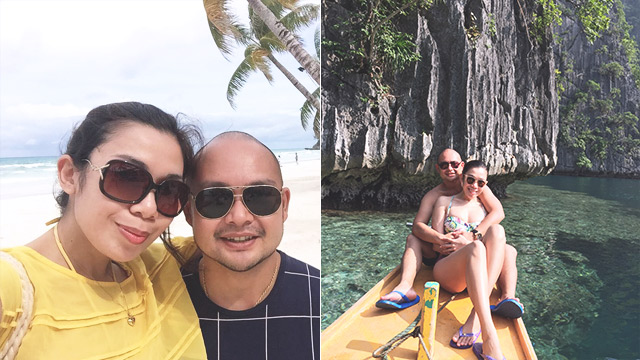 ADVERTISEMENT - CONTINUE READING BELOW
We took advantage of our love of traveling, wining, and dining, and took turns flying to each other. We celebrated Valentine's Day, our anniversaries (sometimes even our monthsaries), and each other's birthdays someplace special: our favorite weekend market in Manila, a wine bar in Cebu, a restaurant in Tagaytay, an island in Palawan, a hotel in Iloilo, or a beach resort in Boracay, Guimaras, or Bohol.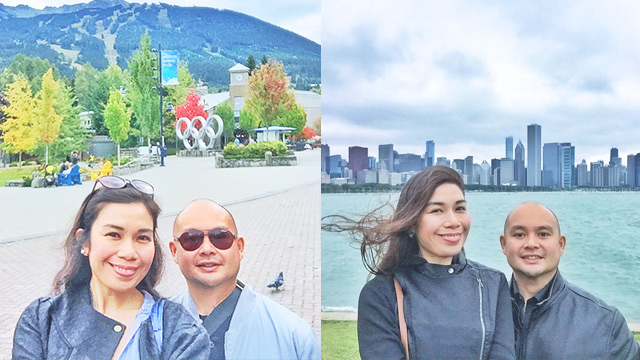 ADVERTISEMENT - CONTINUE READING BELOW
We also traveled abroad: Hong Kong, Singapore, Vancouver, Chicago, Maryland, and New York, where he eventually proposed in October 2016. I always dreamed of getting engaged in my favorite city, and he made it happen! (At Central Park!)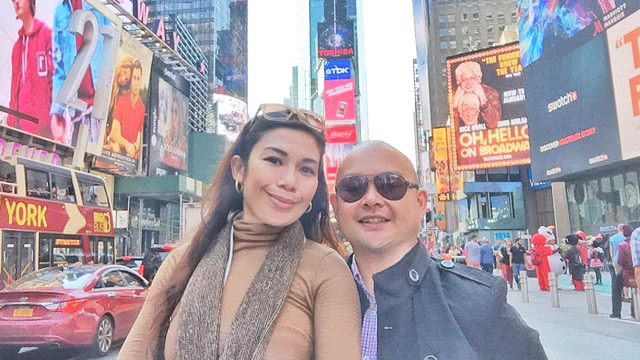 ADVERTISEMENT - CONTINUE READING BELOW
These trips became the highlights of my life and our relationship (we even have a hashtag for it: #jessietrixieadventures). We were engaged for 14 months and finally tied the knot in December 2017. I got my dream destination wedding in Iloilo.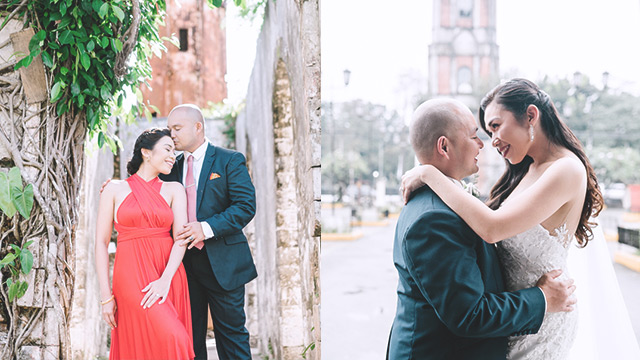 ADVERTISEMENT - CONTINUE READING BELOW
Our marriage is most important to us. I always wished Jessie and I lived in the same city, and now we finally share the same home in Iloilo. Leaving Manila—and my family, friends, career, and comfort zone—turned out to be the hardest thing about closing the distance between us. But hey, what's love without a few big sacrifices, right? That's what makes it more meaningful, knowing it's worth it. 
Load More Stories