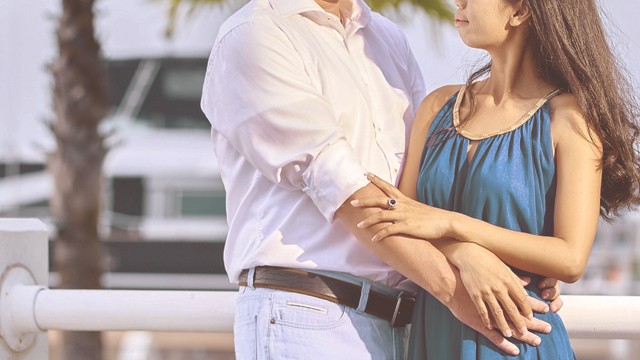 When you get engaged, it's all too easy to get caught up in the flurry of wedding planning, so much so that you can lose sight of what comes after your big day. But your wedding marks only the beginning of your marriage, and the decades that come after are much more important! Still, no matter how well you know your guy, there are certain things that change when you're officially married, especially if you weren't living together beforehand.

We asked a few Pinays to share the things they wished they'd known before tying the knot, and here's to hoping their answers will help you prioritize things so life after the wedding goes smoother and your honeymoon period lasts longer.

Have your own answers to the question "What do you wish you knew before you got married?" Share them in a comment!
ADVERTISEMENT - CONTINUE READING BELOW


I married a neat freak who gets annoyed at "stuff" so I wish I had done the minimalist zen thing back then and gotten rid of 90% of stuff I don't use anyway. (I'm an artist who hoards art supplies and I'm a sentimental girl who keeps scrapbooks and journals—so I've always had clutter.) Disclaimer: As a single person, I had a lot of theoretical preparation for marriage (books, seminars, podcasts) , so a lot of the things I discovered in marriage weren't new, the lessons just finally got put into practice so we've had a really smooth transition. —Rory, 31, graphic designer (married 3 years)
I wish I had known more about building my assets way, way before I had gotten married. I have no regrets about our financial choices as a couple. But compounding interest would have worked much earlier for me. Also, I would have taken that second stock option from a company I used to work for (as my dad had advised me). I didn't take his advice because I argued that I had already taken the first stock option. It turns out, dad knew best. Should have listened to him?? I'm glad he continues to advise me now that I'm a married woman. — Justine, 41, marketing manager (married 11 years)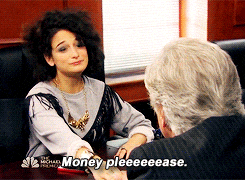 There is really no expert level at being married. Marriage is a constant work-in-progress, an everyday choice to be God's best for each other. —Lorra, 31, freelance artist (married 3 years)
I wish I knew how to cook because my husband has a very big appetite. If I had become a successful cook before we got together, we wouldn't have to eat out too often. —Dots, 37, HR admin (married 10 years)
ADVERTISEMENT - CONTINUE READING BELOW
I don't know! LoL. When I met my husband, it all went very fast. We wanted to get married, did it ASAP, and were willing to just find out and deal with the mystery of being married together. I was advised it was all happening so fast and is a risk. I just said if it won't work it's my problem and no one else's. Addendum: Now I know—I wish I knew that it really is a NO-NO to live with the parents. —Jemaville, 33, environmental consultant (married 10 years)

ADVERTISEMENT - CONTINUE READING BELOW
I wish I knew how much adjustment there would be from a boyfriend-girlfriend to a husband-wife relationship. Our first year was bumpy. I was missing my family, overwhelmed with managing my own household, and was finding it weird to be consulting another person most of the time when I was used to making my own decisions. Eventually though I learned the art of compromise. So did my husband. —Suzette, 43, dermatologist (married 10 years)
I guess one of those things would be to choose which side to spend the holidays with. As much as I'd like to spend all the holidays in my side of the family, that wouldn't be fair. So we alternate where we spend the special occasions. It would have been easier if we lived in the same city, but we don't. I didn't realize it would create much stress, as sometimes both sets of families become very emotionally attached into having us for the holidays. I myself feel heartbroken when I don't get to spend Christmas with my parents. There are certain traditions and even the simplest festivities I look forward to. I can't help thinking about what I missed.—Mikaela, 37, entrepreneur (married 9 years)
ADVERTISEMENT - CONTINUE READING BELOW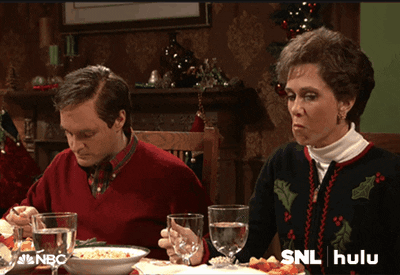 That it was going to be a daily choice to love and commit to someone who will definitely change from the guy you first fell head over heels with into someone else you probably wouldn't have imagined being with when you first said "I do," but it has been (and still remains to be) an adventure I wouldn't have missed for the world! —Yeyet, 47, IT program manager (married 17 years)
ADVERTISEMENT - CONTINUE READING BELOW
It's easy to say, I wish I knew then what I know now. If it was really possible though, I wish I knew that things change - you may talk and plan, strategize what roles each would play when you're married, but circumstances change and people change too. Also, I wish I knew how truly vital my own family and friends are in helping me maintain my own individual person and not losing my own sense of self in marriage.—Catherine, 32, environmental scientist (married 3 years)
Load More Stories