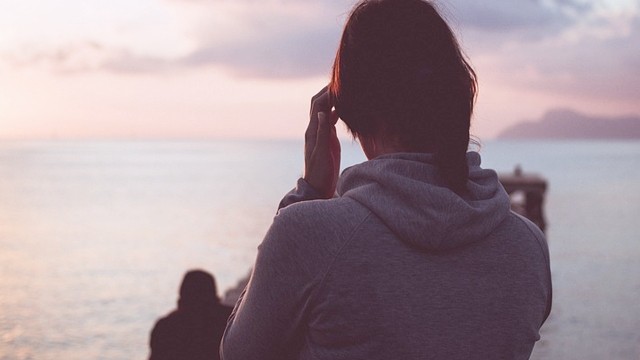 Breakups are complicated; they leave you hurt, confused, and feeling worthless. But what happens when you weren't even informed of the breakup? Here, seven women share their worst experiences (Good riddance if you ask us!):

Clarish, 25
"We were engaged when I found out there was another girl. We were fighting over the text because I could sense that he was hiding something tapos bigla niya akong sinabihan na maghiwalay na kami sa phone lang din. I was shocked! Tapos nalaman ko na lang after a few months na tama yung hinala ko na may babae, worse pa nito officemate niya yung girl and now live in na sila."

Jackie, 26
"I've been dating this guy for a while now and everything seemed to be doing quite well. We were all over social media and when we were together, no one can separate us – literally. But a few weeks before the 'breakup' he was suddenly cold. I checked his profile and saw that he has deleted all our photos together and went from 'in a relationship' to 'single' without even telling me."

Mina, 27
"He was my college boyfriend; we were together for more than two years. Graduate school ako noon, then siya, nag law school. Ayaw niya na same school kami. After a few months, I noticed lumalayo na siya sa akin. Being the 'good girlfriend' that I was, I thought maybe he just needed time and a little more care. So, we met up less, but whenever we both had time, I made it a point na maging sulit. May time pa nga dati na pumupunta ako sa kanila to bring food while he studied. Time came di na siya nagrereply masyado. Ayaw na daw niya. But the thing is, he didn't want to meet up right away and break-up with me. That was around September that year--so naturally, first love, first boyfriend, I was broken and left hanging for months until he decided to meet up and actually break-up with me nung November. I was devastated. I was hoping daily na baka magbago isip niya, pinaasa pa ako nung nagkita kami. 'Malay mo, sa huli if magkabalikan tayo. Baka tayo talaga,' pa yung last na sinabi niya. Greeted him nung birthday niya, nung pasko that year. No reply. It was only then that I started accepting na wala na talaga."
ADVERTISEMENT - CONTINUE READING BELOW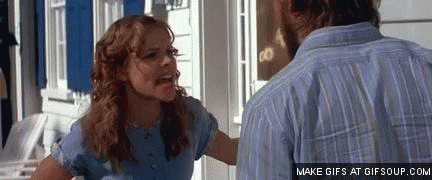 Carla, 29
"I dated this guy from way before and he was really sweet and caring with me. Eventually, we started to exclusively date and he even introduced me to his parents and siblings. I was on cloud nine and I thought he was really the one this time. I planned a surprise visit to his house a couple of weeks after and I saw him with another girl – introducing her to his parents, too! So that was why he's been taking so long to reply and have been ignoring my calls. What a jerk."

Kate, 27
"When I was in Freshman College, I was an NBSB, so when I was pursued by a senior it made my heart beat fast. At first I didn't want to entertain him since he was known as a playboy, but I saw how he was with others and how it was a lot different when he was with me. This went on for months and we even went out on dates, just like how regular couples do. Sadly, I gave him my V-card and after that, he stopped returning my calls! I tried to talk to him at school but he acted as if he didn't know me. When I wouldn't stop, he told me that we were never an item – right in front of his friends!"

Jenny, 32
"I was working late that night and my boyfriend said he's also working another shift (he's a doctor by the way). My office building and the hospital he was working in were just a few blocks away so I thought of bringing him some late dinner, when I got to the hospital, the nurses told me he already left with his 'girlfriend.' Turns out he was flirting with this medical intern and introduced her to everyone as his girl. I decided to call him, but I guess he already knows he's busted because I got a text from him saying it's 'just not working out because of our busy schedules.' Well, just wow."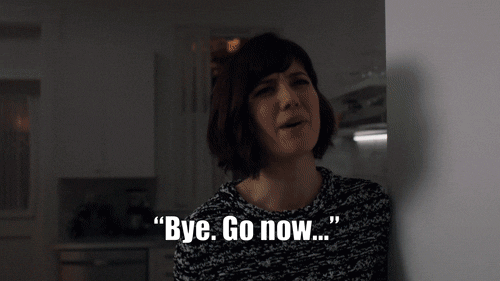 Francine, 26
"He told me he was going to an out-of-town trip with his parents for three days. Then, my brother saw him at the cinema with another girl during the said 'trip.' I asked him the reason behind the lying, and he responded by ghosting on me for a month. I didn't even pick a fight. We're friends now, but he still hasn't apologized. What a decent human being."
ADVERTISEMENT - CONTINUE READING BELOW
Load More Stories