Falling in love is easy, but staying in love can be a bit of a challenge. If you feel like your relationship is going down the drain, don't panic. Instead, pause and re-evaluate everything; pinpoint the triggers that are making you unhappy in the relationship and do something about it. Here are some warning signs to watch out for and find out what you can do about them:

1. You don't talk about real, personal stuff anymore.
Having deep, meaningful conversations about each other's lives brings you two closer – it's a different kind of intimacy couples can enjoy asides from sex. However, some couples, especially when busy, forget to truly communicate their deepest thoughts and concerns. Forget small talk, get to know each other and discuss your dreams so that you can plan around it.

Psychology expert on relationships and author of Conquer Your Critical Voice says it's important to be open to your partner about each other's lives in order to know them better. "We feel for them as people, independently from ourselves. This helps us to stay close to each other on a real level as opposed to out of obligation." She also adds that it could help form and strengthen a friendship where you can be "less critical when it comes to feedback and less defensive when receiving it."

2. You're never on the same page when it comes to your opinion on important matters.
It's typical to disagree on some topics, but if you're always on opposite sides of several issues, then maybe your values aren't as aligned as they once were. If you and your partner can't agree on anything, find out what the root cause is by engaging in a proper conversation. No bickering!
ADVERTISEMENT - CONTINUE READING BELOW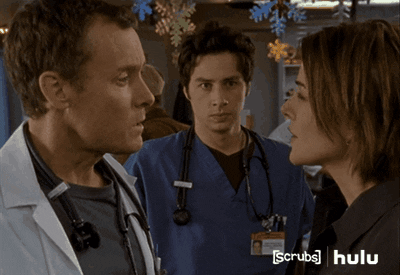 3. You keep complaining about the same things over and over again.
Whether it's a small issue about the broken sink or something big about his spending habits, non-stop complaining (a.k.a. nagging) can bring you two over the edge. If you sense a problem, talk about it as soon as you can and come up with a solution for it together. Explain your reasons for being concerned, and explain how you're affected by it.

Robert Leahy, Ph.D., Director of the American Institute for Cognitive Therapy in New York suggests you talk to listen–not to respond. "You need to communicate in a way that is not as hostile. Making suggestions for change while giving credit for some positives can get you more attention and cooperation than out-right attacks."

4. You argue more frequently
…even about the mundane things. One of you has become more irritable that even the slightest mistake can trigger a full blown argument. And while fighting can be healthy, it should be done right and in moderation. Remember to stay calm and avoid letting your cranky attitude get in the way.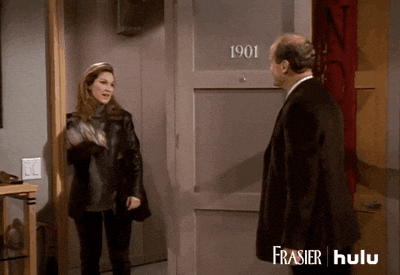 5. Your desire for "space" is increasing.
Although having time away from each other is healthy, if you think about it more often than usual, then there must be a reason for it. Is your partner being too needy and clingy? Are you tired of having to put up with everyday fights and such? If you feel like you're being suffocated, there's nothing wrong with asking for space.

When they ask for space, don't take it personally, says relationship expert Margaret Paul, Ph.D. It's a way to lessen the emotional dependency on each other, plus you get to take care of yourself better.
ADVERTISEMENT - CONTINUE READING BELOW


6. You don't feel like yourself when you're together.
Do you suddenly feel uncomfortable when you're around him? Do you feel like you have to watch your every move when you're together? Try picking up a new hobby together to work on your bond. Maybe working together will allow you to rediscover yourselves as individuals, and as a couple.

7. You're unsure if you still want to include them in your future.
At one point, you will have second (and negative) thoughts about your relationship. You're now wondering if you're really sure about him, if he's "The One." When things don't go right, take a pause before you call it quits says Michael Batshaw, a psychotherapist and author of 51 Things You Should Know Before Getting Engaged. "That's the first doubt crisis—and all of a sudden you're not as unbelievably in sync as you thought"

It's also important to know that having doubts in a relationship is normal, but not doing anything about it can be problematic for the both of you; so talk it out with an open mind and an open heart.
ADVERTISEMENT - CONTINUE READING BELOW
Load More Stories