There's a big difference between a healthy relationship and a toxic one, but those differences aren't always clear especially when you're blinded by love and loyalty. But to simplify, great unions help both individuals grow, while the latter tends to exhaust you physically, mentally, and emotionally. Here are seven things you need to know if you're not happy anymore:
ADVERTISEMENT - CONTINUE READING BELOW

1. "Don't settle for less than you deserve."
It may be hard to determine if you've outgrown your partner, especially when you've been together for years, but if you're making the same adjustments over and over again, then it might be time to reasses just how good staying in the relationship is for you and your future. Stop settling just to keep your relationship going; know your worth and enjoy yourself while you wait for the right guy to come.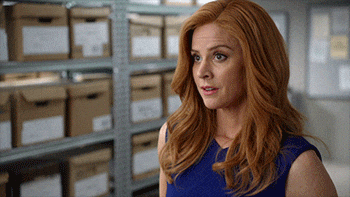 CONTINUE READING BELOW
Recommended Videos
2. "If a man really loves you, he'll improve himself."
While it's true that you shouldn't change your man and vice versa, it's still important to work on being better people, not for anyone else, but for yourselves. It's about pushing the envelope when it comes to being the best that you can be – which may bring fulfilment to both of you, resulting in a healthy relationship. If he chooses to commit the same mistakes despite the numerous heart-to-heart conversations you've had, don't waste your time by waiting. 
3. "Understand that your life doesn't revolve around your partner."
…and that goes for him as well. Theresa E. DiDonato Ph.D., a social psychologist and associate professor at Loyola University Maryland, says spending time apart is crucial for a thriving union.
ADVERTISEMENT - CONTINUE READING BELOW

"People benefit from time to reflect on their new relationship and time engaged in activities they love to do by themselves. In walking the tight rope between the demands of one's work, family, and friends, and what the new relationship needs, engaging in self-care is equally important."

4. "Don't stay just because you think it'll get better."
Although it's essential to practice patience in a relationship, you still have to prepare for the worst. Know when to walk away. Staying just because sayang naman 'yong mga pinagdaanan niyo will only lead to disappointments, fights, and an endless cycle of despair.  

5. "There's nothing wrong with maintaining boundaries."
Remember, 'no' means 'no'; if he can't respect that, then you're probably way better off without him. If a man really loves you, he won't force you to do anything you're not comfortable with.
ADVERTISEMENT - CONTINUE READING BELOW
Security expert Gavin de Becker says that men who are a little too persistent or can't take 'no' for an answer are likely trying to control you. "When a man says no, it is the end of a discussion. When a woman says no, it is the beginning of a negotiation," de Becker says. "A woman who buckles there is likely to buckle again and again and again – and he learns when you say no you don't mean no," he adds.

6. "Get out when he starts to become abusive."
There's nothing wrong with the occasional fight – they're actually healthy if you do it right; but if he starts to be verbally abusive or worse, hits you, then you've got to leave him pronto! No matter what the root cause of the argument is, it will never be a valid reason to hit someone.
7. "You have to stop making excuses for his bad behavior."
Stop comforting yourself or the people around you with excuses like, "Minsan lang naman eh!" Both of you are adults now and should be responsible and mature enough to know the difference between right and wrong. If he keeps repeating actions that hurt you (whether they're intentional or not), then you're better off living a peaceful, stress-free life on your own.
ADVERTISEMENT - CONTINUE READING BELOW
Load More Stories