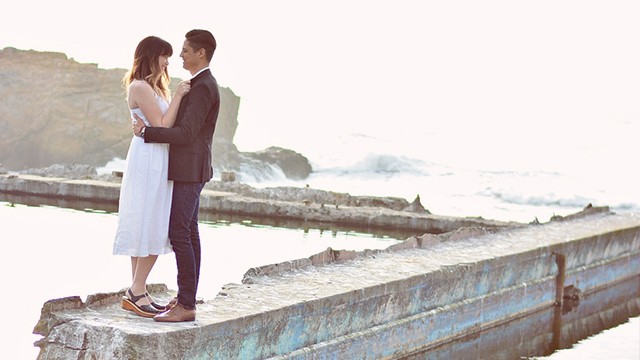 There are a lot of things guys don't notice. And while we appreciate the extra effort, we don't want you to go all out and pressure yourselves over something we won't really mind. While we understand that there are things you just gotta do for yourself, there are a few details that men don't really fuss over, such as:

Your underwear
You're not an underwear model 24/7. We get that there are just days when you won't have nice, lacy, sexy inner clothing to wear. For those who have been in long-term relationships, the caring about them greatly diminishes because men understand that the tiny/sheer types of lingerie are not exactly the most comfortable things in the world.

Cellulite and stretchmarks
These go hand-in-hand with the "Am I fat?" situation. Seriously, men don't care about cellulite and stretch marks. Contrary to popular belief, we understand that you have these things because men have them, too. Think about this: if you're in a playful mood, we never see your kamot around the hips and thighs. We love you and will love you even when it's obvious to everybody that you've gained some weight. Your physical state does not determine the success of our relationship.

Unfounded insecurities
Men will never stop saying that you're fine the way you are, because you'll always be enough. There will be times that you'll hear that tinge of dismissiveness when we say it, but that's because you might sometimes get obsessed about the little details that we may feel you're missing out on how great of a time we're having, or that we want the conversation to move on because we don't want you to dwell on it too much. We chose you to be in a relationship with, so please trust us that we want you to be comfortable with who you are.

Your past relationships
Unless a past relationship has directly affected ours, we just don't care if we're not your first boyfriend (or even husband). Having past relationships is actually a good thing, because you already know what you want in a relationship.

Perfection
Things won't always go the way you imagine them in your head. Life isn't a movie, and we should just move on if things don't go right. Does your anniversary fall on a date where budget is tight? That's fine, we can eat fast food. There are people ruining your shot of that beautiful sunset? That's okay too, you don't own the sunset anyway. Your dress has a stain on the front you didn't see? We don't care because you're still the most beautiful woman in the room. Perfection isn't real, you are.
ADVERTISEMENT - CONTINUE READING BELOW
Load More Stories