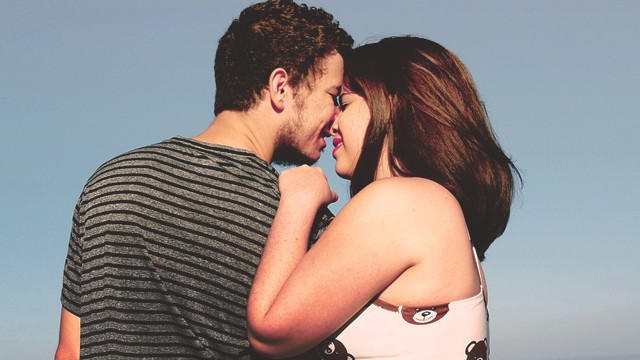 There are probably a million things that made you and your partner fall in love with each other when you met, but you might not appreciate those things as often anymore years later. You may be in that part of your relationship where you're used to a routine, and the kilig has started to fade.
ADVERTISEMENT - CONTINUE READING BELOW
We all have different ways of expressing love for our partner, but it's also important to express it in the way your partner wants to receive it. It could be through gifts, supportive words, or physical affection. Knowing your man's love language is always a good way to show how much you still value him, but to keep things fresh, mix it up once in a while. Here are a few things you can do to keep us guys feeling happy and secure:

1. Shower him with compliments.
Here's a secret: men are just as concerned about their looks as women. Did he try something different from his usual outfit and it worked? Tell him. Do you like his new perfume? Whisper it in his ear. Men need that little confidence boost, too, especially when they're unsure of what they are doing.

2. Give him some space.
We all have hobbies. Let him go out with his hobby friends. You don't need to be into the same things all the time, and when he realizes you're willing to let him do his own thing, he'll be more than happy to reciprocate when it's time for you and your girls to go out. You can always talk about your experiences later.

3. Bring home a random pasalubong from time to time!
Giving a small gift will show that you thought of him during the day. For plus points, your pasalubong can be something about his hobby, too! Does he like cars? Drop by the toy store and get him a little toy car. It doesn't matter what the gift is, all you need is a personal touch.

4. Be supportive.
You being there when he's going through a rough patch will mean a lot. Let him know that he can unload his burdens and fears on you and that he doesn't have to be strong all the time. Some guys won't open up easily, so just be patient. If he doesn't take you up on your offer to talk right away, he might just surprise you a week later.

5. Smile when you see him.
One simple move can automatically make his day. Show him that you're always happy to seem him. Trust me, it will make him always want to see you.
CONTINUE READING BELOW
Recommended Videos
Load More Stories