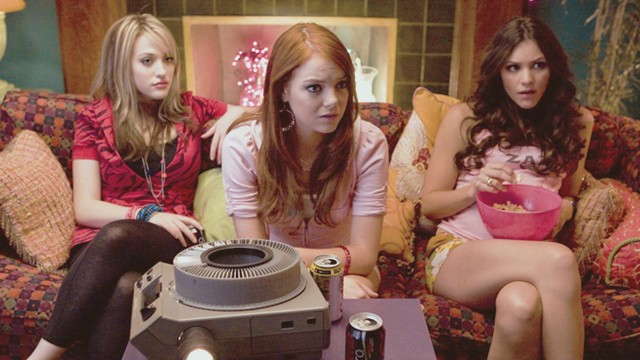 Going online can sometimes distract us, and make us long for something we don't have—like relationships. We get distracted by the countless people who post cheesy messages, photos, and videos online and we wonder where our own relationship is to give us the same kilig feeling other people are experiencing.

There are times when we get consumed by the sadness and the longing, but if we continue letting those emotions win over us, we'll just end up feeling heartbroken. Here are a few reminders for all of you amazing single ladies out there while you're still at a phase in your life when you're supposed to give yourself the lovin' you really deserve:

1.Being single rocks.
This part of your life isn't a punishment. As a matter of fact, it's a season when we all should learn more about ourselves and do whatever it is we want to do because we're given all the time we want and need in the world.

2. It's a time to learn from your couple friends.
Admit it, you usually get pointers on how to live your life—including how you manage your relationships—from the people around you. Observe your coupled up friends and learn lessons from their stories and how they deal with each other. When the time comes, you'll know what to do with yours.

3. Stop complaining about your relationship status.
You are more than your relationship status, ladies. Instead of saying a bunch of things that just makes us shake our heads in disagreement, focus on something that will help you grow.

4. Do the things on your bucket list.
So you've been adding and adding and adding items on your bucket list, but you never really got the chance to do them. Now's the perfect time to get out of your comfort zones, and go out into the world, have fun, and learn a lot of new things. Who says being single is boring?

5. Alone time is good for you.
We've said it so many times before, alone time is really good for you. Just because you're alone doesn't mean you're lonely. Instead of feeling sorry for yourself, take this time to think about your dreams and your goals and everything you have to do to make them come true. Do whatever you want with your time, go crazy, and have fun! This phase isn't supposed to make you sad, it's supposed to make you love yourself more.

This story originally appeared on Candymag.com.

* Minor edits have been made by the Femalenetwork.com editors.
ADVERTISEMENT - CONTINUE READING BELOW
Comments
Load More Stories