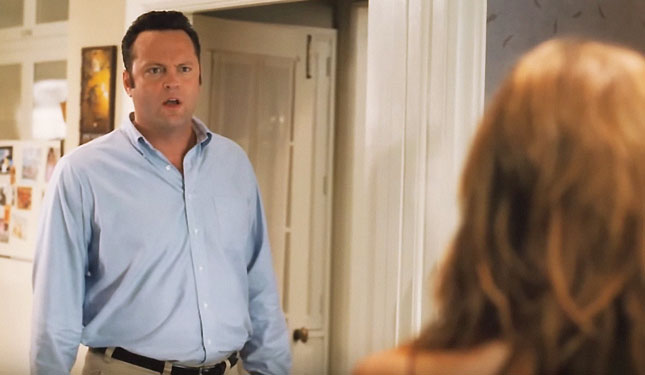 Fights are an integral part of any relationship and are even considered healthy. According to therapist Dana Ward on a feature on Elite Daily, these can actually strengthen your bond: "Fighting is normal," she explains. "While some couples may think fighting is a sign of a bad relationship, it's actually very important. The key is fighting with a purpose."

The issue is that there are a lot of times when fights don't have any good purpose, and are just brought about by bad habits that could have been avoided. Although it's true that these argument sparkers are often done without malice (like saying "nothing" when he asks you what the problem is just so the issue would die down), there are other, more effective ways of meeting halfway. Avoid unnecessary friction and keep an eye out for these things that could break that peace.

1. Being passive aggressive
Passive aggressiveness is probably one of the biggest causes of couple trouble. This stems from two things: not wanting to make things any worse, and the silly belief that men ought to know what their partners are thinking (which of course is never the case).

Here's the thing: most men respond better with straight-forward answers. Issues are resolved faster if you openly and calmly discuss things with your partner right away. On the other hand, if you're guilty of bottling up your frustrations in the hopes that love will suddenly transform your man into a mind reader, do yourself a favor: say what you mean and mean what you say. If he asks you about what's bothering you, don't shrug it off and say "wala" when you actually mean the opposite. Being honest can help you immediately address issues that can be emotionally damaging when left unchecked.

2. Posting relationship woes online
You may just want to vent, but why not just address the issue with your man instead of indulging in parinig? Social media posts along the lines of "love always finds time for you" or "you don't know the sadness of making someone happy" actually do you more harm than good.

Instead of vaguely announcing your predicament to the clueless public, talk it out with him like the mature woman that you are. After all, open communication is essential in building lasting relationships, so don't let your man be the last one to know about your problems.

3. Being too clingy
You see him every day and yet you still text him non-stop when you're apart. You're grumpy when he tells you he's going out with his friends and you try to tag along every opportunity you can. Some women equate love with togetherness, but there's a fine line between being close and being clingy.

Give your man the space he needs to be his own person. This will also do you a great deal of good, as you'll find out that the more you both grow on your own, the more you can give yourselves to each other.

4. Assuming way too much
"Women's intuition" is real and often times spot-on, but you'll have to be keen about determining whether it's really your female radar going off or you're just being paranoid and assuming the worst out of every odd situation. Freaking out and believing that he's cheating on you only because he hasn't replied to your "kumain ka na ba" text is unfair to him, and can actually ruin the very thing that you're trying to sustain.

5. Abusing chivalry
Contrary to popular belief, chivalry isn't dead. In fact, it's alive and well in all boyfriends and husbands who do right by their women. Sadly, there are those who tend to become spoiled and who abuse unconditional love by demanding more what they themselves can give.

If you find yourself sulking about your man not being able to pick you up after work, why not try thinking about all the wonderful things that he has done for you? Appreciating his kindness and showing him how grateful you are through simple words and actions can go a very long way.
ADVERTISEMENT - CONTINUE READING BELOW
CONTINUE READING BELOW
Recommended Videos
Load More Stories