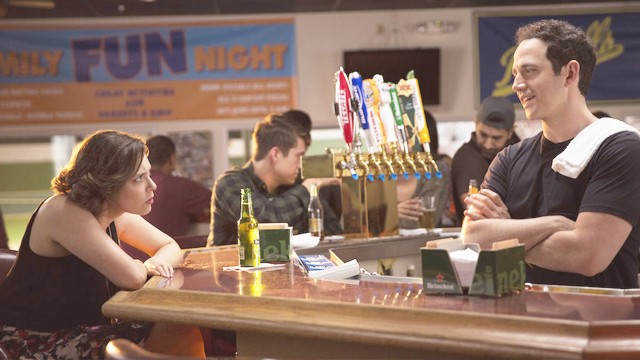 Dating takes a lot of work. And not just because women are expected to do SO much upkeep before we even get out there. Even those who've already snagged a partner can attest to the fact that dating can be pretty brutal, but are you making it harder than it's supposed to be?

1. You never actually put yourself out there.
We get it, the last thing you want to do after a 10-hour shift at work is to apply a fresh face of makeup just to make small talk. But guess what? The chances of you meeting your soulmate are small if you're perpetually on #TeamBahay. Even if you're on Tinder, if you make an excuse to never meet up every time you find a "match," wala talagang mangyayari, girl. Be proactive! Waiting around, playing hard to get, and praying for Mr. Right don't work.

2. You have an unrealistic "type."
Let's be clear: we are not telling you to lower your standards and open your heart to anyone who gives you attention. If religion is important to you, then that's your prerogative. But if you won't even look at someone who doesn't work in the corporate world, then there's something fundamentally wrong with your "type" (and with the amount of importance you place on social ranks). Try connecting with someone who goes against every criterion on your checklist and see what you take away from that experience. You might find yourself pleasantly surprised.

3. You are letting your insecurities take over.
YOU DON'T HAVE TO LOSE 30 POUNDS FOR SOMEONE TO LOVE YOU. Waiting to date until you're thin enough or pretty enough or successful enough or cool enough is killing your love life (and your self-worth). It's great if you have goals to improve yourself—everyone should have these. But if those goals are holding you back from loving yourself NOW, then it's time to rethink them.

4. You can't let go of the past.
Stop replaying scenes from your past relationships. Stop waiting for him or her to realize that "it was you all along." Stop putting your life on hold for someone who's already moved on. Tama na.

5. You "don't have the time."
Everyone is busy and everyone has the same exact number of hours in a day. We all know that we are capable of making time for things that matter. That said, if you're finally ready to get back in the saddle and see what's out there, you have to make time to make it happen. There is no shame in admitting that you're finally ready to make love a priority.

This story originally appeared on Cosmo.ph.

* Minor edits have been made by the Femalenetwork.com editors.
ADVERTISEMENT - CONTINUE READING BELOW
CONTINUE READING BELOW
Recommended Videos
Load More Stories