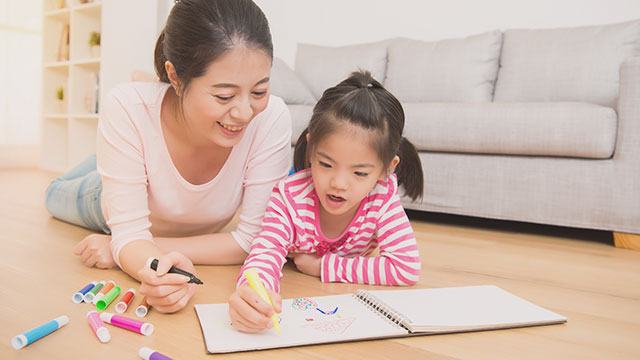 Parenting is one of the most challenging and intimidating responsibilities anyone can ever take on. Every move and word that comes from you must be well-thought-out and calculated, because it makes an impact on your child's well-being and worldview.
But amidst all the difficulties and sacrifices attached to parenthood, great life lessons also abound. The best part is that you get to learn them from your child! Once in a while, try to see the sparkle in her eyes, and you'll feel the beauty of parenthood with these life lessons:
1. Always be curious.
Kids see the world as a big playground for exploring and running around in. For them, there are no limitations. Everything they touch, hear, and smell is treated with great wonder. It may not be possible now for you to always be in awe of everything, but seeing things from your child's perspective once in a while helps you appreciate life on a deeper level and know that there is always room to learn and grow.
2. Be spontaneous.
Generally speaking, kids are all about being in the moment. When they think of one thing they want to do, they do it in a heartbeat. Meanwhile, as adults, we've become so used to planning everything to make sure everything is perfect. Through kids, you can learn that a little spontaneity can also be fun. So don't be anxious about small surprises or adventures. Sometimes, it's good to stop overthinking so you can fully enjoy the moment.
3. Dream big.
For parents, being practical and realistic is the key to surviving and succeeding. For kids, life is full of endless possibilities; so when they do have a dream, they stick to it and believe in themselves. But dreaming is not just for kids. Even if you're a mother of four or a single mom, you can dream and achieve your goals as long as you believe in yourself and put your heart into it—take it from your child.
4. Be brave.
Kids are very adventurous and active. They could be sitting down on a chair and the next thing you know, they're up on their toes jumping or running around. Thirsty for new experiences, they have this zest for life; and if you adopt that, you can overcome personal issues or insecurities that might be holding you back from leaving your comfort zone for the chance of something greater.
5. Enjoy the little things.
Seeing your child smile or laugh at fluttering birds, the zingy taste of an orange, and the sound of clapping hands can help you realize that even the simplest things can bring the purest joy into your life. Through children, you can learn to focus on the things that make you happy no matter what form they take.
When you raise your child to be well-rounded, even you will have more things to learn about life, your child, and yourself.
To help you make sure your kids only get the best out of every moment, give them the new FERN Kiddimin. The new FERN Kiddimin is an orange-flavored food supplement syrup that contains taurine and vitamin A that help enhance mental quickness, B complex and lysine that help maintain a healthy appetite, vitamin D3 and chlorella that help strengthen the body, and sodium ascorbate vitamin C that helps increase immunity. With the help of FERN Kiddimin, combined with proper diet and exercise, your kids only get the best out of every moment.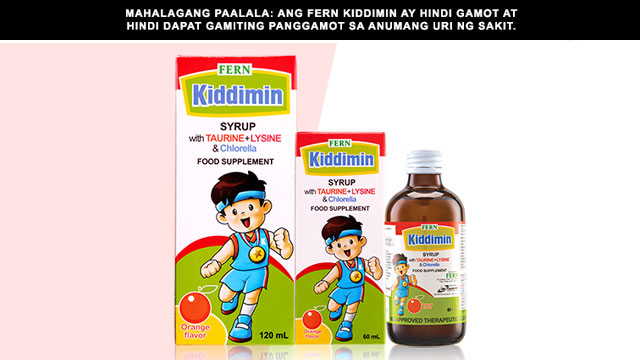 Let your child be curious and adventurous, and you'll give her a childhood she will enjoy and remember fondly. Here's to raising a future of FERN Kiddimin kids. With FERN Kiddimin, ang sarap maging kid. FERN Kiddimin is available in bottles of 120 mL at a suggested retail price of P158 each, and in bottles of 60 mL at a suggested retail price of P88 each in selected drugstores and FERN kiosks nationwide.
ASC Ref. Code: F059N082018F
This article is sponsored by Kiddimin.