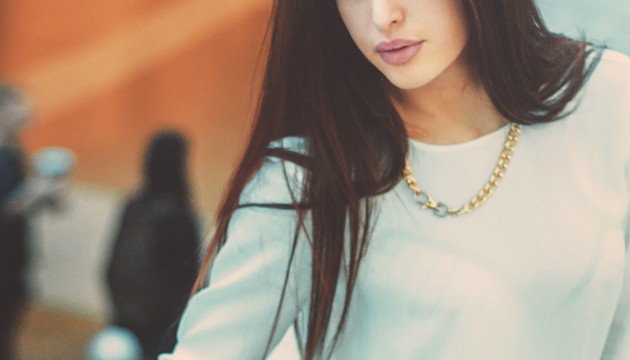 Heartbreak is not the easiest thing to recover from. It hurts both emotionally and physically, and it often takes time before you can even pull yourself out of bed without having the urge to get back in and mope. Picking up the pieces takes a lot of work, but as with everything that doesn't kill you, heartbreak can teach you a lot of things that will make you stronger. So buckle up and grit your teeth: It's hard, but you'll learn, and you'll get through this.

1. It's not entirely your fault.
Stop blaming yourself for everything. It takes two to tango, and whatever happened that made your relationship fall apart is not entirely on you. Love is a lot of work, and it takes commitment from both parties to keep things going. So unless you did something as major as cheating on your partner, then you're both responsible for the situation, and you both need to carry the weight of your decision.

2. Accept that not everybody is meant to stay in your life.
People come and go, and that's the way things work. He came into your life for a reason: Maybe it's to inspire you to be a better version of yourself, or maybe it's really just to break your heart. No matter what the reason is, his leaving is a reminder that many of those that we love are transitory, and that's what makes them beautiful.

3. You are never alone.
You may feel that you are at times, but that's farthest from the truth. There are people who will always be there to support and love you. Your family and friends – even probably those who were at odds with your relationship – will sympathize with you in one way or another, and accepting their help will make the healing process a tad bit easier.

4. You are stronger than you think you are.
Just when you think that you can't handle the pain you're feeling, you'll find second wind and gain the will to keep on working towards happiness. Your strength goes beyond anything that life can throw at you. You just need to believe that things will eventually be okay, and they will be.
ADVERTISEMENT - CONTINUE READING BELOW

5. Life goes on.
Even if heartbreak feels like the end of everything, the world will keep on turning. This should not make what you're going through seem irrelevant, but it should remind you that the sadness will pass, and years down the road you'll be able to look back and realize that there is a reason why you had to experience pain.
Load More Stories