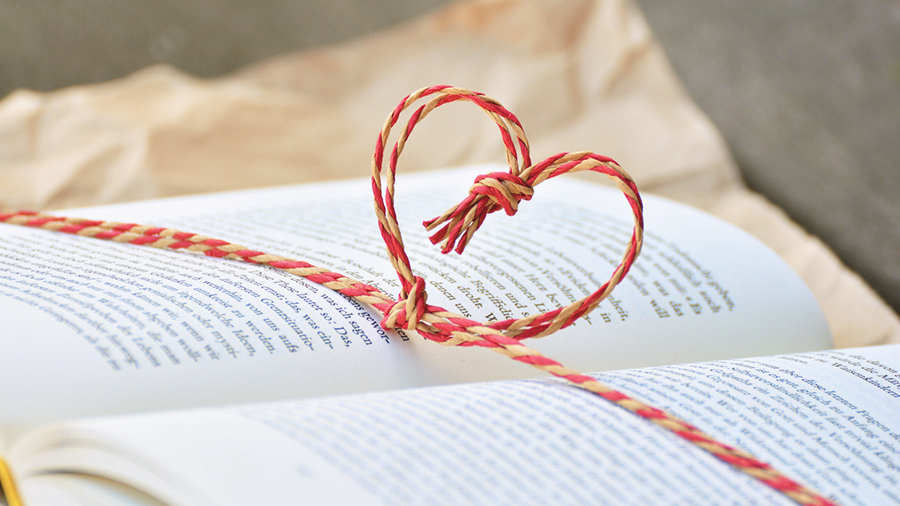 Love may be something you feel, but a relationship is something you need to work to achieve and maintain. While talking to each other is a good start, try to do a little learning on the side, and what better way than to read up on tried-and-true strategies and insights on strengthening your relationship with your significant other?
ADVERTISEMENT - CONTINUE READING BELOW
Check out the list below for recommended reads and what you're likely to get out of them:
1. The Five Love Languages: The Secret to Love That Lasts by Dr. Gary D. Chapman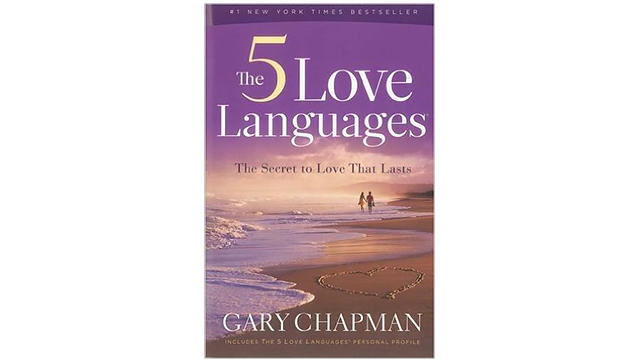 CONTINUE READING BELOW
Recommended Videos
If you enjoy finding out things like which Disney princess or Greek goddess or Orange Is the New Black character you most closely resemble, you'll find that finding out your and your partner's top love languages is not only fun, but it provides a huge insight into your relationship. Better yet, Dr. Chapman's book helps you learn to show your partner you love him in ways he truly appreciates—as well as identify ways he shows you he loves you, perhaps without you realizing it.
ADVERTISEMENT - CONTINUE READING BELOW
2. Getting the Love You Want: A Guide for Couples by Harville Hendrix, Ph.D.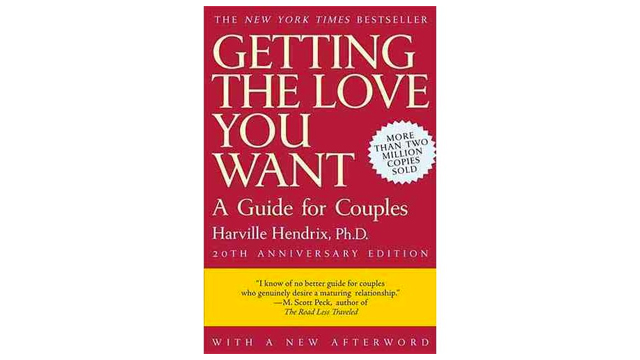 In this book, Hendrix talks about how conflicts in relationships arise because both people in it are trying to make sure their needs (particularly emotional needs) are met, and this can cause them to play off each other in an unhealthy manner. This book actually gives you a guided course you and your partner can work through together to achieve a "conscious marriage."
ADVERTISEMENT - CONTINUE READING BELOW
3. The Seven Principles for Making Marriage Work: A Practical Guide from the Country's Foremost Relationship Expert by John M. Gottman, Ph.D., and Nan Silver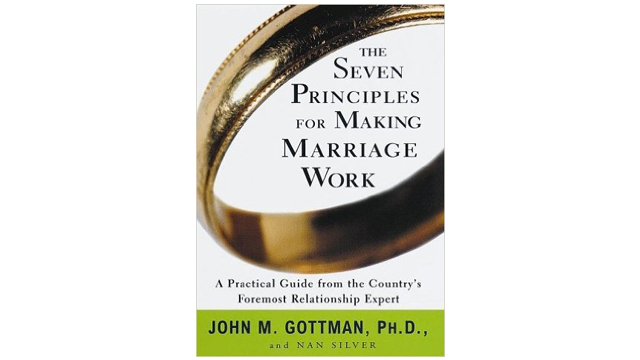 This book offers you new ways to gain greater intimacy with your significant other as well as handle conflicts that may occur between and around you. You'll benefit from his decades of research into relationships, as the book is based on studies of thousands of married couples.

Bonus: If you like this book, try The Relationship Cure: A 5-Step Guide to Strengthening Your Marriage, Family, and Friendships, also by Gottman, which discusses essential elements to healthy relationships, delves into the formation and strengthening of emotional connection, and ways to respond to each other's emotional needs.
ADVERTISEMENT - CONTINUE READING BELOW
4. Attached: The New Science of Adult Attachment and How It Can Help You Find—And Keep—Love by Amir Levine, M.D., and Rachel S. F. Heller, M.A.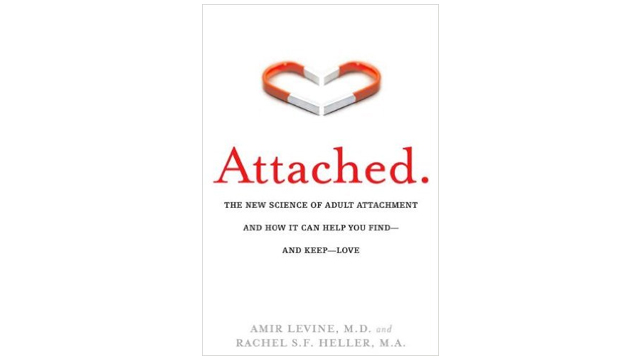 Pschychiatrist and neuroscientist Amir Levine believes there is a scientific explanation for some people's effortless success in relationships and others' difficulties. In this book, he and Rachel Heller discuss how understanding adult attachment helps you not only find love, but make it last. One of the insights you'll learn about are the three attachment styles (anxious, avoidant, and secure) and how they affect a person's concerns, actions, and reactions in a relationship. 
ADVERTISEMENT - CONTINUE READING BELOW
Bonus: If you enjoyed this book, you may also want to check out Wired for Love: How Understanding Your Partner's Brain Can Help You Defuse Conflict and Spark Intimacy by Stan Tatkin, PsyD MFT, which features a foreword by Dr. Harville Hendrix. If you often find yourself wondering how your partner thinks or why he thinks this way, this will offer great insights into gaining a better understanding of his reasoning and behavior.
5. Men Are Like Waffles, Women Are Like Spaghetti: Understanding and Delighting in Your Differences by Bill and Pam Farrell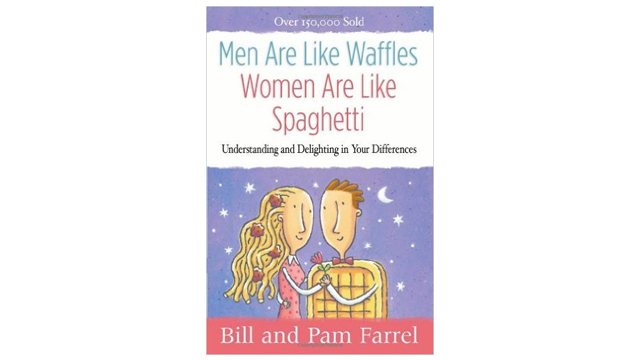 ADVERTISEMENT - CONTINUE READING BELOW
Looking for a little light reading that still provides a lot of insight? This book takes a humorous approach to appreciating differences, improving communication, reducing stress, and generally achieving a sense of fulfillment in your relationship.
Load More Stories