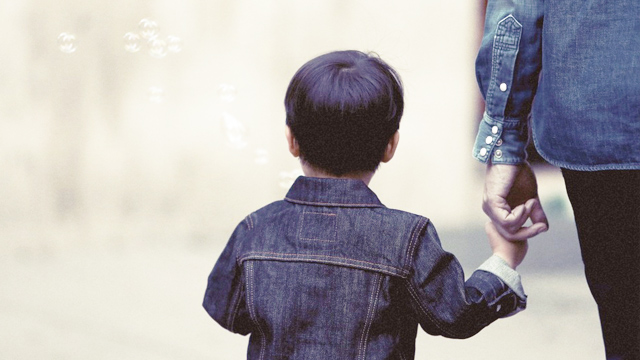 We've talked about acceptance and picking up the pieces of a shattered dream and building a new life. It's easier said than done, but it is possible. One key essential ingredient to overcoming the shock of solo parenting is self-esteem. After a devastating blow as in losing a partner either due to death or when the relationship goes awry, a child to raise and a career to keep the family afloat, life could prove to be too much to handle. A solo parent -- or any parent for that matter -- definitely needs a confidence boost.

In her book, The Happy Solo Kit, author Lella Santiago offers single parents some tips to overcome grief and anger and finding peace, having the courage to face your fears, and most importantly, having confidence and a healthy love of self. "Nobody can keep you down if you won't allow it," Santiago writes; it's really up to you. These pick-me-uppers go from the simple to profound -- but they work.

1. Make a list of the things you love about yourself.
There are no trivial answers; they can be simple everyday things. Include your achievements in the past no matter how small. It helps to write them down, as opposed to just thinking about them. By writing them down, you are actually validating yourself. Santiago shares that it was an exercise that was given to her in one of the retreats she attended.

2. Take up a new hobby, pursue a new interest, or learn a new skill.
"You could argue that you don't have a lot of time or budget, but make time. Save up for it and ask help from a trusted friend to look after the kids maybe once a week. Learning a new skill can help give you some sense of control in your life. Taking up a new hobby or pursuing an interest that you've always wanted but never had the time for will keep you busy and keep your mind off things.

3. Have regular "pamper-me-day" session.
A trip to the salon or spa is always a good thing. Schedule it in your calendar and make reservations beforehand, so that nothing, not even your long to-do list, can get in the way. No budget for a spa? Take Santiago's advice: "Sometimes, when there's no one at home, I take a leisurely lunch in my room and in front of the TV with my feet propped up," she shares. Anything that boost your spirits and soothes you can make a difference.

4. Prayer helps -- big time -- in discovering yourself anew.
"You have to change your perspective to stop yourself from thinking you are less than the one who took your place," Santiago writes. You are forever changed by the events in your life, and to get to know the new you, you can turn to prayer and reflection. What is it that you do best? What makes you happy that you'd do it even if it proves to be difficult to accomplish? What can you offer other people? These are just some of the questions Santiago used to help her find her passion and focus on that.

Remember, parents, you cannot give to your children or to your partner something you don't have. So fill your cup with love for yourself first, and the rest will fall into place.

This story originally appeared on Smartparenting.com.ph.

* Minor edits have been made by the Femalenetwork.com editors.
ADVERTISEMENT - CONTINUE READING BELOW
Load More Stories