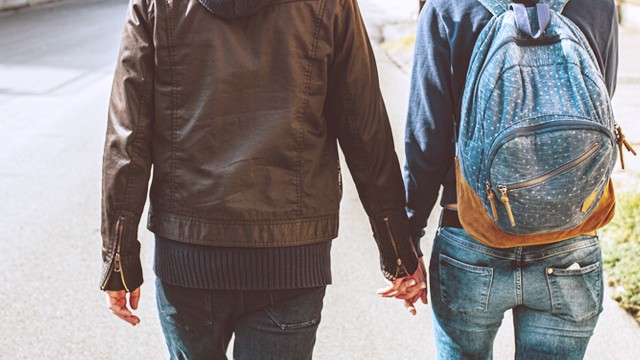 Communication is one of the keys to a healthy relationship, and being able to trust your partner with your thoughts and feelings is certainly a step to a stronger and more mature bond. It's not that you are keeping secrets from him—there's simply a thin line between being honest and editing out certain things your man doesn't have to know. Here are four issues that are better kept to yourself:

Your passwords.
Whether that's for your social media platforms or bank accounts, giving your significant other access is totally unnecessary. Don't force him to share his passwords with you and vice versa – checking each other's emails or Facebook messages might lead you to see something you don't like that can only cause fights. Trust your partner that he won't go astray!

Read: 5 Signs Your Boyfriend's Best Girl Friend Isn't a Threat

That you don't trust his friends.
Even if you're not really getting along with his buddies, being upfront about how much you dislike them or accusing them of being a bad influence to him will only make him mad. Always keep in mind that he has known them longer than you did so give them the benefit of the doubt and get to know his pals more.

If you're really having a difficult time coping, talk to him about it. Judith Levene, a registered social worker with a Ph.D. in Psychiatry recommends you to frame your concerns through your own experiences and advises you to be careful with your choice of words. Use phrases like, "I feel…" instead of playing the blame game. "It's easier for the receiver of a message to hear an 'I' statement than a 'You' statement," she adds.


ADVERTISEMENT - CONTINUE READING BELOW
Read: How to Get Along With His Friends

The things you did with your ex.
There is nothing wrong with opening up about your past boyfriends, but be careful of going way overboard; avoid getting into details about your sex life with every man you've even been with. "It's bound to tap him insecurity and jealousy, and it never feels good to think about your partner being with other another person," says sexologist Emily Morse.

Read: Is It Really Okay to Be Friends With Your Ex?

That you don't like someone in his family.
It could be his sister who doesn't seem to like you or his annoying niece who picks on you every time you visit, but telling him that you're not comfy with someone from his family would only make him feel torn. You wouldn't want him to choose between you or his family, right?

Read: 9 Things Only Women Who Live with Their In-Laws Will Understand
Load More Stories