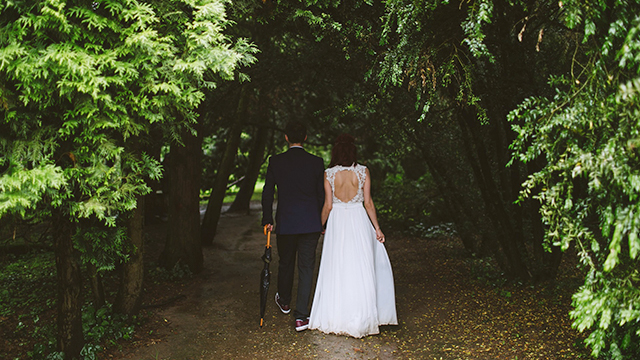 Maintaining a relationship through the ups and downs of life and love can be difficult—sometimes it's downright impossible! But believing "may forever" is essential; after all, why get into a relationship at all if you're resigned to the idea that it will eventually end? 
We asked 10 Filipinas who can count their anniversaries in the double digits to share their secrets to relationships that stand the test of time.
ADVERTISEMENT - CONTINUE READING BELOW
Don't panic.
"Keep calm. You're married. Don't stress out about little disagreements. Avoid head on collisions during arguments. Admit your mistakes, learn to say sorry and 'obliviate' rather than stew over past issues."
—Suzette, married to her "Snuffy" for 10 years
"Advice for her: If what he wants to buy will not kill you, bankrupt you or make you go hungry, then it's fine. Take a deep breath. Don't stress about it.
"Advice for him: If it will not kill you, bankrupt you or make you go hungry, then it's fine if she has more bags and shoes than there are days in the month."
—Janelle, married to M for 10 years
Stay true to yourself while enjoying each other's company.
"Here are [my tips]: (1) Be good friends. (2) Laughter is still the best medicine. (3) Give and take. (4) Maintain your own true identity. (5) Spend quality time by having your own mini adventures."
—Monica, maried to Ramon for 10 years
"It's very important to make sure both of you connect, even if it's just for a few minutes every day. It's very hard when the kids are pulling at both of you and demanding your attention throughout the day, so when you find a second, drop your gadgets and focus on each other. A few weeks ago, I was swimming with my husband and kids. They went up ahead to shower and my husband and I began talking. When my eldest came out of the shower, she said, 'Is this what you used to do when we weren't born yet? Just talk the whole time?' She gave us a skeptical look, haha! For an eight-year-old, it can be incredibly boring, but for a couple that used to give each other so much attention, these moments are precious."
—Ines, married to Marc for 10 years
ADVERTISEMENT - CONTINUE READING BELOW
Make an effort to truly make it work.
"Marriage is daily work and a daily choice. Really listening is something very important in our relationship. I've found that my husband wants nothing more than for me to be happy. It's really very simple. But it's something that's easy to take for granted. I'm truly grateful for his patience and support. Through thick and thin, we've made a lot of choices together that are unconventional but that work for our family. We recognize that there are some things that work for us that won't work for others. But what matters to us is that we're walking on the same road together, going the same way. For my husband naman, there are 3 Fs that will keep a couple together: faith, family, and farts. Funny and true!"
—Justine, married to Vier for 11 years
"You and your partner have to really commit to making a relationship work because it is true that the kilig of love and the initial lust will fade in time, but it is on both of you to power through the bad times. Communication is key. And make every effort to sustain the intimacy--there is love and there is lust, but a relationship lasts when the intimacy between two people is solid across the years. I intend to still hold hands and sleep with my limbs entwined with my hubby's until we are both old and gray and our limbs are both stricken with arthritis!"
ADVERTISEMENT - CONTINUE READING BELOW
—Yeyet, married to Nestor for 17 years
"I think a secret to making love last is to make a conscious decision daily to love your spouse. Continue to give love amidst marital challenges and receive love  by way of total forgiveness (with no nagging of past  transgressions). But the real secret lies in surrendering. Surrendering our marriage to my one and true God allowed a higher power to carry us through the twists and turns and ensured that there is joy at every end of each day's journey."
—Marissa, married to Maxim for 13 years
Make a connection not just as lovers but also as friends.
"I think friendship is very important. We've had our ups and our downs during our marriage, but one of the things that helps us through is that I think we genuinely care for each other. So, even when we're livid at each other, I find myself thinking, 'Hey, has he eaten dinner yet?'"
ADVERTISEMENT - CONTINUE READING BELOW
—Jane, married to Bruce for 14 years
"Husbands, keep dating your wives. And wives, keep flirting with your husbands."
—Relationship Coach Aileen Santos, married to her "Hon" for 18 years
"(Secrets for making a relationship last through the years:) Steadfast faith and prayer, commitment to marriage vows, love and respect, open lines of communication, patience, and perseverance."
—Lillyan, married to Danny for 34 years
Load More Stories