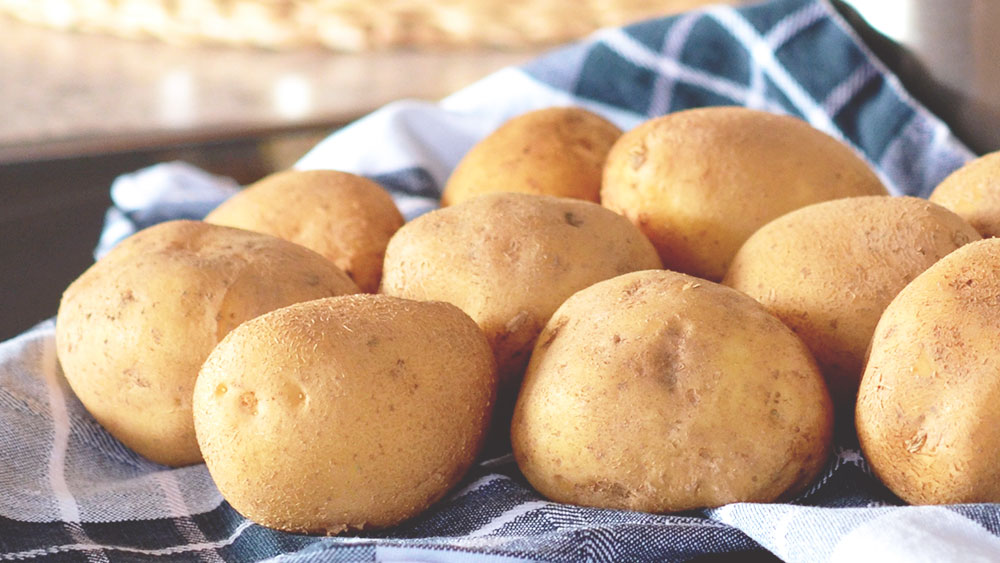 Potatoes often get bad rep probably because most people associate them with excess carbs and cooking preparations that are often too oil-heavy and not at all healthy.

However, potatoes are not really the culprit. If you often have them fried, powedered and mixed with bacon everyday, then it's your lifestyle that you need to adjust. As with everything, moderation is key. For those who are physically active, potatoes are great sources of carbohydrates and potassium, even more so than bananas.

"When you are constantly training, you are always physically stressed," said President and Chief Nutritionist of NUTRIFIT Jeaneth Aro during the recent Potato Nutrition talk presented by Potatoes USA, the marketing organization for 2,500 US potato growers who have been working locally with schools and institutions on nutrition education. "The thing is, when people think of [a] high-performance diet, ang parating naiisip natin is a high-protein diet… but actually, what athletes should be eating is a high-carbohydrate diet, because carbohydrates will fuel the muscle cells and will optimize and maximize their sports performance."

Carbohydrates are the body's primary source of fuel, which is why while you can cut your consumption, you can never do away with them. If you regularly exercise or do sports, you need carbs to power your muscles. When the body doesn't get enough carbohydrates, it goes through gluconeogenesis, wherein your muscles are broken down in order to produce carbs.
CONTINUE READING BELOW
Recommended Videos
ADVERTISEMENT - CONTINUE READING BELOW
Jeaneth, who managed the diet of Gilas Pilipinas, highlighted the importance of potatoes not just as a part of every person's meal plan, but also as recovery food after an intense work-out. "Potatoes are very well known for their high starch content. [They] are very high in carbohydrates, and sometimes… parang iniiwasan natin tuloy ang potatoes. But actually we haven't [been] told that potatoes are also high in resistant starch… [which is] the kind of starch that is not fully-digested by our stomach."

The passage of resistant starch through the digestive system promotes healthy flora while keeping you full longer. "[It] will not produce sugar spike… This allows sustained energy release," said Jeaneth. "Also, potatoes are naturally gluten-free."

To begin your healthy potato diet, try these salad recipes from Yummy for size:


Comments
Load More Stories