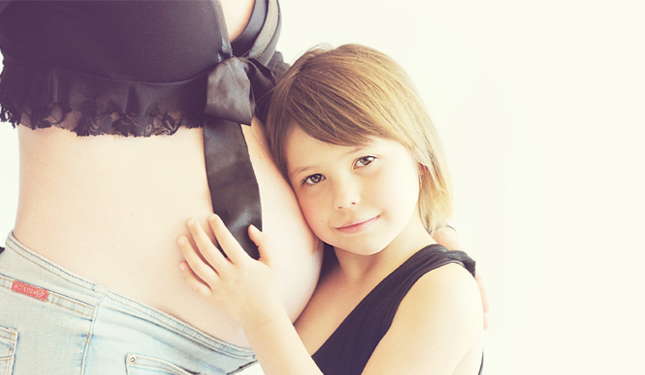 "At 38 years old, I got to thinking that if I didn't have a baby by then, I might not ever be able to have one," says Lene Ramirez, now 49 and mother to a 10-year-old. Determined and independent, Lene told her then partner that she wanted to have a baby—and to raise the child as a solo parent. Although they had been seeing each other for two years, they both knew that marriage was not something either of them wanted. He agreed, on the condition that the child would know who he was. 
 
ADVERTISEMENT - CONTINUE READING BELOW
Lene changed her lifestyle: She started taking vitamins, quit smoking and drinking, exercised, and stuck to a healthy diet. One month later, she was pregnant, but it was a difficult one. She was diagnosed with gestational diabetes, she packed on 56 pounds, and had to take insulin shots, which posed the risk of infant death. Thus, during the last month of her pregnancy, Lene went in for an ultrasound twice a week to check if the baby was moving. "Otherwise they would have to operate right away," she says. She went into labor the night before her scheduled C-section. 
 
The risks
While more and more women are having or choosing to have children at an advanced maternal age, which refers to women bearing children over the age of 35 at the time of delivery, a later pregnancy is not without its risks. Jennifer Co, M.D., an obstetrician-gynecologist at the FEU-NRMF Medical Center and obstetrician gynecologist Maren Arabia, M.D. enumerate some of increased health risks:  
ADVERTISEMENT - CONTINUE READING BELOW
There is 20 to 35% risk of miscarriage due to the increased likelihood of chromosomal abnormalities. 

The baby may experience developmental problems such as Down syndrome. Studies have shown that women who are in their 40s have a 50% risk of having a child with autism.

The mother experiences placenta previa where the placenta is lying unusually low in the uterus, next to or covering the cervix. It can cause bleeding, as well as require an early delivery via C-section.

Another serious condition is placental abruption, which occurs when the placenta partially or completely separates from the uterus before the baby is born. It deprives the baby of oxygen and causes severe bleeding. 

Preeclampsia, which causes blood vessels to constrict and reduce blood flow to one's vital organs as well as the baby's, can arise during labor. 

A mother can get gestational diabetes where complications can include excessive fatigue, greater chances of infection, and extra amniotic fluid. Risks for the baby include heavier birth weights, hypoglycemia, jaundice, low blood calcium, and breathing difficulties.

Chances are high that the delivery will caesarean to reduce any complications. 
There are many risks for the baby as well. Jennifer Villafuerte, who is 45, had her fifth child, Jenny, at the age of 42. At 2 months old, Jenny was diagnosed with coronary heart disease (CHD), and, at 4 months old, had to undergo balloon dilation due to her persistent vegetative state (PVS). She admits that there continue to be challenges, such as keeping up with her child, a greater sense of awareness of the future ("When he's 21, I'll be in my 60s"), and the fear—one that keeps her up at night—that he'll end up an orphan. 
Not all late pregnancies are difficult 
Of course, fears about the future happens to all moms no matter their age. And late pregnancies can also have smooth-sailing experiences. When Michelline Suarez turned 40, she told her husband she wanted to another child despite having four already (they now range from 20 to 29) and the risks involved. But she had a supportive doctor and was confident it would be an easy pregnancy because of her past four healthy pregnancies. She was right. Michelline had an easy pregnancy that she credits to being active before and during the pregnancy. "I loved being pregnant. I loved the feeling of carrying new life," she adds. She also believes that age and experience have taught her how to trust her instincts when it comes to her health as well as her child's. She had her son, now 7, a year after she spoke to her husband. 

ADVERTISEMENT - CONTINUE READING BELOW
Olen Juarez Lim's fourth pregnancy (with son Tyler) at 42 years old might have not been planned, but it was a welcome and complication-free one. "I was kind of worried, but my fourth pregnancy was my easiest," says Olen. "I'm lucky that my doctor was open, she doesn't tell you what's bad about it. I was able to continue working out until giving birth. I was doing Pilates, I was doing aerobics until siguro the fourth month. I was doing yoga until my sixth month. I didn't stop kasi my doctor said not to stop," she says. While Olen agrees that "you cannot argue with science," she advises women who are pregnant or are planning to get pregnant later in life to make a commitment to take care of themselves better.
Motherhood is better with age  
Jennifer, Michelline, and Olen also believe that motherhood is sweeter the second (or fifth!) time around. "You're more prepared," says Olen. "The parenting is better. The way you deal with things becomes better. It's not like when I was younger, I was really getting into my career, ang dami ko pang inaasikaso. In your 40s, you already know what you're going to do."
ADVERTISEMENT - CONTINUE READING BELOW
Michelline says that with her fifth child it wasn't just about all the firsts, but also about the lasts: the last time she would change a diaper, the last time she would feed her child. She was more relaxed and better able to appreciate every milestone. Being older also allowed her not to take everything so personally; to become more forgiving in errors in judgment (both hers and her child's)—you realize that "the lessons will be learned at the right time and not our time." 
Jennifer believes that her experience with her older children—and the lessons she's learned along the way—drastically changed her parenting style. While more conscious of criticism during her younger maternal years, Jennifer has learned how to understand each child's differing interests and unique personalities. This once "strict conservative mom" is now more mellow and a "softy." And all three women admit to spoiling the last child—and enjoy doing so. 
ADVERTISEMENT - CONTINUE READING BELOW
Parenting at a later age comes with its own set of questions and fears: Can I still do this? How old will I be when my child goes to prom, graduates, gets married? What will happen to my child if I die? These are very real fears that are on the minds of most mid-life mothers. While daunting at first, it's also all about perception and proper planning. For Michelline, it's about knowing that life is fragile and each moment counts. You can't control everything; that it's all about enjoying your blessings and having faith. For Olen, planning and making preparations is an important step. "You have to think forward, not in terms of age, but in terms of preparing in the event that something would happen to you," she says. 
Whether you're having your first child or your fifth at an age considered past your prime, there are certainly many factors to consider, but it's all about making the best choices for yourself. While physical and emotional complications are rife, there are women who have made it work, and work beautifully. After all, (a well-informed) mother—whether in her 20s or in her 40s—knows best.
ADVERTISEMENT - CONTINUE READING BELOW
Read more articles about your health and your family' s when you subscribe to Good Housekeeping Philippines emag at Summit Newsstand.
For iOS: http://bit.ly/ghmagapple
For Android: bit.ly/GoodHousekeepingPHandroid
Research by Jacklynne Lambino. The article was originally published in Good Housekeeping Philippines May 2014 issue. Edits have been done by FemaleNetwork editors. 
PHOTOS: Pixabay
Recommended Videos
Comments
Load More Stories