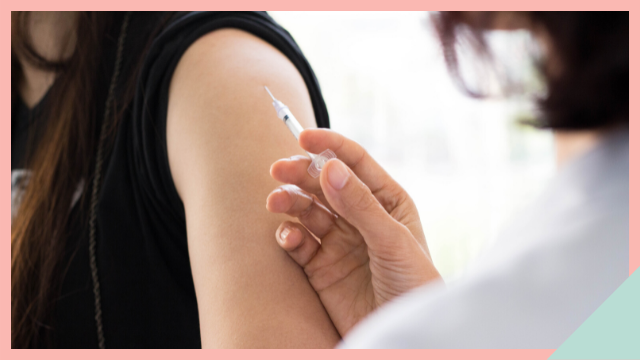 How do you feel when a healthy-looking friend flexes their vaccinated arms on Instagram? Chances are, you wonder how they found a place in the line for those with comorbidities. It probably moved you to register for one. Or two.
ADVERTISEMENT - CONTINUE READING BELOW
It's a severe symptom of "vaccine envy", which is an all too common feeling caused by the limited nature of COVID vaccines, authorities said. This is evident in the flood of requests to get jabbed on Facebook, said Mayor Joy Belmonte of Quezon City, one of the capital's most densely populated cities.
On the other end of the spectrum, there's vaccine hesitancy, wherein a lack of information on the jabs gives a person pause before having themselves immunized.
Developed at an unprecedented rate, COVID vaccines were branded as the world's best shot at ending the health crisis. It really is, as proven by a decline in cases in many countries all over the world which as a result, prompted the lifting of mask-wearing mandates in some nations.
Vaccines are essentially key to a return to normal, something that many Filipinos are more than eager to have after fifteen months and counting of ever-changing community quarantines.
Why the vaccine envy?
"Whenever somebody says na they got vaccinated, or they got the brand I like, it's natural to think na "oh sana ako rin"," psychologist and life coach Dr. Ali Gui told reportr. 
"Whatever kind of envy, it's always rooted in low self esteem. Bakit ako maiinggit sayo when I think I have enough?," she said, noting this is true for those who have unmet childhood needs.
But when it comes to vaccine envy, it's a lot bigger than the self, as external factors that are not in any way associated with personal history do so much in heightening the feeling, Gui said. 
"This is a feeling infused with disappointment or resentment in authorities for not immediately giving people what they want and need right this very moment. Remember, it's a matter of life and death here, so whenever someone gets ahead and vaccinated, survival instincts would cause one to think na dapat para sa kanila 'yun or dapat sila rin," she said.
ADVERTISEMENT - CONTINUE READING BELOW
"So we can't really blame people for feeling that way. But of course, we have to help them deal with having to wait in a healthy way," she added.
So if you're one of those struggling to process their envy, here's what Dr. Gui suggests you can do:
Know that you are not alone in the feeling. 
Again, vaccines are limited in availability so it's fairly common to common to feel this way. But also beware of "toxic positivity", Gui said. 
"Don't force yourself to feel better kasi hindi maganda yun," she said, adding that it helps to talk about it with peers who can help you get through the waiting in a more natural manner.
Each vaccinated person you see on social media is one more person to protect you from the virus.
Those "finally, vaccinated!" social media posts, while they help promote the much-needed vaccines, do tend to negatively affect those who have been anxiously waiting for their turn. But know that the government has a priority list for a reason, Gui said.
ADVERTISEMENT - CONTINUE READING BELOW
Letting those most vulnerable to the virus-medical frontliners, the elderly, and service workers, among others-offers protection that can ripple to even those who are unvaccinated.
Gui also cautions against looking at vaccine as a "status symbol", as there are also others whose envy can come from just simply wanting to be in the "in-group" on social media. A COVID vaccine saves lives and the world needs it for the long-haul, so it shouldn't be treated as a trend that can pass anytime, she said. 
Be intentional about trusting the government's process.
The trust level in the government has a lot to do with people feeling like they have to jump the line just to get a vaccine they have every right to, Gui said.
"If they will wait, until when? Meron ba? They have worries like these. But right now, what choice do we have? I know it's very, very hard but be intentional in trusting the process of this vaccine rollout program," she said, emphasizing that airing out your frustrations is also healthy, as it lets those in charge know they must do better. 
ADVERTISEMENT - CONTINUE READING BELOW
Or you can think of it this way: sometimes it's better to wait.
It's been established that the brand shouldn't matter for COVID vaccines. All of them offer equal protection from severe hospitalization. But if you're really after the feeling of having options at your disposal, waiting can be a virtue, Gui said. 
In a global solidarity effort, bigger nations are now helping smaller ones gain more access to vaccines of different brands. "So at the end of the line, you might be given more options already," she said. 
"But ako, I believe any vaccine will protect me and the people I love. In turn, it will also help the country recover from this pandemic," Gui said.
"At the end of the day, as a Filipino citizen, it is the responsibility of the government to make sure that a vaccine goes into your arm. So as soon as you're offered one, take it because it will save your life," she said.
ADVERTISEMENT - CONTINUE READING BELOW
Load More Stories