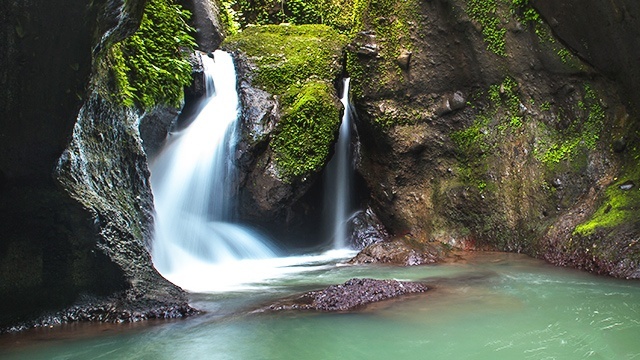 Looking for a great beach alternative for a weekend R&R? Head to these nearby waterfalls for a refreshing escape:
1. Hulugan Falls in Luisiana, Laguna
Hulugan Falls is one of Laguna's best-kept secrets. Over 200 feet in height, it has a basin huge enough where visitors are free to take a dip. The trek is short but quite tricky because of the muddy and slippery path, so be sure to wear proper footwear.
Getting there: Ride any bus bound for Sta. Cruz, Laguna. Some of the usual bus lines that offer trips are DLTB and JAC Liner. Once you arrive in Sta. Cruz, you can either ride a jeepney or a tricycle to Brgy. San Salvador in Luisiana. Register at the tourism office, pay the necessary fees, hire a guide, and you're set.
2. Aliw Falls in Luisiana, Laguna
Aliw Falls can be visited alongside Hulugan Falls. Also located in Luisiana, this beautiful, multi-tiered waterfall can be reached after a fairly easy trek courtesy of a guide.
Getting there: The way to Aliw Falls is similar to Hulugan Falls. Make sure to hire a guide for your trip. Total travel time takes about three hours.
3. Daranak Falls in Tanay, Rizal
Tanay is blessed with many natural wonders and one of them is Daranak Falls near Calinawan Cave. It's a popular hangout spot among locals during weekends. Aside from wading in its cool waters, there is also an area for cliff jumping.
Getting there: There are shuttles at Starmall EDSA's transport terminal that offer direct trips to Tanay. Travel time usually takes about an hour and a half. Get off at Tanay Market and ride a tricycle towards the entrance of Daranak Falls. There's no trekking involved.

4. Batlag Falls in Tanay, Rizal
Daranak Falls tends to get a bit crowded during the weekends, so if you're seeking an alternative, try visiting Batlag Falls. An easy trek from Daranak Falls will lead you to this peaceful waterfall with two basins of varying depths. But you need not worry if you don't know how to swim since there are floaties available for rent.
Getting there: From Daranak Falls, you can start the trek going to Batlag Falls.

5. Malagaslas Falls in Laurel, Batangas
Batangas is popular for its beaches, but little do people know that it is also home to several beautiful falls worth a visit. One of them is Malagaslas Falls in Laurel. Tucked within a quiet forest, it makes for the perfect place to be quiet with your thoughts. Ten minutes of trekking and crossing through rivers will take you to this wonderful spot.
ADVERTISEMENT - CONTINUE READING BELOW
Getting there: Hop on a bus bound for Tanauan City and get off at Tanauan Bus Terminal. The trip will take more or less two hours from Manila. This will be followed by a tricycle ride to the city market where you can take jeepneys bound for Laurel. Make sure to tell the driver that you're getting off at the Laurel Public Market. Upon arrival, take a tricycle to Sitio Salipit, which is the jumping-off point for the trek towards Malagaslas Falls.
6. Ambon-Ambon Falls in Laurel, Batangas
If you're going to visit Malagaslas Falls, then you might as well include Ambon-Ambon Falls in your itinerary. Considered as the "twin" of Malagaslas Falls, Ambon-Ambon got its name from its cascading waters that create a soft drizzle (ambon). This spot is about a 10 to 20-minute trek from Malagaslas Falls.
Getting there: From the jumping-off point in Sitio Salipit, you will first pass through Malagaslas Falls before reaching Ambon-Ambon.
7. Kaytitinga Falls in San Jose Del Monte, Bulacan
Kaytitinga Falls is often included as a side trip after climbing Mt. Balagbag. Hikers usually troop to the falls after their descent to freshen up. It has a natural spring you can swim in, and you can even sit under its rushing waters and get a relaxing natural massage. For those who don't feel like hiking, you can also head to the falls directly; it can be reached after about an hour of trekking.
Getting there: There are city buses bound for Tungko in San Jose Del Monte. From Manila, travel time usually takes about an hour and thirty minutes. From there, ride a jeepney going to Licao-Licao followed by a tricycle ride to the jumping-off point for Kaytitinga Falls.
More From FemaleNetwork.com
This story originally appeared on TravelBook.ph.
*Minor edits have been made by FemaleNetwork.com editors.
Latest Stories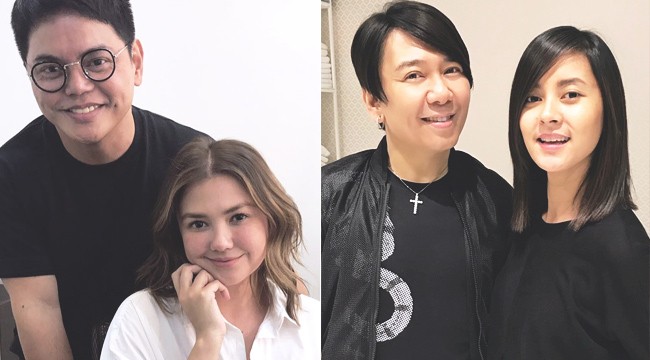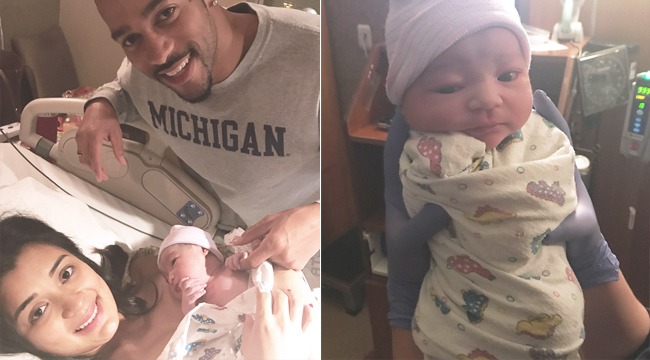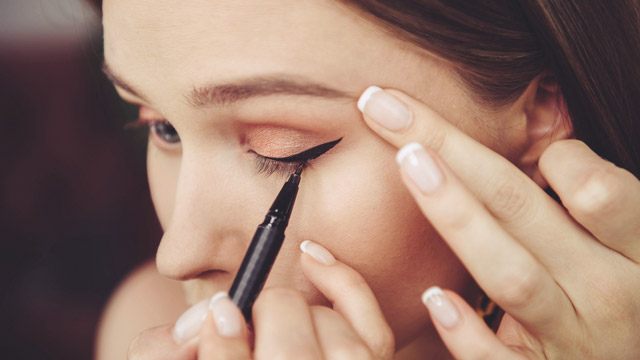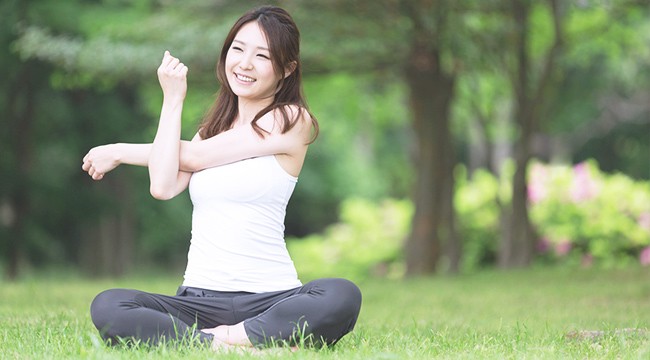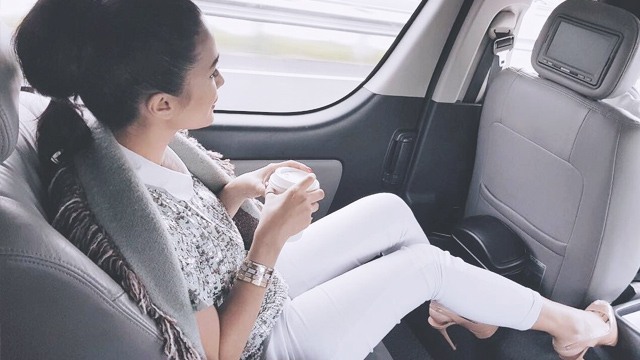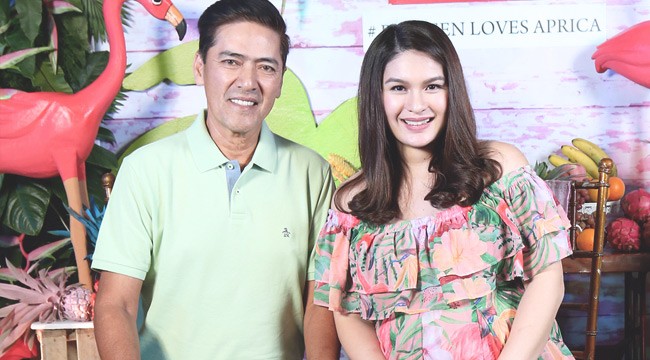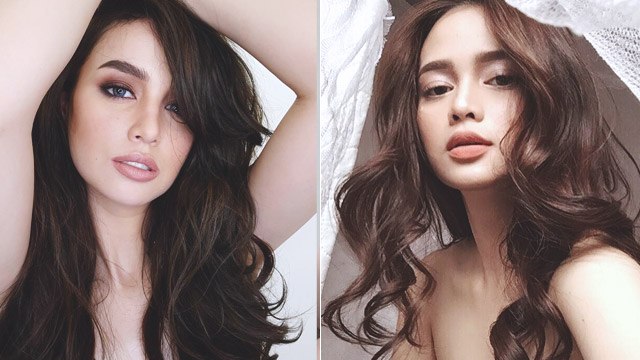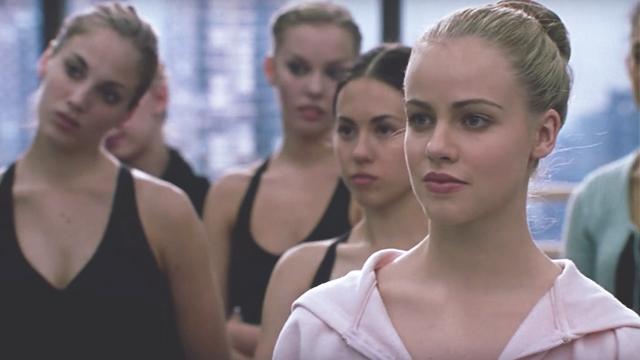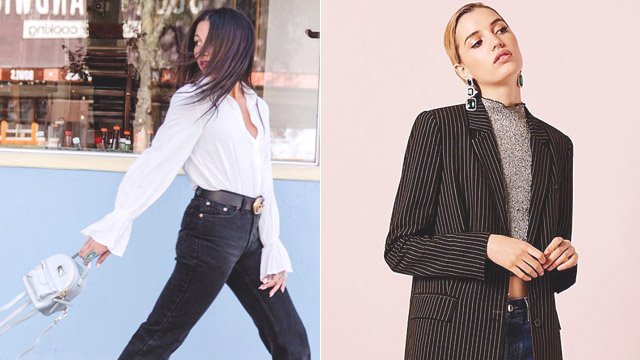 Load More Stories