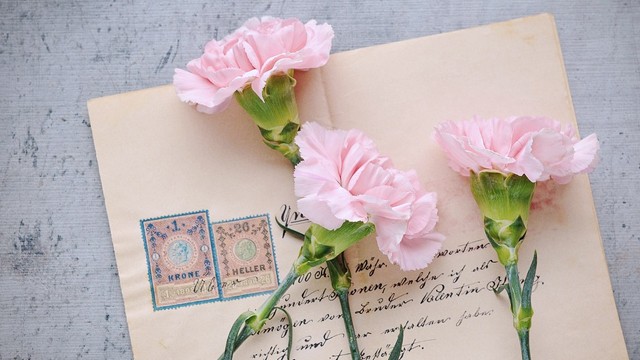 When was the last time you wrote – not typed – an honest-to-goodness letter? Moreover, when was the last time you received one, complete with stamps and a return address?

Letter writing is sadly a dying art. Although the Internet has given birth to the e-mail, which totally tore down the limitations of geography, writing long-hand letters seem to have something more to offer: An emotional factor that conveys patience and effort that no electronic message can ever replicate.

However, very few people these days have the time to sit down, be quiet, and actually correspond via pen and paper. Life often needs to be chased, and understandably what is faster and does the job is what's better.

At a time where everyone is hurrying elsewhere -- "Chat with you later, GTG." or "Lol that's crazy, BRB." – do you ever stop to think about how many of us are even really communicating? It seems that people are talking much more than they did before, but very little is actually being said or heard, much less listened to. As much as technology brings people together, it also sadly pushes many to take connections for granted, because everyone is just one tap away.

"Yes, e-mail is a wonderful invention," writes Catherine Field in The New York Times. "Yet it is by its nature ephemeral and lacks the spark of character that only handwriting can provide…

"A good handwritten letter is a creative act, and not just because it is a visual and tactile pleasure. It is a deliberate act of exposure, a form of vulnerability, because handwriting opens a window on the soul in a way that cyber communication can never do."

A recent Buzzfeed video invited three individuals to write a letter for the first time in their lives. Although for one it felt like an activity that forced communication, for another, it opened not just a new avenue of correspondence, but also a dam of emotions that she never realized was even shut.



ADVERTISEMENT - CONTINUE READING BELOW
Maybe it's time to go back to the basics, and remember what it means to really get in touch.


Load More Stories