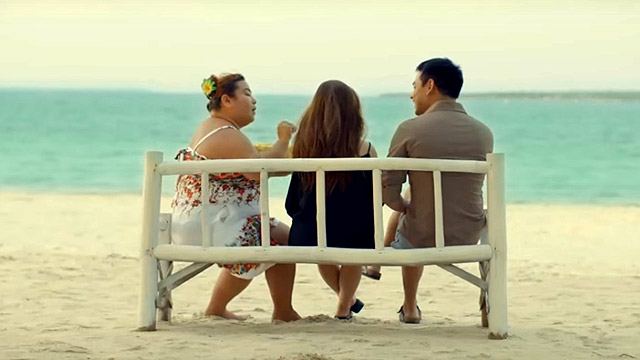 No one can deny the Philippines' rising appeal as a tourist destination. New hotels and hostels continue to pop up in Manila, catering to an influx of business travelers and backpackers. More and more international tourists arrive at our sandy shores, with some even deciding to stay permanently. Even at home, local travel shows explore lesser known destinations which warrant a trip.
ADVERTISEMENT - CONTINUE READING BELOW
But does that mean our tourism industry is on its way to realizing its full potential? Will things continue to be more fun in the Philippines?
The World Economic Forum's annual Travel and Tourism Competitiveness Report shows that developing our nation's tourism industry goes beyond effective social media campaigns extolling our well-known warmth and the ability to deal creatively with everyday challenges.
CONTINUE READING BELOW
Recommended Videos
In fact, there are several long-term factors determining the industry's success, which in 2015 constituted 4.2% of our Gross Domestic Product (GDP). And if comparable ASEAN members are any indication, there may be tremendous potential for growth. After all Thailand derives 9.3% off its GDP from tourism, and Vietnam's tourism sector is ahead of us at 6.6%.
In order to remain viable, the report notes travel and tourism need to be supported by an "enabling ecosystem" which includes modern infrastructure in the form of public transportation and airports, a suitable business environment, safety and security, government policies advancing tourism, competitive pricing, and of course natural and cultural resources.
ADVERTISEMENT - CONTINUE READING BELOW
In this year's edition the Philippines ranks 79th, compared to last year when we were in 74th place. Unsurprisingly, our ranking is propped up by the strength of our "country's rich natural resources (37th)", World Heritage cultural sites, and price competitiveness (22nd)" which means that tourist "arrivals have continued to grow so far."
Even though over 5.3 million international tourists visited our country in 2015, unfortunately, this is where the good news ends. The industry, directly employing 1.26 million people, has been less competitive this year and may fall in the ranking in years to come "due to a more restrictive visa policy, […] a reduction of the government budget dedicated to the development of the T&T sector by almost half, and reduced efficiency of ground transport (107th)."
Other factors cited which result in a lower rating are security concerns, insufficient protection of property rights, a less effective judicial system, and stricter rules on foreign direct investment. The report also points out that environmental policy has improved, albeit slowly, which puts at risk the very natural resources which attract tourists to the Philippines.
ADVERTISEMENT - CONTINUE READING BELOW
At a time when our more popular destinations are starting to feel the environmental impact of economic growth, it makes business sense to preserve the very assets on which local communities and economies depend.
You can read the full report in PDF form here.
This story originally appeared on Esquiremag.ph.
* Minor edits have been made by the Femalenetwork.com editors.
Load More Stories