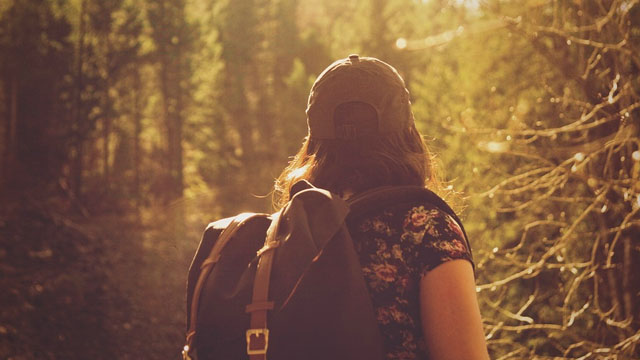 Traveling together as a couple has its own set of challenges and reward, but have you ever thought about traveling alone while you're in a relationship?

There is a bulk of people who would find it unusual to go on a solo holiday when you're securely tethered to your significant other, with some convinced that it's a free pass to cheat. However, traveling without your beau can be a very rewarding experience for yourself, and can help strengthen your relationship in more ways than you can imagine.

In a feature on TIME, Ian Kerner, author of She Comes First and Sex Recharge, says that more couples should take vacations apart from each other. "I certainly think [separate vacations] would be an excellent trend because absence does make the heart grow fonder," he said. "[Traveling separately is] an indication you're in [a] trusting, safe, [and] secure relationship."

So for as long as you're not escaping your relationship problems or you're not ditching your partner because you feel he's a burden, then traveling alone has a good number of benefits:

1. It gives you time to center and appreciate yourself.
Space and me-time are two very important factors in keeping a relationship healthy, and what better way to indulge in these than to head solo to a new destination? You can get into being a couple sometimes so much that you unconsciously lose your sense of self. Remember that your individuality makes you interesting to your partner and vice versa. Nurturing and allowing yourself to grow means that you can put more of yourself into your relationship while keeping a healthy amount of self-love.

2. You communicate even more.
While you enjoy moments of being alone in your travels, you'll find that telling your new experiences to your significant other is the best way to cap your day. Communication is one of the foundations of a great relationship, and while traveling solo is a good break from constant couple-hood, staying in touch while you're far away is can help create new bridges of understanding between you that aren't possible when you see each other daily. As a study on the Journal of Sex and Marital Therapy featured on A Girl Who Travels notes, "Greater distance apart predicted more intimacy, communication, and relationship satisfaction."

3. You revalidate your commitment.
Admittedly, traveling alone when you're in a relationship takes a huge amount of trust given to both parties. You won't be seeing each other for quite some time, and one of you will be in a different place – things can happen, right? But for a couple confident in their relationship, traveling separately can be a huge validation of your commitment. Psychologist Shauna H. Springer Ph.D. said on Psychology Today that love can be expressed in both your "attachment to, and detachment from each other." Solitude is precious not only because strenghtens your sense of self, but also it makes you appreciate who you're coming home to.
Load More Stories