Traveling as a couple is one of the best ways to get to know each other. You are able to observe how your partner reacts to unfamiliar situations and you learn together through new experiences. Plus, you get a couple of days off work. Everybody wins! Here are some tips from couples whose love for exploring the Philippines and the rest of the world has brought them closer together:

Jan and Roz, In a relationship for 1 year and 8 months

ADVERTISEMENT - CONTINUE READING BELOW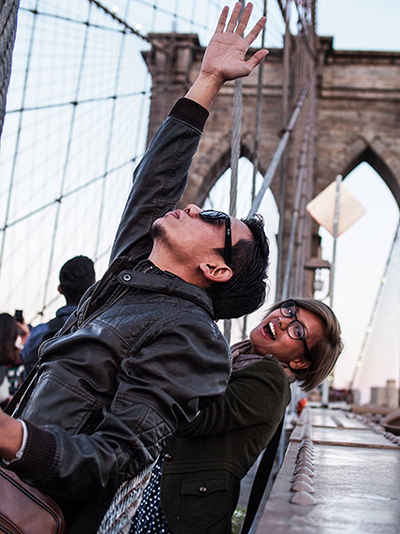 Places Traveled: Baler, Bataan, Bangkok, Hong Kong, Japan, New York, Pampanga, Siquijor

1. Work with each other's strengths.
"Whenever we travel, I would research on the places we should visit, the must-try food recos, etc., and Jan (who's the more practical one) would figure out the most efficient way to be able to do everything. This also helps in the relationship because we avoid fights by sticking to what we're good at."


Niles and Tin, Married for 6 months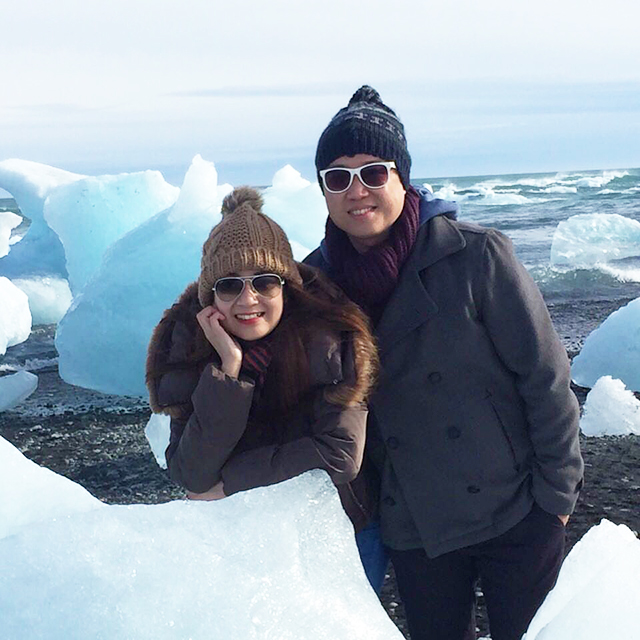 Places Traveled: Belgium, Coron, Germany, Hong Kong, Iceland, Japan, South Korea, Turkey, USA


2. Research and visit places that you both would love to go to.
"Remember, it's not just about yourself anymore. Luckily we are both awed by natural formations, so [for instance] instead of staying in Reykjavik and Phoenix, we traveled to Jokulsarlon and Monument Valley. But this meant that we had to cut down on shopping for her and exploring the nightlife for me. But we didn't mind the compromise."

3. Find your own means of reliable transportation.
"In countries where cities are far apart and public transportation is tough to get, renting a car is a better option for us compared to joining a tour. We don't have to deal with difficult tourmates and we get to dictate our own pace. We always feel that time is the biggest hurdle during trips. So be sure to make a schedule and follow it, so that your entire trip can be worth what you paid for."


Cara and Mina, In a relationship for 6 years and 3 months

ADVERTISEMENT - CONTINUE READING BELOW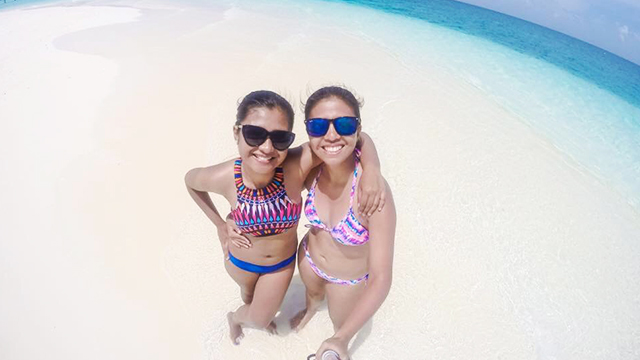 Places Traveled: Bali, El Nido, Japan, Maldives, Singapore, SOCSARGEN, Turkey, Vietnam, Zamboanga


4. Plan and save money at least 3 months before your trip.
"To avoid overspending, allot a specific budget for each expense — yes, even for pasalubong!

Bonus-tip: Spend less on hotels since you'll only need a decent place to sleep, bathe and leave your stuff in. Instead, spend more on activities."


Kat and Jory, Married for 8 years

ADVERTISEMENT - CONTINUE READING BELOW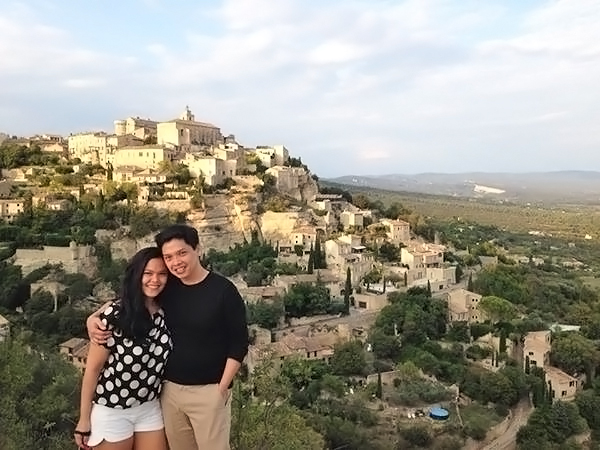 Places Traveled: Bohol, Boracay, France, Greece, Italy, Japan, Malta, Morocco, Myanmar, Negros Occidental, Palawan, USA

5. Protect your valuables.
"We keep our money and credit cards separate so there is always a back up if one of us gets robbed or loses it. Also, keep photocopies of all your docs in an email you can access."

6. Bite your tongue.
"If you're naturally a nag like me, try not to be so kulit when you're traveling. Bite your tongue unless it is absolutely necessary to say something. Don't ruin the trip by being sarcastic or a know-it-all. (For example, 'See! I told you it's on the right!')"

7. Keep yourselves informed.
"Read up on current events and the history of the country you're visiting. Those are the best conversation starters with the locals. If you're going to a 'less-traveled' country (we went to Myanmar years before they opened up to the world), it does not hurt to email the embassy (we did, and met the Philippine Ambassador in Yangon!)"

8. Be open to new experiences.
"Lastly, if money permits, try to see a new city or country. It's easy to go to a place you know well, but there are so many places to explore!"
ADVERTISEMENT - CONTINUE READING BELOW
Load More Stories