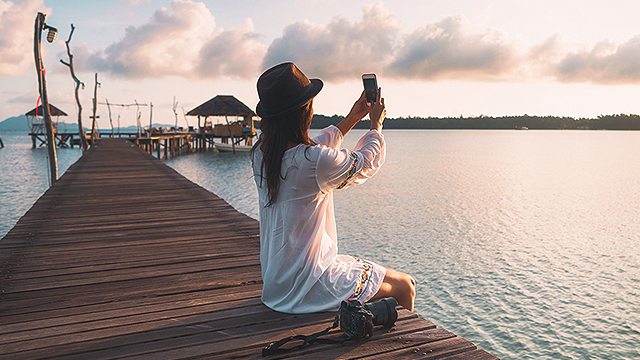 Modern life can be tough, and the consistently relentless pace of the workplace even tougher. This is why we all need a breather now and then. Going on vacation and taking time to travel are critical to avoid burning out. Traveling gives you the room to clear your head and take a break from the hustle of the daily work grind. It also opens you up to new experiences through which you can shake off the pressures of the workplace and reconnect with yourself.
The most "successful" vacations are those where you emerge feeling ready to take on the world again. These five tips set you up perfectly for a stress-free holiday that will allow you to recharge both your body and mind.
1. Go at your own pace.
Spend your holiday tuned in to your body's natural rhythm. Forget the workday clock for now and get back to your biological clock. Sleep when you're feeling sleepy and wake up when you're ready to. Eat when you're hungry-and at a leisurely, unhurried pace. Remain still and relaxed when you're feeling idle. Don't commit to too many plans or activities. Remember that you're on holiday and not racing against time or trying to meet deadlines.
2. Engage in active leisurely pursuits.
While it's tempting to just lie on the beach and drink piña coladas all day, it's also important to stay active while on vacation to feel rejuvenated. Physical activity like hiking, kayaking or doing yoga, combined with fresh air and sunshine, can help improve mental function and alertness. Just the simple fact that you're standing upright and moving around instead of sitting in front of a computer all day will already help you feel a lot better.
3. Celebrate yourself--and take selfies along the way.
When you have unstructured time, you have a greater opportunity to show appreciation for yourself and other people. Find a new passion for life, either by sightseeing on your own or interacting with people you meet on your travels. Take selfies and group-fies along the way to feel more alive.
For the best selfies, you'll need a compact and efficient camera phone like the Honor 10 Lite at the ready. This sleek mobile phone has a 24-megapixel front camera that recognizes up to eight different selfie scenarios, and reacts appropriately, adding things like color adjustments and skin smoothening effects. The Honor 10 Lite also features a rear-mounted fingerprint sensor, which allows for quick camera access so you never completely lose a picture-perfect moment.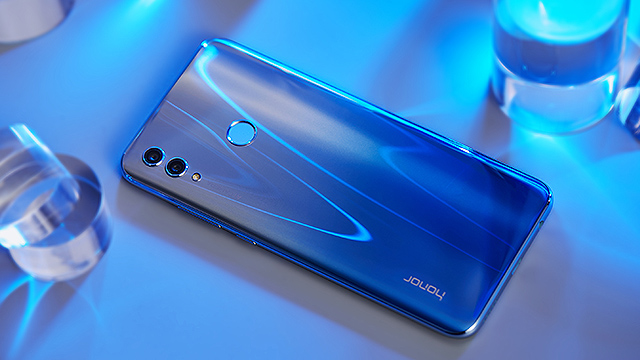 4. Marvel at stunning scenery and capture them with your cam.
Viewing nature not only makes you feel better emotionally, it also contributes to your physical well-being by reducing muscle tension and the production of stress hormones. Take nature back home with you by photographing these stunning scenes. You'll like the phone camera on the Honor Lite 10; it has an AI scene recognition feature that "understands" the image that it's going to capture, drawing in plenty of light to make sure your image doesn't come out dark and blurry. The camera also has a Super Night Shoot mode that can help you take stunning shots in the dark even if you're no pro photographer.
5. Catch up on a favorite show or podcast.
Watching a funny show, or listening to music or an interesting podcast is a great way to decompress and let your mind relax. Maximize travel time by catching up on some audio-visual content on your phone. The Honor 10 Lite is a good fit with its long battery life and bright 6.21-inch display that allows for a better viewing experience. While luxuriating in the shower, you'll appreciate the sleek gadget's loudspeaker and clear, crisp sound.
Honor 10 Lite will be launched on January 22, 2019. It will be available at the Honor roadshow at SM North EDSA on January 26 (with big bundles), then in physical stores nationwide. For more information on the Honor 10 Lite, visit Hihonor.com and follow Honor Philippines on Facebook.
This article was created by Summit Storylabs in partnership with Huawei.