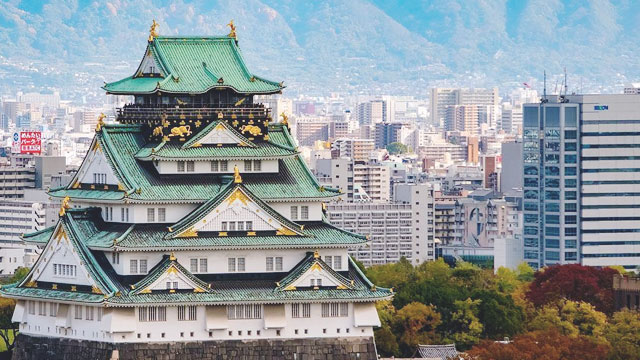 Just getting to another country already costs a lot of money, and if you're not careful, a good chunk of your budget will be spent in just getting from place to place. But if you dare to live like a local or are savvy with special tourist offerings, getting around can be kinder on your wallet. Here are some budget-friendly options for getting around Southeast Asia, and even non-English speaking countries such as Japan, France, and Rome.

ADVERTISEMENT - CONTINUE READING BELOW
Hong Kong: Ride all-you-can for a day with an MTR tourist ticket
The MTR offers an Adult and Child tourist day pass. For HKD 65, you get to ride as much as you want on the MTR within 24 hours of purchase. Buy your tourist ticket at customer service desks at any MTR station, or purchase ahead online.
CONTINUE READING BELOW
Recommended Videos
Japan: Rent a bike
Inquire at any tourism office about per day bike rentals. It is the cheapest way to get around, at 1,000-1,200 Yen (around P500+) per day. Some hotels and hostels even offer special package deals that cover bicycle rentals for a set period of time.
FN TIP: Brush up on your bicycle etiquette and observe where you can park your bike if you're getting down. And don't forget to properly lock your bike to avoid bike theft.
Indonesia: Book a GoJek
You can download the GoJek mobile app to get an "ojek" or motorbike taxi to take you around particular cities in Indonesia, especially Jakarta, Bali, and Jogjyakarta. Don't worry about the language barrier or haggling—the app already lists the price, and it has an English language option.
ADVERTISEMENT - CONTINUE READING BELOW
Paris, France: The Paris Visite pass covers the bus, metro, and tram for up to five days
The Paris Visite, or Paris Transport travel card covers major transport lines and even ways to the airport and Versailles. It also comes with a booklet for discounts that can be used all around the city. The pass is available for adults and children for up to five days.
Bangkok, Thailand: Ride down the river
The Chao Phrya River Express Boat can get you to more than just the Grand Palace. For locals, this is one other option to beat Bangkok's infamous traffic, and for tourists this is one way to get a different view of the city. There are four different routes for different stops along the river, though for certain areas you may still have to take a tuk-tuk or walk to get to your destination.
Rome, Italy: They have an integrated ticket system for the bus, tram, and metro
It's not cheap to get around Rome, but you get some savings with their integrated ticketing system for the bus, tram, and metro. They're available at local newsstands and tobacconists, and it's essentially a ride-all-you-can for a certain period of time.
ADVERTISEMENT - CONTINUE READING BELOW
U.S.A.: If you can bus it, bus it
The Greyhound buses are a cheap way to get around from state to state, and they offer great discounts for senior groups of ten, and students. Book for certain days of the week and you may even enjoy discounts for up to 40 percent off. It does takes longer than if you took the train or the airplane, but it's a comfortable enough ride with amenities such as in-bus toilets, WiFi, and even personal power outlets.
Load More Stories