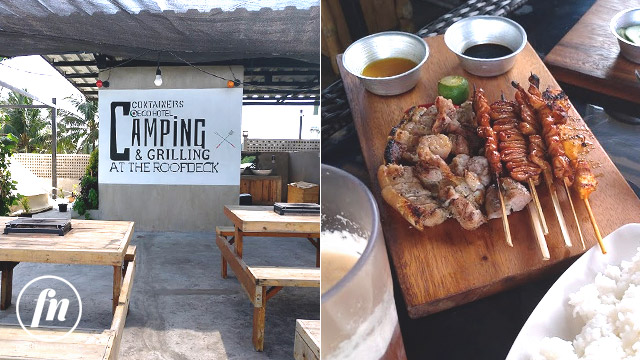 Tagaytay is one of the nearest escapes from Metro Manila, and while the main highway traversing the city can oftentimes get clogged, heading to the mountains on an off-season weekend can actually be a good idea especially when you're just in need of some good ol' R&R.
ADVERTISEMENT - CONTINUE READING BELOW
Interested in a weekend Tagaytay staycation that focuses on good food? Then you can try this itinerary we've tried and tested. Take note though: this isn't exactly a cheap escapade. For food alone, you'll have to set aside P3,000 per person—so set your intermittent fasting routine aside for the time being and simply enjoy a bit of the good life!
CONTINUE READING BELOW
Recommended Videos
Where to stay: Containers by Eco Hotel
There are a lot of hotels in Tagaytay, but if you'd like an earth-friendly experience, try Containers by Eco Hotel. These accommodations are made from repurposed container vans mostly powered by solar energy, and quaintly and tastefully designed to offer you a sustainable yet cozy experience. Containers isn't your run-of-the-mill hotel, though, and there are a few things you need to remember: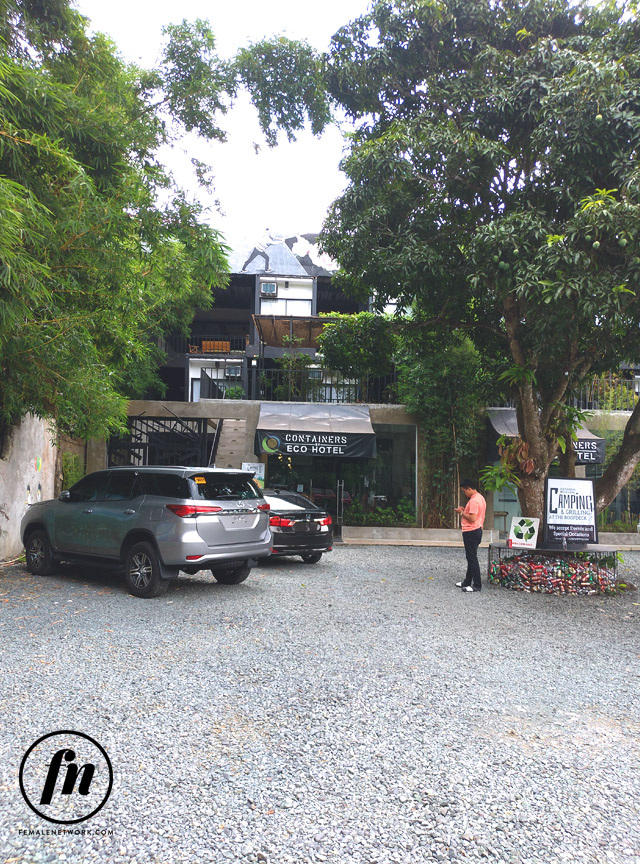 ADVERTISEMENT - CONTINUE READING BELOW
No smoking inside or outside your room. While Containers has open-air corridors and common areas, you're only allowed to smoke in the designated smoking area at the entrance of the property.
There's no scheduled housekeeping. Unlike in hotels that regularly clean your room, Containers' staff will only do so upon request. The place is all about saving resources, after all.
You'll have to segregate your trash. Your room will have no less than two waste baskets

—one for recyclable and another for non-recyclable trash. Help the staff out by actually making a conscious effort to throw your stuff in the right bin. You can throw your canned drinks in a large bin under a Batibot-looking tree just outside the hotel's main doors.

You can't take home the shampoo, conditioner, soap, and lotion containers. This is basically because the pump bottles are huge and reusable. If you like the products, there's a mini store by the reception area from which you can buy organic bath items.
ADVERTISEMENT - CONTINUE READING BELOW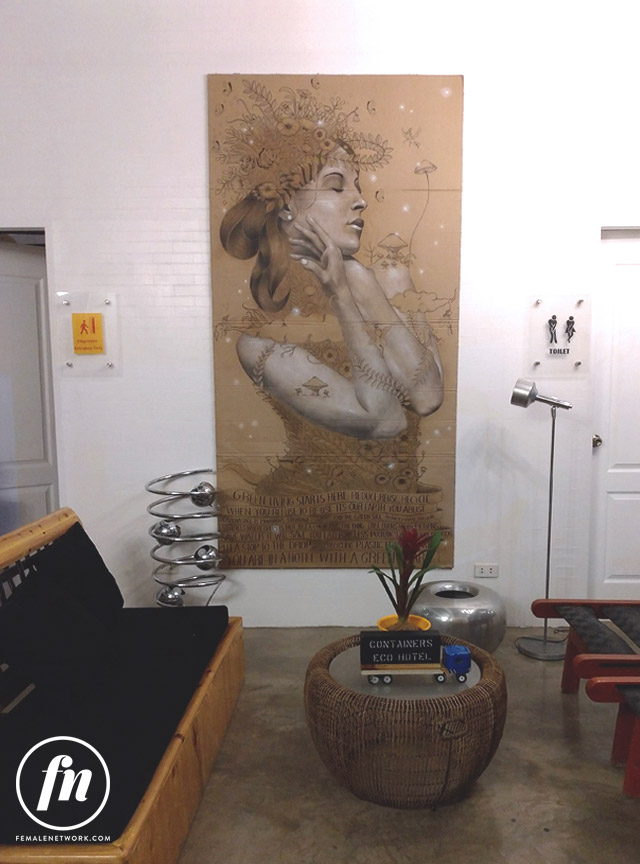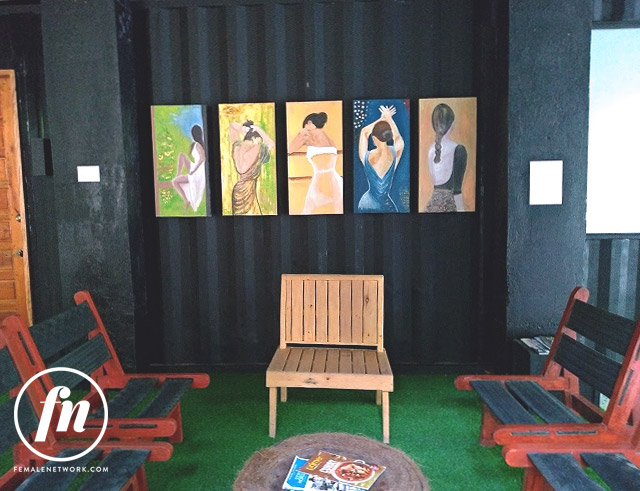 ADVERTISEMENT - CONTINUE READING BELOW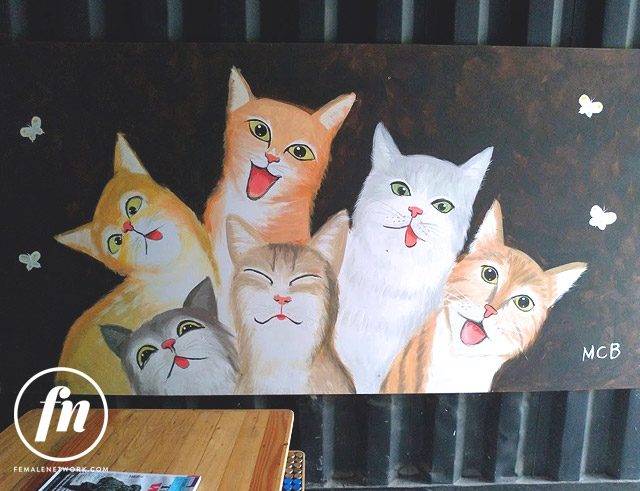 There are two room options: the Queen Room is good for one to two people and features a queen-sized bed, which is basically how wide the space is. Don't worry though; while the area is small, it's equipped with a flat-screen TV, air conditioning, a compact desk and clothes rod, and a spacious bathroom with hot and cold water. It feels like a small, studio apartment. The best thing about the Queen Room is that the bed is right beside floor-to-ceiling windows that offer a calming view of the greenery surrounding the hotel. (Just don't forget to close the curtains when you're dressing up and before you turn in for the night!)
ADVERTISEMENT - CONTINUE READING BELOW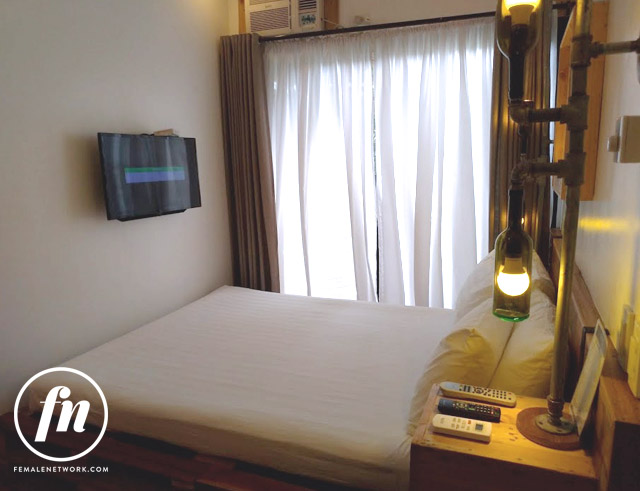 The Family Room, on the other hand can accommodate five to six people and comes with a queen-sized bed, bunk beds, two flat screen TVs, air conditioning, and a bathroom. It's more spacious, of course, but still as cozy as the Queen Room.
ADVERTISEMENT - CONTINUE READING BELOW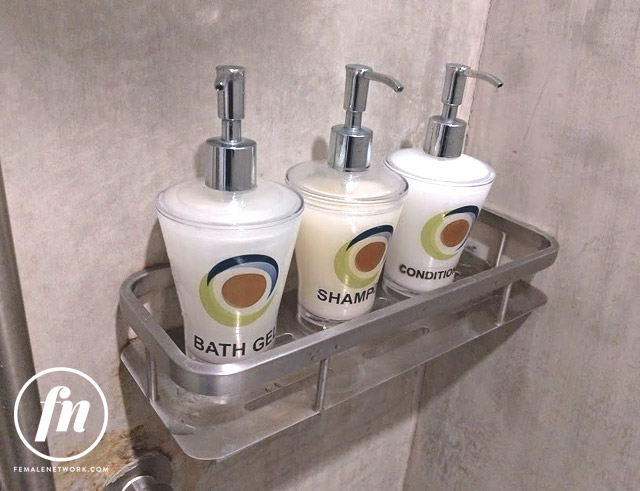 The Queen Room goes for P3,100++ a night, while the Family Room is at P6,100++ a night.
Day 1: Lunch at Aozora
Within the compound of Containers is Aozora Japanese Restaurant, which has been recognized by Trip Advisor for its excellence. It's actually famous for its bulalo ramen, however, you shouldn't miss out on its other, more traditional Japanese dishes. 
ADVERTISEMENT - CONTINUE READING BELOW
FN Tip: They have huge servings, so don't be takaw-mata!
Mixed Seafood Sashimi
P550
This platter contains tuna, salmon, shime saba, tako, uni, kani, and tamago sashimi. While you're probably familiar with tuna, salmon, kani, uni, and tamago, shime saba is something that isn't usually served in your usual Japanese haunts. Shime saba is mackarel, and since the fish is pretty common locally, the texture is something that you'll immedately recognize. The firm meat gently breaks apart in your mouth, offering you a light touch of the salt and vinegar it was marinated in. Tako, on the other hand, is octupus. If you have never tried it in the past, the texture is a bit different with your usual squid; poached, the thin tentacle slices have a slightly tough consistency highlighted by a delicately sweet taste. 
ADVERTISEMENT - CONTINUE READING BELOW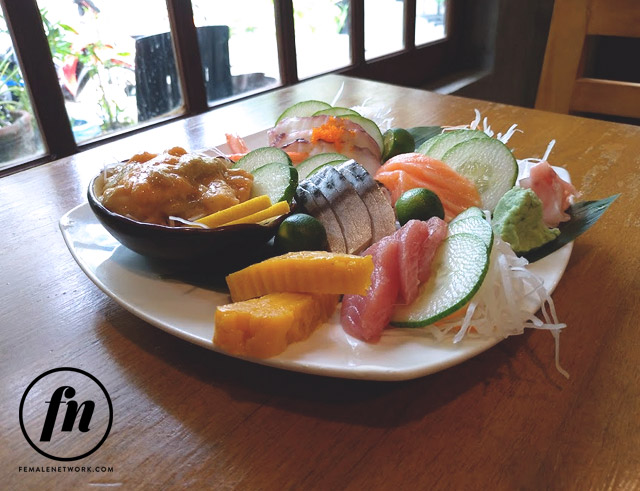 Rainbow Maki
P345
Rainbow Maki features tuna, salmon, and shime saba. Each piece is a huge bite, which, as etiquette requires, should be eaten in one go. Happily, the rice is cooked and seasoned well (unlike some restaurants that go for over-watered grains just so that the rolls stick together). This in itself can be one, filling meal, but why would you stop there, right?
ADVERTISEMENT - CONTINUE READING BELOW
Katsudon
P290
On a personal level, katsudon has always had a special place in my heart, as after reading Banana Yoshimoto's Kitchen which had a scene depicting a midnight katsudon run, I always have been on the look out for the best pork-on-rice meal. While Aozora's katsudon didn't change my life as the dish in the book did the main character's, it's one of the tastiest bowls I've had: the egg-topped pork cutlets were soft but firm, with sauce oozing deliciously onto the fluffy, white rice and absorbed by the grains. Share it with a friend or a significant other—it's something that can warm both the tummy and the heart.
ADVERTISEMENT - CONTINUE READING BELOW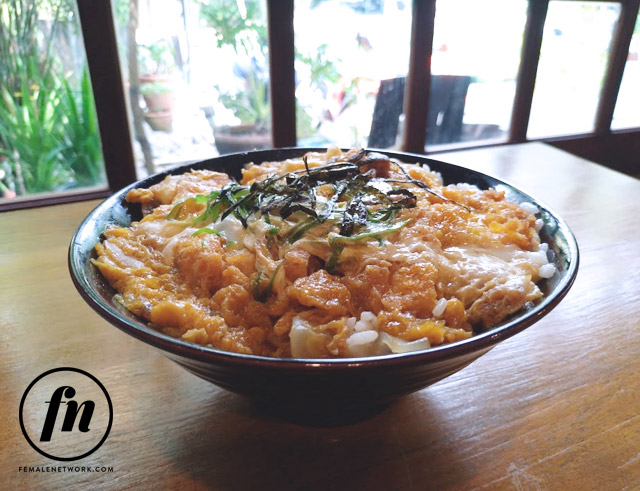 Day 2: Trip to Museo Orlina
If you have lots of left-overs from Aozora (like me—I actually skipped dinner), you can start your day with a light breakfast before heading to Museo Orlina, which is just one quick tricycle ride from Containers.
ADVERTISEMENT - CONTINUE READING BELOW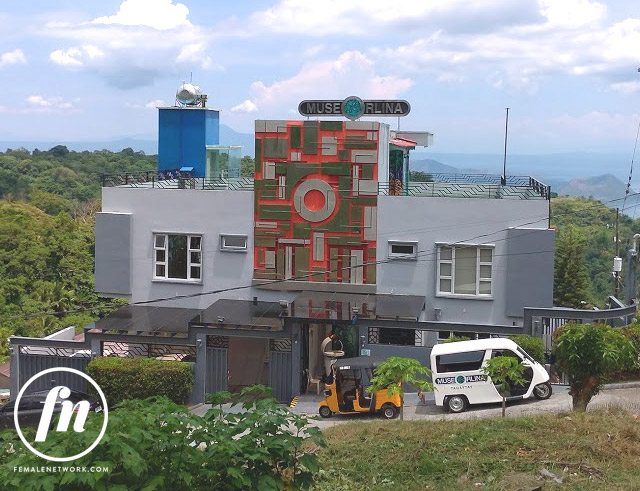 Sitting across the end of the Santa Rosa-Tagaytay highway with the Taal volcano behind it, this museum houses many of the works of Ramon Orlina, an internationally acclaimed glass sculptor who started using the medium long before it was appreciated in the global art scene. 
ADVERTISEMENT - CONTINUE READING BELOW
"I opened my museum for people to see my evolution," Orlina told The Sunday Times Magazine in 2014, the year when he opened his doors in Tagaytay. "From the very prismatic works, I venture into works with more texture and colors. I also try different approaches and combine mediums."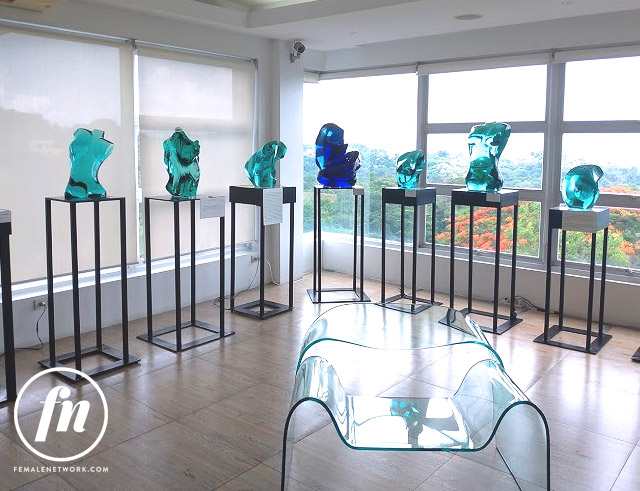 ADVERTISEMENT - CONTINUE READING BELOW
With pieces arranged in rooms where natural light passes through tall windows, it's very easy to appreciate the brilliance of his work: angles and curves on and in the glass create many interesting optical illusions. There's really no one way to look at an Orlina—you can revisit his works again and again and always see something different and new.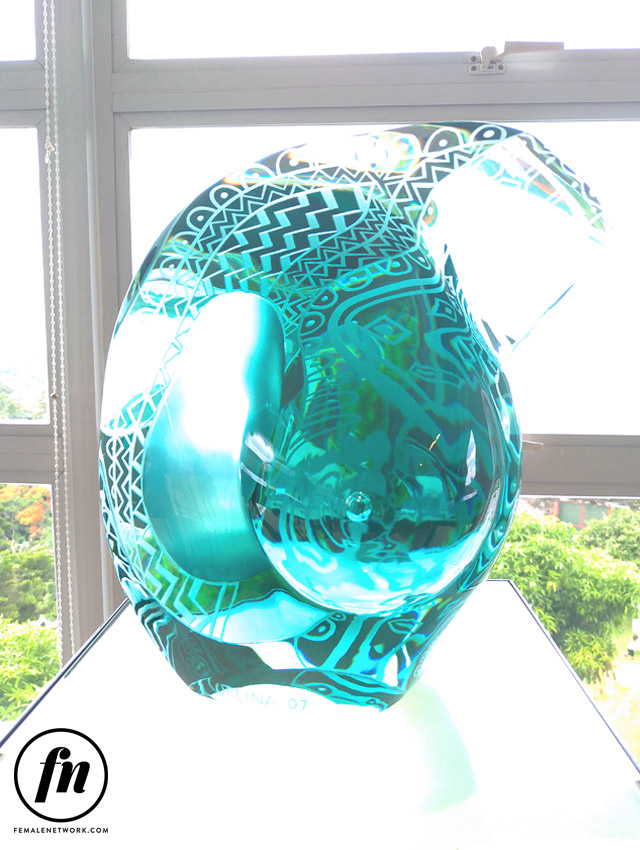 ADVERTISEMENT - CONTINUE READING BELOW
Aside from Orlina's pieces, the musuem also exhibits works from different artists, such as Phillip Victor and Mischa. It's open from Tuesdays to Sundays from 10:00 a.m. until 6:00 p.m., and requires an admisison fee of P100. 
Day 2: Lunch at Camping & Grilling at the Roofdeck
Camping & Grilling at the Roofdeck is actually Containers' in-hotel restaurant where you also get your free breakfast. This roofdeck tambayan has a small playground and even a tent for rent, in case you want to sleep under the Tagaytay nightsky.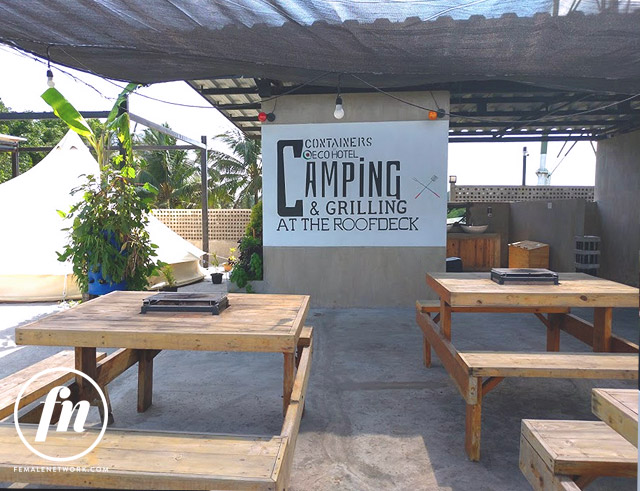 ADVERTISEMENT - CONTINUE READING BELOW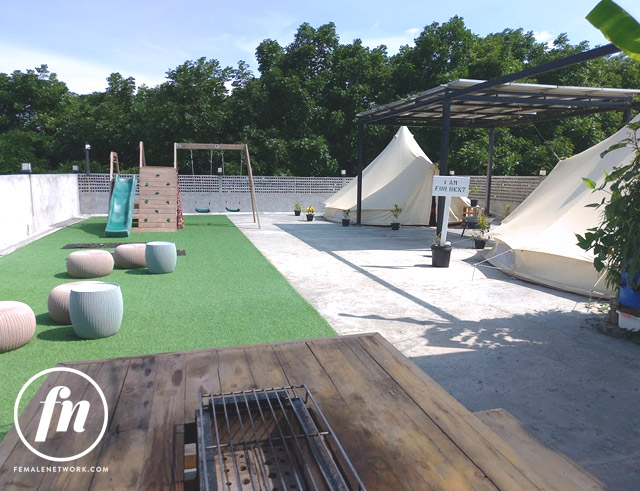 What's awesome about this spot is their all-day serving of pulutan. For lunch, you can have plate of different inihaw from liempo to isaw with a side of atchara and sukang pinakurat, which you can choose from their ala-carte menu—or you can pick from their ala carte menu or go for their unlimited packages: for P399 you can lamang loob all-you-can, while for P499 you can have your pick of meats and lamang loob. The marinade they baste their inihaw with has a salty-sweet taste, which goes well with the familiar grilled, smokey taste.
ADVERTISEMENT - CONTINUE READING BELOW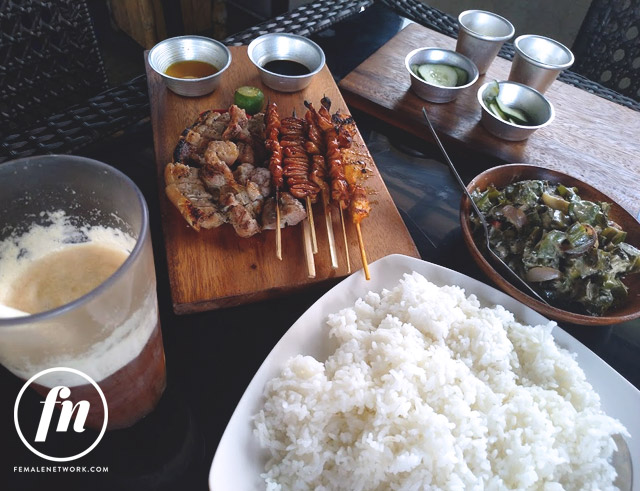 Day 2: Dinner at Tsokolateria/The Original Hawaiian BBQ
Visiting this place requires to commute and walk a bit, as it's located past the rotonda, on the opposite side of the highway fronting Containers. Located in The Boutique fronting Ayala Malls Serin, Tsokolateria and The Original Hawaiian BBQ (two restos which share the same space) offer both an indoor and al fresco dining experience overlooking the Taal Lake. If you're with your S.O., it actually makes for the perfect date spot as you guys can sit on canopied sofas and eat by candlelight. 
ADVERTISEMENT - CONTINUE READING BELOW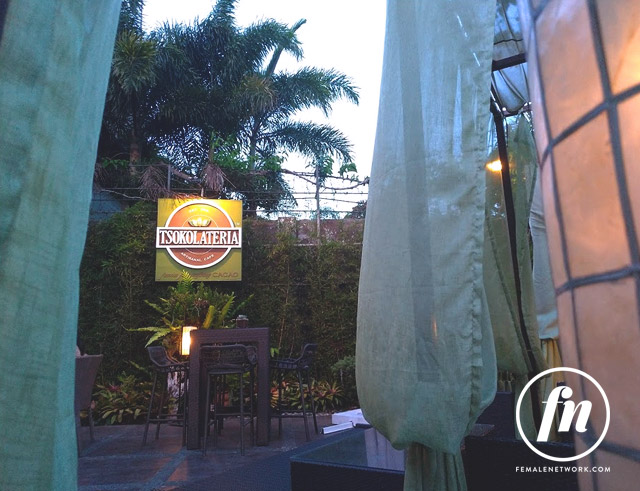 ADVERTISEMENT - CONTINUE READING BELOW
Spam Musubi
P325
From The Original Hawaiian BBQ, try their classic Spam Musubi. While it's technically an apetizer, it's a dinner in itself—don't get fooled, each serving is huge, and the sushi rice is quite heavy.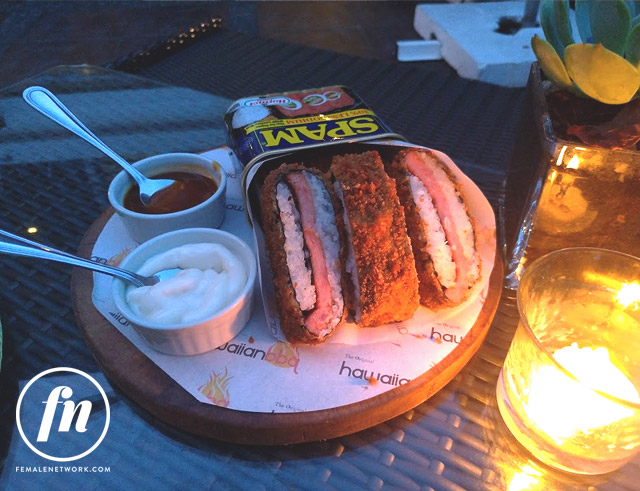 ADVERTISEMENT - CONTINUE READING BELOW
Sizzling Molten Quezo with Garlic Cacao
P260
Tsokolateria's Sizzling Molten Quezo with Garlic Cacao definitely deserves a special mention, as it is an indulgent mix of quezong puti, Camembert, and quezo de bola in olive oil, blended with fresh salsa and garlic cacao bubbling in a heated clay pot and served together with pan de sal with a side of tsokolate. How the dish looks like won't prepare you for the delightful surprise of the first bite which gives you the richness of cheese contrasted by the crunchy bitterness of garlic cacao bits; it's something that you won't stop snacking on.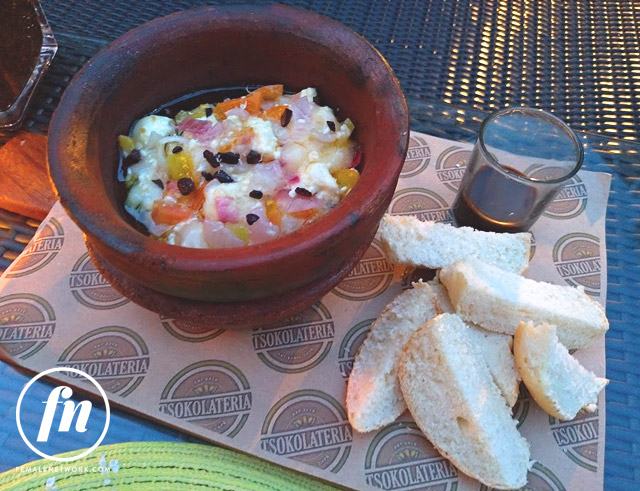 ADVERTISEMENT - CONTINUE READING BELOW
Strawberries Overload
P340
Once you're done with all things savory, jump into a sweet dessert: Strawberries Overload is sliced waffle baked with tablea, which gives it a deep, almost roasty taste. It comes with whipped cream, strawberry slices, and honey and chocolate syrup on the side. Coming after the Sizzling Molten Quezo with Garlic Cacao, this dessert helps cleanse your palate, offering a satisfying end to a rather unconventional dinner of heavy appetizers (hey, there are no rules when it comes to food trips!).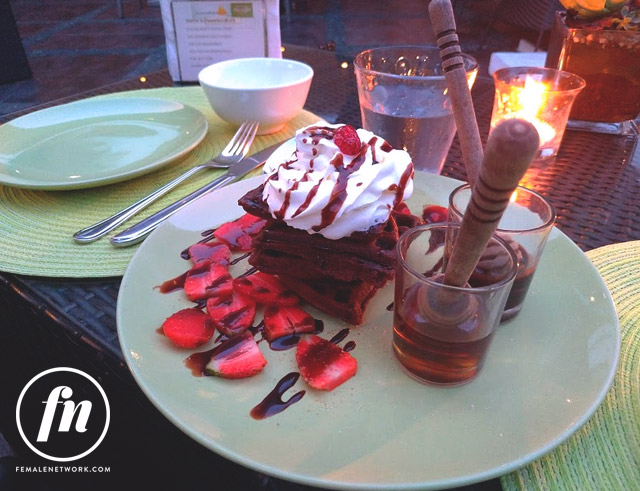 ADVERTISEMENT - CONTINUE READING BELOW
Is it worth it?
The short answer? Yes, it definitely is. Tagaytay has so much to offer beyond the usual bulalo and tawilis—in fact, with the city becoming more accessible and populated than ever, it has transformed itself into a foodie's haven, where interesting cultural fusions are offered in each unique plate. If you're planning to follow this itinerary, remember that the secret to enjoying a food trip is taking your time: not everything will go according to plan but for sure, you'll find secret cafes and low-key hidden gems along the way, and that'll make it an instant adventure.
Load More Stories