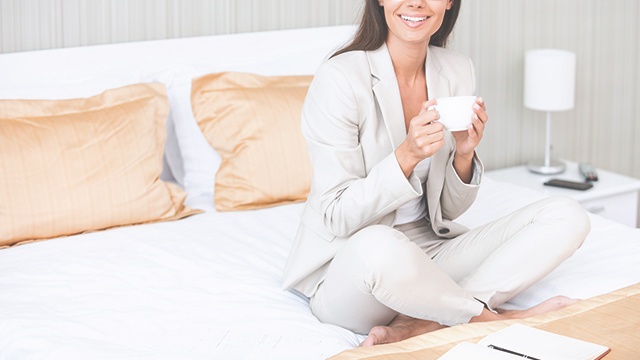 Comfortable lodgings and fine dining aren't the only perks a hotel stay may offer. The benefits extend to an array of amenities. Here are some insider secrets that can help you get the most out of your stay.
What rights do you have as a hotel guest?
Just as airline passengers have rights, hotel guests also have "the right of privacy, security, and the right that all services purchased are delivered and working properly," says Marco Polo Ortigas general manager Frank Reichenbach. The right to privacy ensures that guests occupying a room should not be disturbed, unless the hotel staff is asked to deliver requests made by the guest, if there is imminent danger, for maintenance or repair, in case of failure to secure payments, or the disruption of other guests.
Hotels may not turn away guests, except in special cases such as if the guest refuses to pay his bill, if he is intoxicated and disorderly, if he breaks the house rules, or if the guest is a person of general bad reputation.
What are guests allowed to take from the hotel?
In the past, we've established that hoteliers are perfectly fine with guests taking home the designer toiletries left in the bathroom. Among the other items that are complimentary are hotel slippers (unless specified otherwise), and packets of tea and coffee usually atop the mini bar. Complimentary fruit and bottles of wine and water are also free for consumption.
However, hoteliers have seen some pretty crazy stuff taken away from the rooms: From large items such as pillows and bathroom mats to the mundane, such as remote batteries and light bulbs. Bathrobes and towels are on the list of things you should leave behind. At some hotels such as Marco Polo Ortigas, they have systems and procedures that help the guests purchase items they fancy during their stay.
ADVERTISEMENT - CONTINUE READING BELOW
Maximize your access to the concierge. 
You know the concierge is there to assist you in all things during your stay but the truth is they could even extend beyond the time you'll be staying at the hotel. The New York Times suggests that you reach out to the concierge for requests even before you arrive. Give them ample time to make dinner reservations at that popular restaurant you want to try or have a bottle your husband's favorite Champagne waiting at your suite. It's their job to fulfill all requests you may have.
Reichenbach ensures that in the establishment he runs, a well-traveled guest can expect to receive five-star treatment during their stay. He manages the hotel with the belief that hoteliers must "be true and honest in any communications with customers. Rehearsed and artificial customer services do not impress."
Regarding hotel room service, there's a hot and not list.
Should you ever pick up the room service menu, there are dos and dont's that come with some orders, according to Condé Nast Traveler. Logistically, if you are staying in the penthouse suite or higher floors, it would be safe to veer away from hot dishes, unless you want cold food. Avoid ordering meals with easily perishable ingredients, such as avocado and pesto. In the mood for fried snacks? Skip them. By the time they reach your room, they will be soggy.
When you order a steak, ask for it to be one level rarer than your usual order. On its way up, the meat is sometimes placed on a dish warmer that slowly cooks it further so trust that it will be perfectly cooked when it gets to you.
This story originally appeared on Townandcountry.ph.
* Minor edits have been made by the Femalenetwork.com editors.
Load More Stories