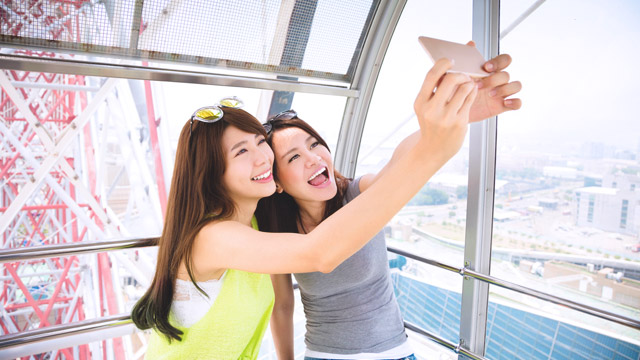 Taking great selfies on your travels doesn't mean you need an expensive wardrobe while resorting to death-defying poses. That beaming smile of yours, when shot with the right lens, look and lighting can definitely auto-curate your IG feed, especially when backdropped by new destinations. Here are a few things you can add to your must-haves in order to level up your selfie game.
ADVERTISEMENT - CONTINUE READING BELOW
A good selfie phone
The first thing you'll need for a shareable selfie is a phone with a great front-facing camera. 
FN TIP: A good camera has the right megapixel count to be able to get you detailed shots, a strong sensor which helps capture and balance light, and an efficient lens that takes images exactly as they are in real life.
Of course, you'll also need to take into consideration your personal needs. There are many phones out there that are customized to your lifestyle and budget.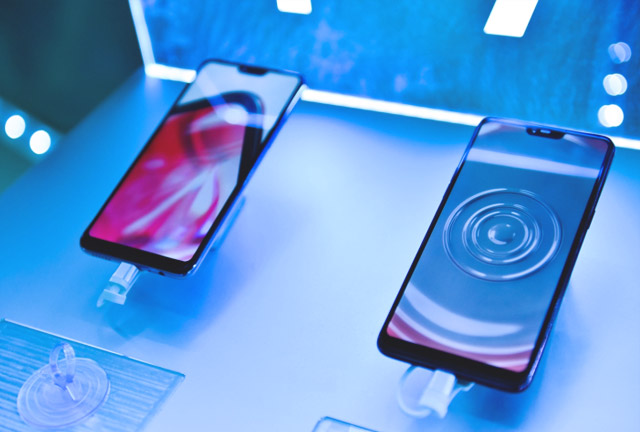 ADVERTISEMENT - CONTINUE READING BELOW
Recommended Videos
TRY: OPPO F7 with a 25MP selfie camera, P17,990, available in Solar Red and Moonlight Silver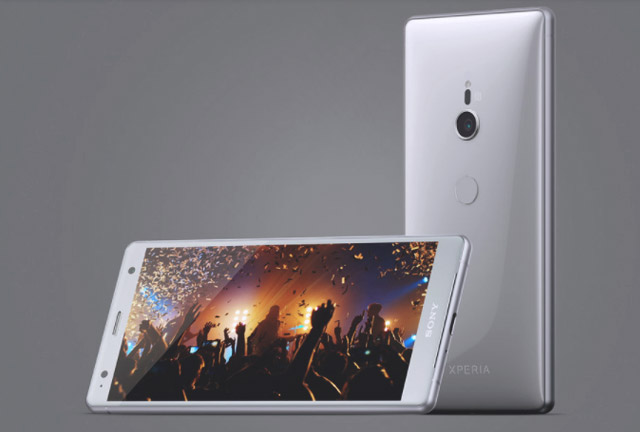 TRY: Sony Xperia XZ2 with a 1/5" Exmore RS mobile image sensor and a 23mm wide-angle lens for its front-facing camera, P43,990, available in Liquid Silver and Liquid Black
A few tutorials from the pros
You don't need to be an IG expert to produce the best selfies. A few tutorials on YouTube can give you a whole lot of tips that can push you on your way to a curated IG feed.
ADVERTISEMENT - CONTINUE READING BELOW
FN TIP: YouTuber Jenn Im has videos that you can learn from which are easy to follow!
TRY: Get up to one hour free YouTube every day when you register to select Smart, TNT, and Sun prepaid promos until July 15, 2018.
The right OOTD
You don't need to dress to impress, but you do need to dress in something that you feel comfortable in. It really just shows in photos when you're happy with how you look and confident in what you're wearing.
FN TIP: Wear clothes that flatter your body type. A good pair of jeans can give your puson the support it needs, while a right-fitting top can easily give you definition in the right places.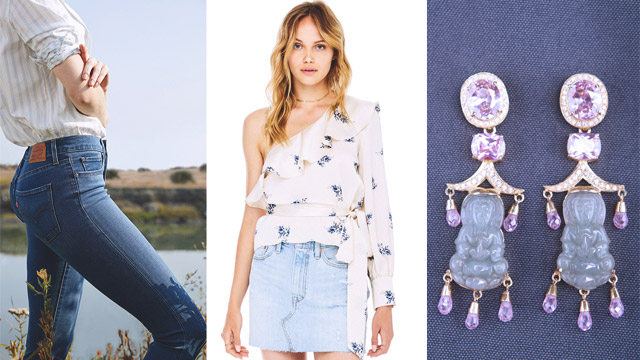 ADVERTISEMENT - CONTINUE READING BELOW
TRY: Levi's Shaping Jeans, from P2,199.50 at Levi's boutiques and department stores; Astr Syble Top at Rustan's; Tim Tam Ong earrings at Power Plant Mall
A wicked blush and highlighter combo
Sometimes, you don't have to go for a full face of makeup to glow. The right kind of blush and a barely-there highlighter can give you that golden summer look that is perfect for your travel shots.
FN TIP: The drunken blush technique is the same as the sun-kissed blush technique. You start by putting blush where you know you'll turn red after hours under the sun. Add a bit of highlighter and you're good to go!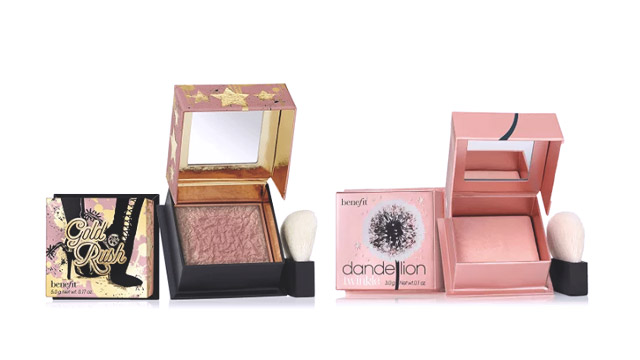 ADVERTISEMENT - CONTINUE READING BELOW
TRY: Benefit Gold Rush Blush, P1,800, and Dandelion Twinkle Powder Highlighter, P1,800, at Benefit stores
A pretty pucker
Avoid looking pale by swiping on a bit of lip color. Go bold and accentuate those highlights!
FN TIP: A good lip scrub before applying your bold tints can help the product swipe on easier and stay on longer!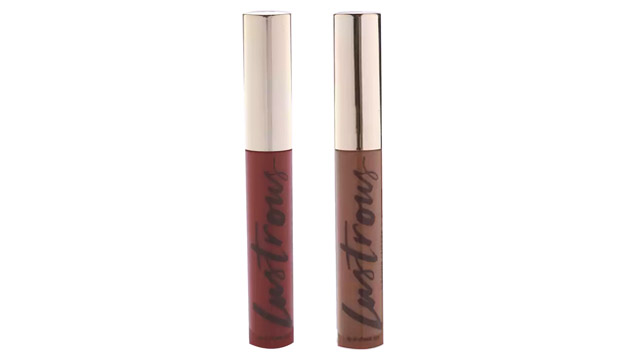 ADVERTISEMENT - CONTINUE READING BELOW
TRY: Lustrous by Nadine Lustre x BYS Lip and Cheek Tint in Raw (P399) and Vermillion (P399), at Watsons stores
A perfect hair flip
Dynamic poses make for better selfies, so why not give your tresses the time of day and opt for a quick hair-flip or a wind-blown shot? It adds to the naturalness (and drama) of your composition. Just make sure your hair is in the right condition!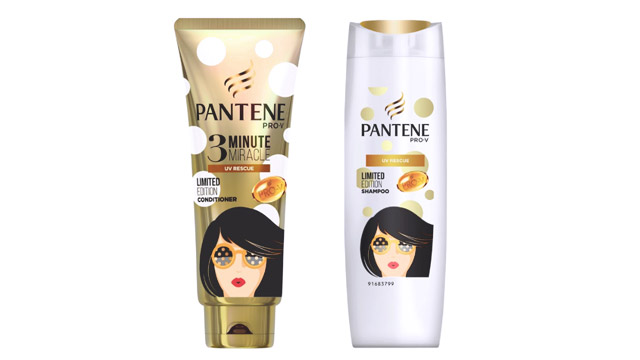 ADVERTISEMENT - CONTINUE READING BELOW
TRY: Pantene UV Rescue Shampoo (340ml/P145) and Conditioner (340ml/P182), at Lazada
An interesting destination
Stop posing in front of the white wall of your hotel and start exploring the country you're in! Visit interesting sights, and make the most out of an already extraordinary setting. Just make sure you still have your finances in check once you come back!
FN TIP: As long as you're not going overboard your limit and you know how far you can go with your budget, a credit card can be a great help when planning your vacation, as it allows for staggard payment and even earns you points and gives you access to partner establishments.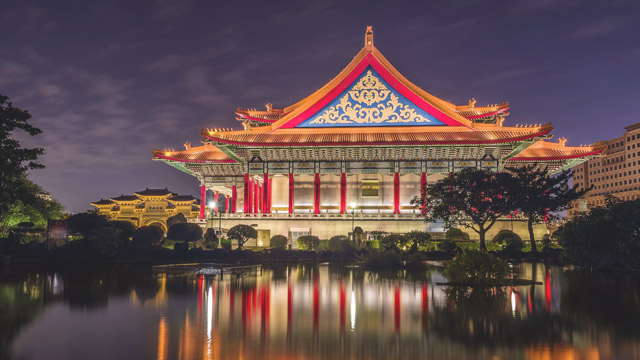 ADVERTISEMENT - CONTINUE READING BELOW
TRY: Every $100 purchase using your MasterCard allows you the chance to fly business class via Philippine Airlines to London and New York and receive VIP seating to see Hamilton. Promo is until June 30. For more details, visit their website.
Load More Stories