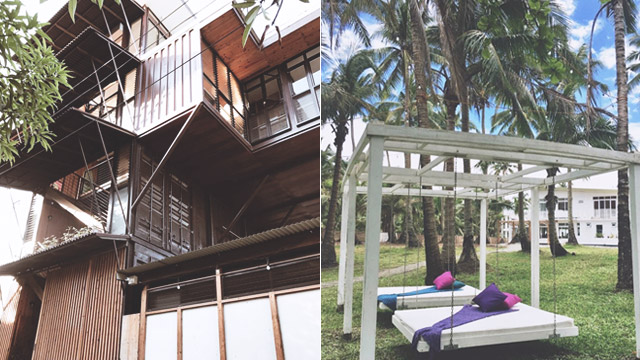 Summer may have already come to a close, but unwinding in a destination just a few hours away from Manila chooses no time of year. In fact, booking a room off-season can even help you land discounts and special offers. Whether it's a cozy staycation or a rainy beach adventure, it all comes down to giving yourself a well-deserved vacation.
These resorts will certainly be worth the drive from your home, all you have to do is find one that suits your budget:
Vessel Hostel in La Union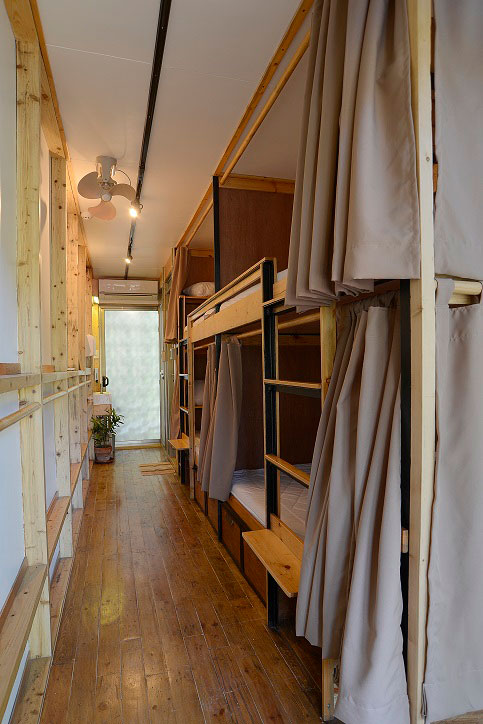 ADVERTISEMENT - CONTINUE READING BELOW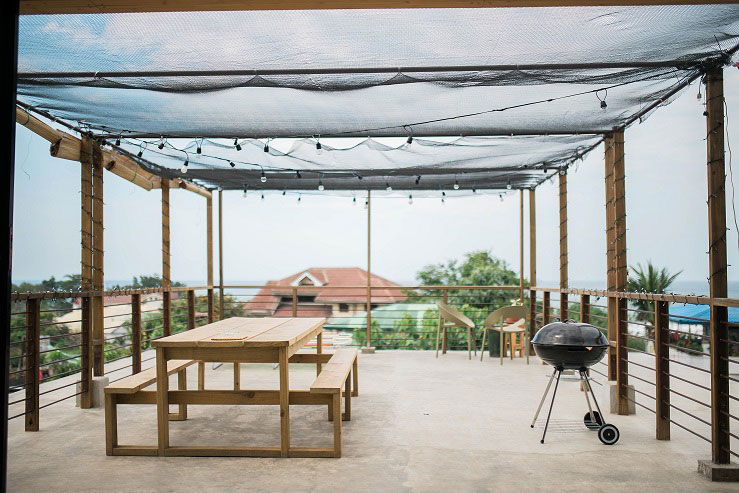 Vessel Hostel is a multi-level hostel made up of shipping containers located in the Surfing Capital of the North, San Juan, La Union. A private car transpo from Manila can get you to Vessel Hostel in 4.5-5 hours. All rooms are dorm-type wherein each bed is exclusive for one person only and no private rooms are available.
Amenities: The hostel can accommodate 22 guests at a time. Each bed rental comes with your own locker, bedside outlets, workstation, night light, and curtain. Apart from staying with fellow guests in the rooms, the common area or the roof deck can be a spot for social interaction. If you want to avoid crowds and go for a quick read, Vessel has a reading lounge. 24-hr reception, fast wi-fi, surfboard racks, outdoor toilets and showers are up for your needs.
Price: P980/bed/night
FN TIP: If you want to fill your day with activities, the reception will be willing to arrange surf lessons and tours for you.
Containers by Eco Hotel in Tagaytay
ADVERTISEMENT - CONTINUE READING BELOW
Constructed to be almost indestructible, Containers by Eco Hotel in Tagaytay aims to promote eco-friendliness while enjoying a cozy stay at an affordable cost. The business model "is based on the hotel's deeply ingrained eco-principle to reduce, reuse, recycle, and renew." 
Amenities: A 15 sqm Queen Room has one queen size bed, your own bathroom, a television, and intercom. Double the size of the Queen Room, the Family Room has three single size bunk beds and one sofa bed aside from one queen size bed. The bigger room has two aircons and a private garden. It has solar panels, water recycling, and energy saving lights.
Price: starts at P2,700/night
FN TIP: Reuse the stuff provided by the hotel as much as possible as they encourage less waste. Conserve their energy-consuming amenities.
L'Sirene Boutique Resort in Baler
ADVERTISEMENT - CONTINUE READING BELOW
L'Sirene Boutique Resort is perfect for mermaids and surf enthusiasts. It is owned by actress Sam Pinto, who's a water baby through and through. This beachfront property in Baler, Aurora is 5.5 hours away from Manila. With their light, enjoyable, and fun beach activities, your mermaid dreams will come to life. Your pets are welcome, too!
Amenities: With the proper amount of natural light coming in, its Deluxe and Super Deluxe Rooms are very easeful and calming. Both rooms come with two queen size beds and differ in room size. They also have a beach bed with an umbrella, gazebos with a comfy couch, and hanging swing beds. Right in front of your room is a three-ft slim and shallow pool. They also offer surf lessons, surfboard and fishing rod rental, and a bonfire by the beach. And when you're feeling hungry, Siren's Bar and Restaurant's got you covered.
Price: starts at P5,500/night
FN TIP: Don't forget to take a picture in their cotton-made mermaid tails!
Aiyanar Beach and Dive Resort in Mabini, Batangas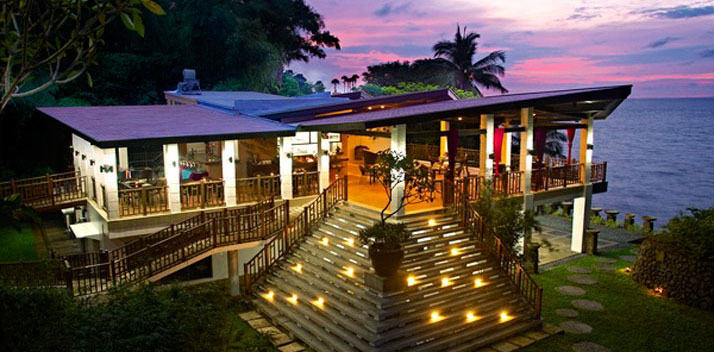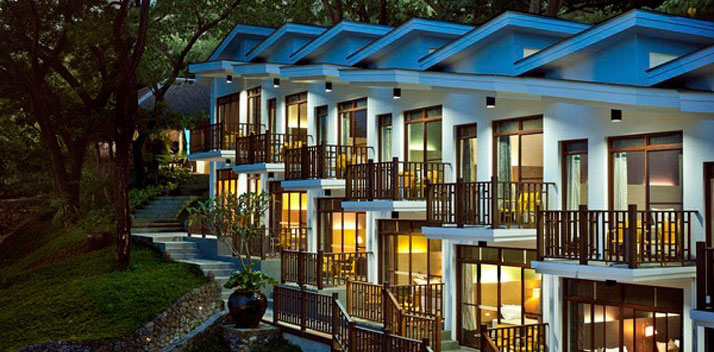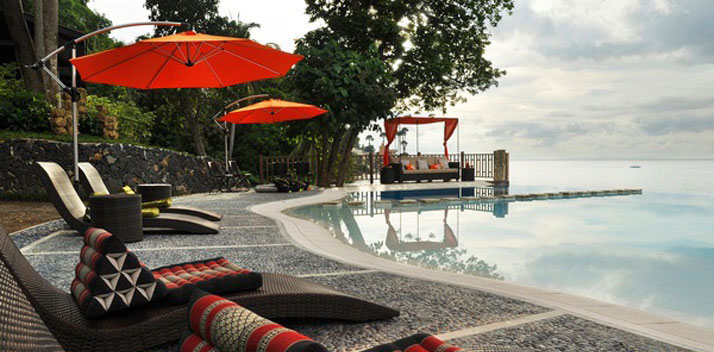 Aiyanar Beach and Dive Resort is located on the mountainside of Mabini, Batangas, approximately a 2.5-hour drive from Manila. You can choose between spending a relaxing day at their clubhouse or thrill-seeking activities such as diving. For meals, the dining area not only provides good food but also a refreshing breeze any time of day.
ADVERTISEMENT - CONTINUE READING BELOW
Amenities: There are three types of rooms: Suite Room, Deluxe Room, and Casitas, all spacious and well-furnished for the best ambiance. The resort has a two-sided infinity pool, one has a depth of 15 ft. for diving courses. Equipment for different activities like ball games and water sports are also available. The resort has a spa, restaurant and bar, secured parking, and wi-fi internet access.
Price: around P9,455/night
FN TIP: Room rates may lower depending upon the number of guests.
Nayomi Sanctuary Resort in Balete, Batangas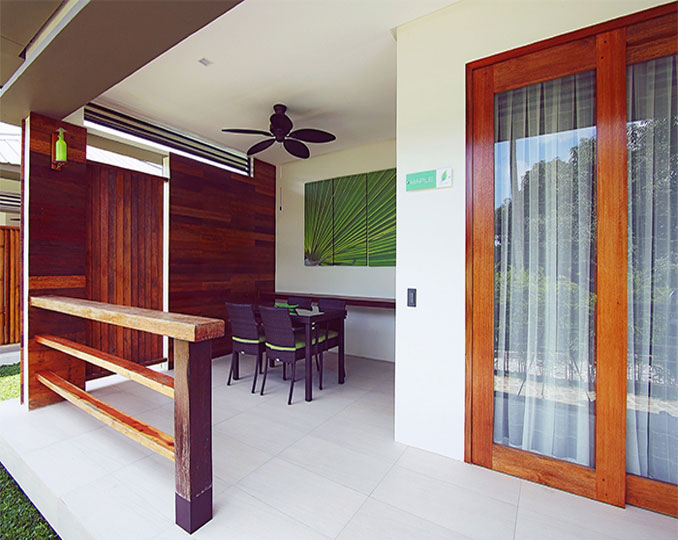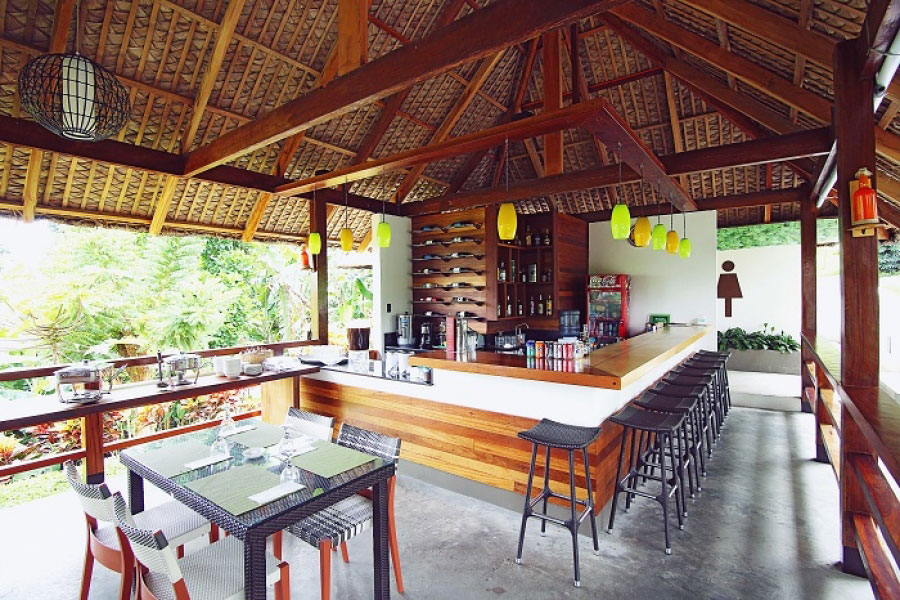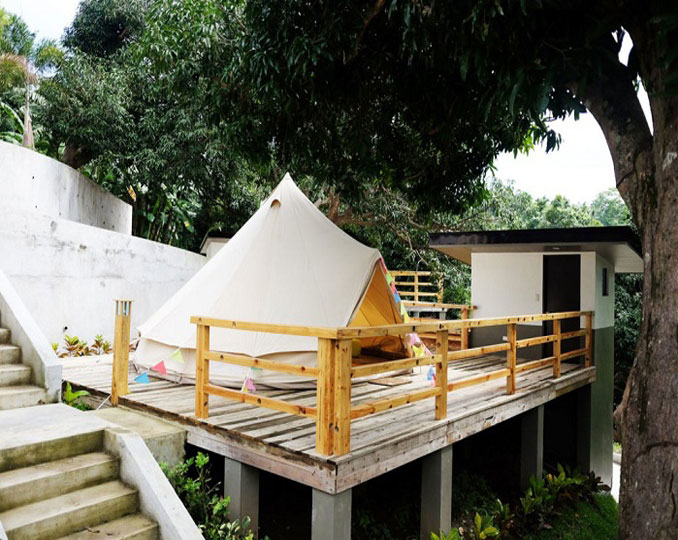 In this hour and a half escape from Metro Manila is Nayomi Sanctuary Resort. The resort is 14,418 sqm wide, equipped with the perfect amenities to help you wind down.
Amenities: The resort has four villas and four rooms to stay in. Each villa is composed of a master's bedroom with one queen bed and one twin size bed, a private bathroom and dining set exclusively for the guest, and a porch in front. For an under the stars sleeping experience, they also have Glamping Bell tents. Aside from a swimming pool, the resort has its own bar and restaurant while the kids can have some additional playtime at the kiddie park.  
ADVERTISEMENT - CONTINUE READING BELOW
Price: overnight rate starts at P8,000/night for 2 people
FN TIP: Book an all-in tour at the resort and head to nearby tourist spots to maximize your trip!
La Chévrerie Resort and Spa in Anilao, Batangas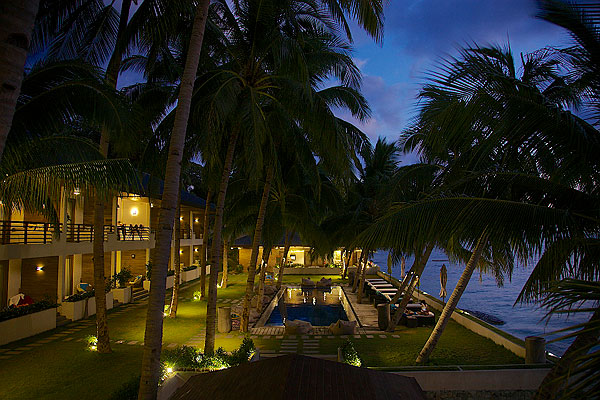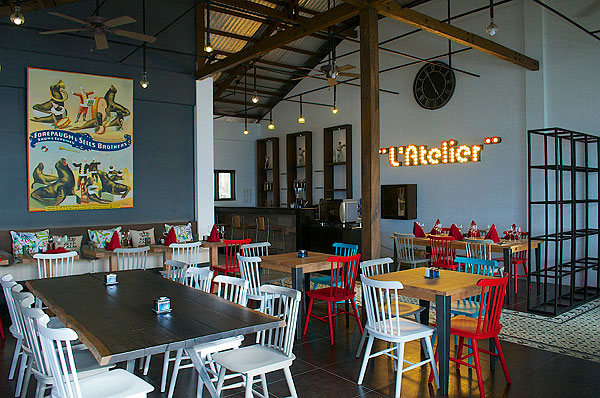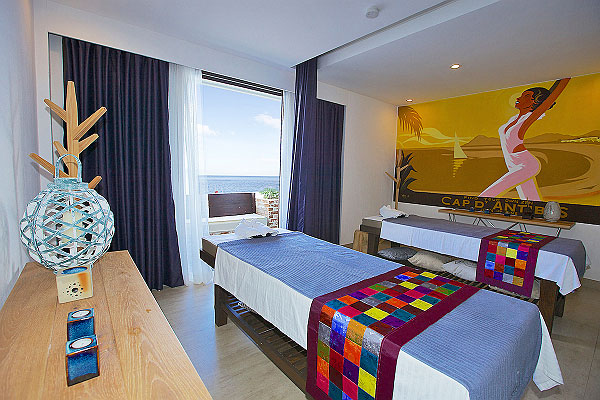 La Chévrerie is a rustic, French-inspired beach escape located in one of the best known diving spots in the Philippines: Anilao, Batangas. It's a 2.5-hour drive from Manila and 15-20 minutes away from the famous beaches of Anilao. This resort offers you an unusual serene beach getaway.
Amenities: The 82 sqm Suite Room is more than enough for two people. A narrower room of 43 sqm is the Deluxe Room that comes with a veranda for an afternoon open-air chillout sesh. For bigger families, you can opt for the two-story villa with king size beds, couches, aircon, wi-fi, a mini bar, safety box, and cable tv. L'Atelier is the resort's premium bar and restaurant, serving organic dishes and the freshest seafood by the in-house chefs. They are known for their luxurious spa service, using products from Europe.
ADVERTISEMENT - CONTINUE READING BELOW
Price: starts at P11,088/night for 2 persons
FN TIP: Wacth for offers! La Chévrerie offers discounts on select days of the week.
Load More Stories