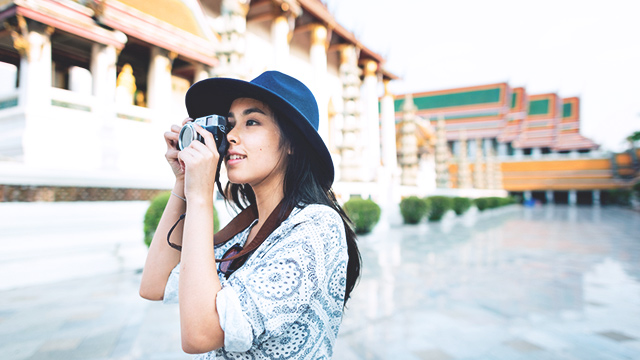 Going on an overseas trip can get pretty expensive, which is why people go crazy over seat sales and travel blogs just to make their budget work. But you know what? Not all trips need to break your bank for you to have a blast. Especially if you just want to unwind and see the sights. That's why for this week's #FNAsks, we asked Girtalkers to share the most affordable trip they've gone on so far and how they managed to pull it off!
ADVERTISEMENT - CONTINUE READING BELOW
Hong Kong
Girltalker Miss Taken shares that "Aside from the fact that it's very near our country, there're a lot of things to do in HK (for free). No wonder so many Filipinos visit it for a quick out of the country trip."
For Ana, it was all about enjoying the street food and visiting busy roads in Mong Kok and Kimberley Road. Hong Kong may be known as a shopping hub, but there's more to it than just retail stores. Here's a three-day itinerary to help you make the most out of your stay.
Taiwan
According to Girltalker plumpolka, "I only brought P4,000 as pocket money since we already paid for the place... and I still took home some cash! Aside from the (cheap) exchange rate which was P1 to around TWD1.5, the food was cheap. The street food tastes GREAT and is decent enough to be your meal! I think I only spent P2,000 for my meal/shopping/train for four days."
Here's another itinerary that you can follow if you're there for a long weekend!
Vietnam
Girltalker hikarichan shares that for her Ho Chi Minh vacation, she got her ticket for only P2,500 during a seat sale.
"I booked a P500 a night room with free breakfast (three nights so a total of P1,500).
I also only spent P5,000 on food and pasalubong, and I was able to tour the city for free thanks to Saigon Free Walking Tours."
Indonesia
For those planning to go to Bali, Girltalker 7galleons' got some tips for you:
ADVERTISEMENT - CONTINUE READING BELOW
"We spent P10,000 for four days, including pasalubong and accommodations. Highlights of the trip:
Beach Trip
Hike Mt. Batur
White Water Rafting
Temple Hopping
How?
Fortunately, we hired a friendly driver I found on GirlTalk. He really helped us during the trip. He brought us to local restos with cheap yet good Indonesian food. He even haggled for us when needed.
We only spent P1,000 for pasalubong and we bought a LOT of stuff.
We stayed at a business hotel at P350 per night, which included a breakfast buffet."
Ready to book? It's just the beginning of the year so you have a lot of time to plan your trips with these in mind. And as always, if you have your own travel tips, we'd love to hear about it over at Girltalk.
*Minor edits have been made by the editors for clarity.
Load More Stories