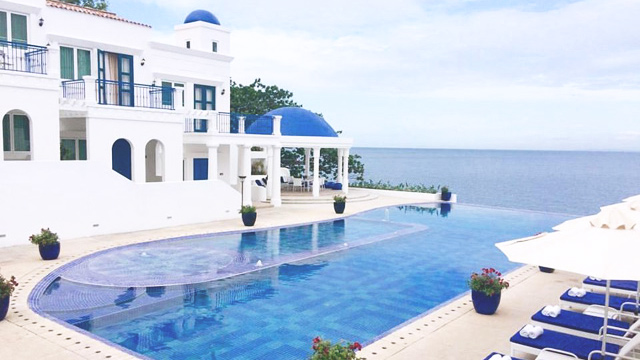 Vacations abroad are not cheap, and we're not just talking about airfare. So the next best thing for a group on a budget? A resort that is just a few hours away from Metro Manila, AND can pass for sun spots like Santorini and Rome—at least on Instagram! 

Below are five resorts we spotted that you can check out. Because while saving up for that trip abroad, it's good to be reminded that our country is blessed with some of the best beaches in the world:
ADVERTISEMENT - CONTINUE READING BELOW
1. Stilts Calatagan Beach Resort (the Maldives feel)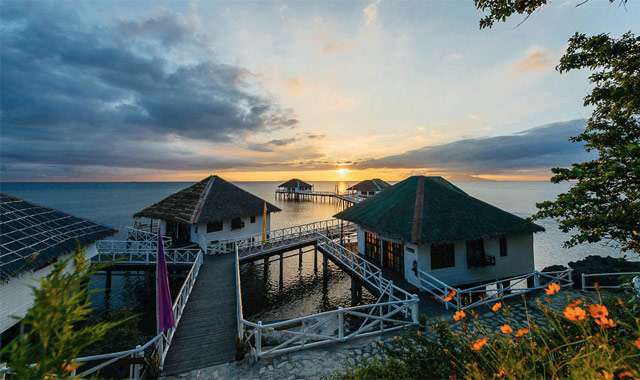 The Maldives is a popular luxury travel destination famed for its beaches and resort cottages on stilts near the shoreline. Stilts in Batangas provides the experience of staying in a "floating" cottage. An overnight stay starts at P6,000 for three persons. You'll have to shell out a little more to stay at one of their floating cottages with rates starting at P9,400.

"My family and I had our vacation for the first time in years...What we loved about the whole cottage was the view, you can see the horizon and feel the sea breeze."
--TripAdvisor commenter from Manila, November 2017

Stilts Calatagan Beach Resort
Sta. Ana, Calatagan, Batangas
Stiltscalataganbeachresort.net
2. Camp Netanya (Santorini vibe)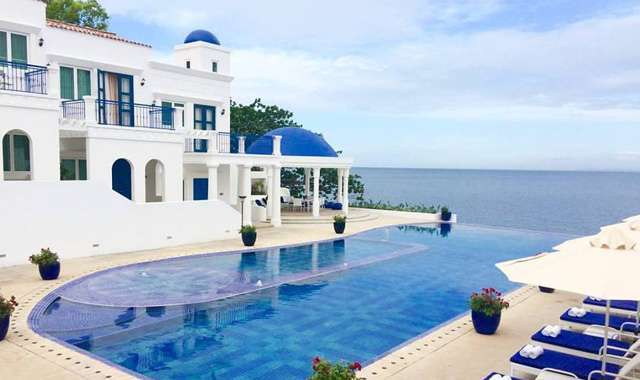 You don't need to wonder which famed destination inspired Camp Netanya Resort and Spa in Batangas. It does feel like you're in Santorini upon seeing the whitewashed facade accentuated by bright blue doors and roofs. Aside from the infinity pool (which offers a stunning sunset view) and diving packages, they also have a spa perfect for the stressed! Their hotel accommodation for a room with four people max starts at P6,933. 

"Beautiful rooms, amazing food and great staff. Love everything about this resort. Just perfect! A perfect place to captured moments. This is actually a very nice place for family and friends!"
--TripAdvisor commenter, November 2017

Camp Netanya Resort and Spa
Brgy. Ligaya, Mabini, Batangas
Campnetanya.com.ph

ADVERTISEMENT - CONTINUE READING BELOW
3. Goshen Resort (hello, Rome)
Imagine a little piece of Rome in Bamban, Tarlac! It's called the Goshen Resort and Hotel, and it has a Colosseum-inspired structure, which is surrounded by a garden adorned with goddess-like statues. Aside from a pool surrounded by white pillars, they also have a farm area home to lambs, ducks, and bunnies that guests can visit. Room rates start at P3,000. 

"Went here with my family yesterday and we enjoyed our stay. The staff are approachable and so accommodating. I booked the Family Deluxe Room, it's nice as well and huge. Will surely go back here and I highly recommend the resort."
--a review from the Goshen Resort Facebook page

Goshen Resort and Hotel
Brgy. Lourdes, Bamban, Tarlac
Facebook.com/goshenresortandhotel
ADVERTISEMENT - CONTINUE READING BELOW
4. Kahuna Resort (Bali-inspired)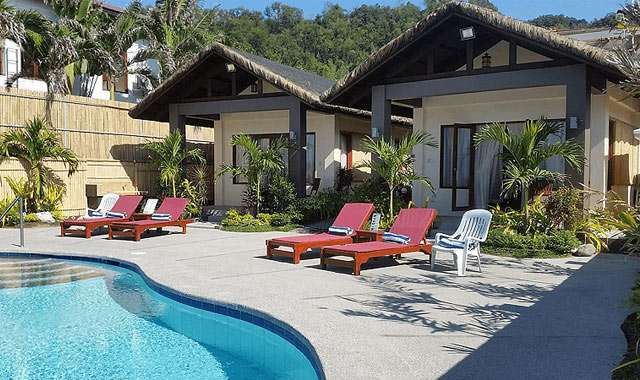 Kahuna Resort in San Juan, La Union has 40 Balinese-inspired cottages and beach houses. The pool and restaurant face the ocean and the sandy beach. The resort had also been also included in TripAdvisor's Top 25 Family-friendly Resorts for 2016. Their room rates start at P5,765 per night. 

"One of the most relaxing places to stay in La Union. Perfect for a family getaway. The food is fantastic and employees are accommodating. My family and I did have a wonderful experience. My kids are looking forward to come back for another fun adventure."
--TripAdvisor commenter, November 2017

Kahuna Hotel, Cafe and Restaurant
Brgy. Urbiztondo, San Juan, La Union
Kahunaresort.com

ADVERTISEMENT - CONTINUE READING BELOW
5. Sundowners Vacation Villas (Greek mood)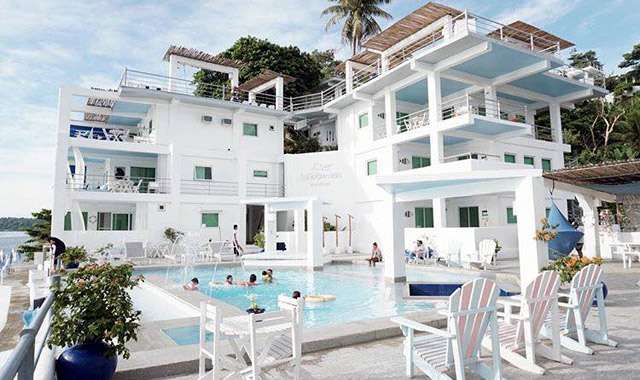 This isn't as near Manila as the others, but if you're looking to bring along a few relatives, Santorini-inspired Sundowners Vacation Villas in Bolinao, Pangasinan may be the perfect getaway. The white and blue structure and design are situated amidst lush greenery overlooking the sea. Take as many pictures as you want! For their villas, your P7,000 will be able to accommodate six people (with a max of 8), and the unit includes a spacious balcony, a grilling area, and a fully equipped kitchen. 

"It was quite far from the Metro but it was a very nice place. We stayed at the Arthur Villa. It was clean and good enough for 10 people. It is a good place for family getaways where you can bring your own food, cook your own food. It is basically your 'home' with the sea view. It was a bit far from the main Patar beach but if you have your own transportation you can enjoy the other tourist spots in Bolinao."
--TripAdvisor commenter, November 2017

Sundowners Vacation Villas
Luciente 1, Bolinao, Pangasinan
Sundowners.ph
ADVERTISEMENT - CONTINUE READING BELOW
This story originally appeared on Smartparenting.com.ph.
* Minor edits have been made by the Femalenetwork.com editors.
Load More Stories