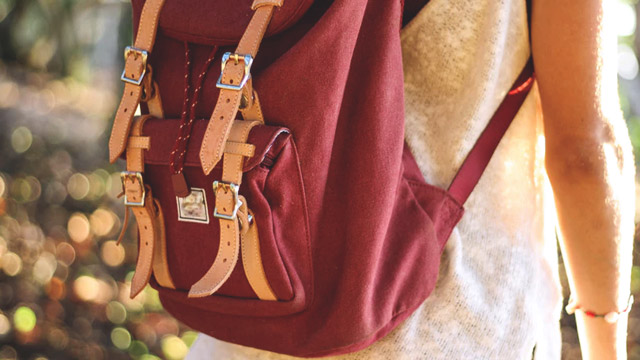 Whether it be for work or for pleasure, you've had your share of overnight trips, and you've probably experienced packing way too much or way too little for the occasion. To help you out, here are a few tried and tested tips to make sure that you don't needlessly bring your whole closet with you:
ADVERTISEMENT - CONTINUE READING BELOW
Check the weather and double-check your itinerary.
Any smart traveler knows that no matter how long or how short your trip may be, it's always important to check the weather of your destination. You'll also need to take into account what your itinerary is—are you there for a wedding? A business event? Or just for R&R? Keep these in mind before you consider the outfits you'll be bringing.
Go with basic colors and try to stick to a palette.
Leave your fancy patterns at home and settle for basic outfits you can mix and match. (Personally, I always go for either plain black or white clothes because they look classy on their own, and you'll only need a few accessories to either dress a piece up or down.)
ADVERTISEMENT - CONTINUE READING BELOW
Recommended Videos
TRY: Marks & Spencer Button-down Linen Top, available in Marks & Spencer boutiques
Bring only one pair of denim jeans (or shorts) and reuse it.
In case you didn't know, denim doesn't need to be washed after one use. In fact Levi's CEO Chip Bergh famously said that there was a pair of jeans he hasn't washed for a year, while journalist and CNN primary anchor Anderson Cooper has admitted to only washing his jeans maybe twice in six months. Granted that both live in temperate countries and that you'll need to wash your denim pieces more often if you're based in a humid place like the Philippines, the point is that they'll survive a few years without you running to the laundromat. It's fine to reuse them.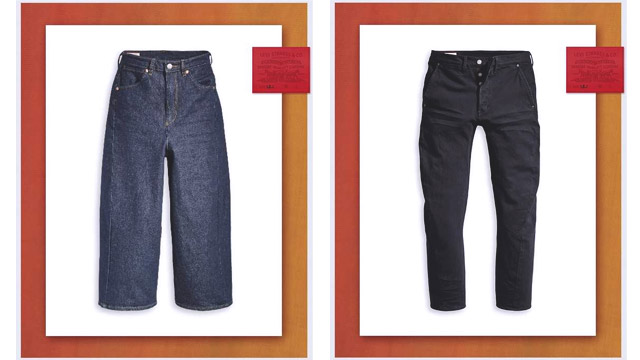 ADVERTISEMENT - CONTINUE READING BELOW
TRY: Levi's Engineered Jeans 1st Loose Jeans and 570 Baggy Taper, available in Levi's boutiques and department stores
Bring one flexible piece of outerwear.
Depending on the weather of your destination, bring one piece of either light or heavy outerwear that can fit both a casual and a more dressed-up look.
ADVERTISEMENT - CONTINUE READING BELOW
TRY: Uniqlo Women's Linen Blend Short Sleeve Long Shirt, P1,490, available in Uniqlo branches
TRY: Promod Jacket, P1,245, available in Promod branches
Bring extra underwear.
If there's one thing that's okay to overpack a little, it's your underwear. Always bring an extra pair of bra and panties. Underwear is important, as these pieces are the first ones to get soaked in sweat, plus breakthrough bleeding can happen any time in the middle of your cycle—you'd want to always be clean and comfy as you travel, after all.
ADVERTISEMENT - CONTINUE READING BELOW
TRY: Avon Body Illusion seamless Sonia bra (P899) and panty (299), available online and from Avon ladies
Bring only one pair of shoes if you can, two at most.
If you're heading out of town for an event, it's pretty logical to bring two pairs of shoes—one which you'll already be wearing during the trip and one for the event. The trick is to keep both pairs simple and light. If possible, wear flats or low heels for easier packing. For a personal excursion, however, one pair of sandals or slip-ons can suffice.
ADVERTISEMENT - CONTINUE READING BELOW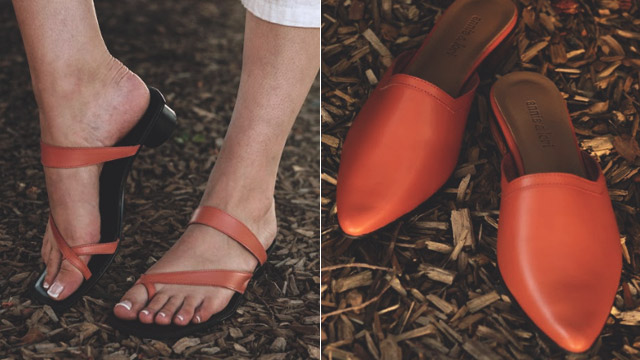 TRY: Annie & Lori Tamar open-toed (P2,500) and close-toed Meghan (P2,799) slip-ons available in the Annie & Lori store at Alabang Town Center's New Wing
Invest in small containers you can transfer your beauty and skincare products into.
Don't bring those bulky, heavy moisturizer and serum bottles with you. Instead, transfer pea-sized amounts in smaller containers. You can also get yourself one of those hanging organizes that you can put all your toiletries in, so they don't get squished in your bag.
ADVERTISEMENT - CONTINUE READING BELOW
TRY: Muji Hanging Box Case, available in Muji Shangri-la Plaza
Bring accessories and place them in a small, clear bag.
Since you're sticking with pretty basic clothing colors, don't be afraid to accessorize! You can bring two pairs of statement earrings (one of which you'll already be wearing during your ride) and maybe a watch and a bracelet you can wear together or separately so you can easily change up your look with minimal effort.
ADVERTISEMENT - CONTINUE READING BELOW
TRY: Lily.ph Amelia earrings in Lapis Lazuli, P1,550, available online
ADVERTISEMENT - CONTINUE READING BELOW
TRY: Pulseras By Kim Two-in-One Daisy stud earrings, P550, available online
Bring a couple of clear, reusable, and resealable bags
In the occasion that you'll have to pack in a wet bathing suit, these reusable and resealable bags are life savers. Bring two (or five, just in case) and simply fold them into one of your bag's pockets.
Bring a small bag that's just enough for your ID, your money, and your phone.
No need to bring your huge everyday shoulder bag to the trip. Instead, opt for a light purse you can bring your basics in while your main luggage stays in your hotel room.
ADVERTISEMENT - CONTINUE READING BELOW
TRY: Costal Austin belt bag, P2,600, available online
Load More Stories