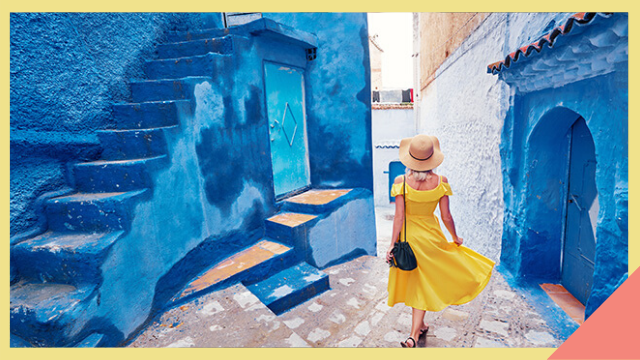 Morocco, a North African country facing the Atlantic Ocean, seems to be a place right out of a fairy tale: It is famous for having houses and buildings painted with an ancient blue dye, historic Roman ruins, and golden-stoned fortresses. Morocco imposed travel restrictions like the rest of the world to combat COVID-19, but they reopened their borders to foreign nationals not subject to visa requirements on September 6, and that includes the Philippines.
Here's an updated list of Visa-Free travel requirements for Filipino tourists going to Morocco:
What to Bring
Hotel reservation in an accredited hotel or tourist establishment (includes riads, or traditional Moroccan houses)
Negative results of an RT-PCR test for COVID-19 dated no earlier than 72 hours prior to departure
Passenger health form completed online, printed, and signed
ADVERTISEMENT - CONTINUE READING BELOW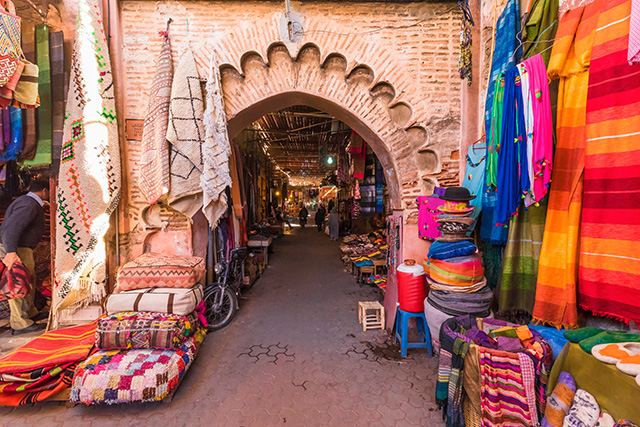 What to expect
Download and use the Wiqaytna app, which is being used by Morocco's Ministry of Health for contact tracing
Take note of hotlines and emergency phone numbers during your stay, especially the number to call in case of COVID-19 symptoms: (+212) 801-004-747
Restaurants and cafés close at midnight, while shopping malls and convenience stores close at 10 p.m.
How to Get There
There are no direct flights to Morocco at the moment. KLM and Emirates operate flights from Manila to Casablanca with at least one stop in between.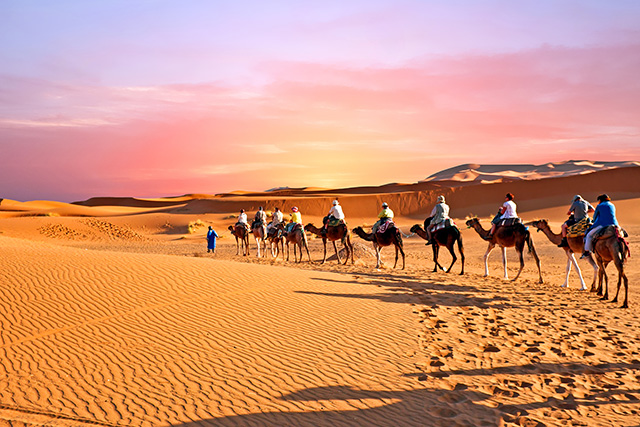 What to Do
Cafés and restaurants require prior reservation. Face masks must be worn at the entrance and when you move around.
Resorts and wellness centers require wearing of face masks in all common areas. Public beaches are closed, but you can enjoy the beach at the resort where you're checked in.
Several museums and cultural places in Morocco are still closed.
Public nature parks have reopened, but wearing a mask and physical distancing are mandatory.
Number of customers are limited in shops, boutiques, shopping malls and local stores. Maintain distance while queuing.
Tourist guides have been provided with a hygiene kit and are required to wear a mask during the entire tour.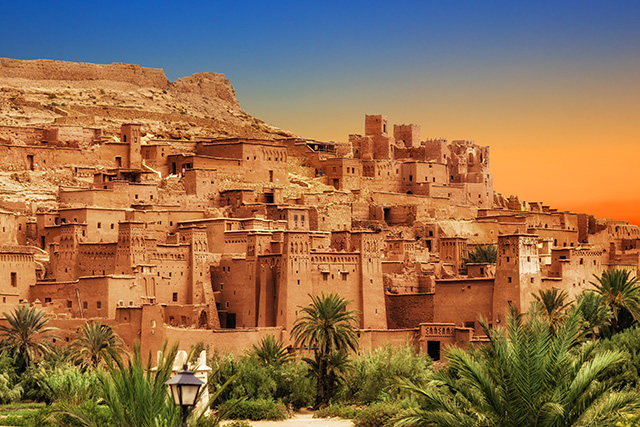 Steps to Getting In and Out of the Philippines by the Bureau of Immigration
Departure
ADVERTISEMENT - CONTINUE READING BELOW
For those traveling on tourist or short-term/visitor visas, submission of confirmed roundtrip tickets and travel and health insurance is required.
Fill out Bureau of Immigration Declaration Forms provided at the airport check-in counters to acknowledge the risks involved in traveling, including risk of delay for return trips.
Arrival
Upon return, Filipino tourists shall follow the guidelines of the National Task Force for Returning Overseas Filipinos:
Fill out the Electronic Case Information Form (E-CIF) to secure a QR code to be presented to the One-Stop Shop upon arrival in the Philippines.
All arriving passengers are required to pre-book an accommodation for at least seven nights in an accredited quarantine hotel. Visit the Department of Health's website for a complete list of available quarantine facilities.
Upon arrival at the airport, submit the accomplished Health Declaration Form to the Bureau of Quarantine personnel.
Proceed to the One-Stop Shop Briefing Area for discussion of quarantine protocols by the Philippine Coast Guard and distribution of Affidavit of Undertaking.
Validate pre-booking at the Department of Tourism Desk.
Pay for your RT-PRC testing (P4,000) at the Private Laboratory Desk. Testing will be conducted at your chosen quarantine hotel facility on the sixth day after arrival.
Proceed to the Bureau of Immigration for clearance and passport checks.
Retrieve your luggage.
Submit duly accomplished Affidavit of Undertaking to the Philippine Coast Guard.
Proceed to your chosen quarantine hotel via airport taxi.
While on quarantine, prepare your airline or bus tickets, Letter of Acceptance from your local government unit, Travel Pass from any Philippine National Police office at point of departure.
Take the RT-PCR swab test on Day 6. Results will be sent via e-mail.
Upon receipt of negative results, wait for the BOQ Health Certificate.
Check out of the quarantine hotel facility.
After check out, go direct to your final destination/home.
Report to your barangay officials for accounting and instructions.
Exercise home quarantine for 14 days.
Check out Spot.ph on Viber to join their Community and subscribe to their Chatbot.
Load More Stories