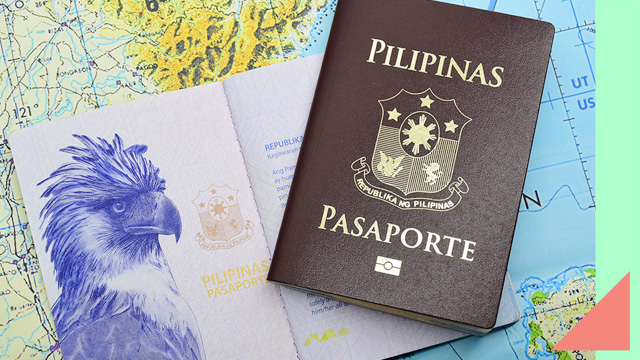 In the past, the most powerful passports were based on countries' political and soft power on the international arena. These days, who gets to travel and where people can go are largely dictated by how a country has handled the pandemic. 
ADVERTISEMENT - CONTINUE READING BELOW
The Henley Passport Index has released its list of the world's most powerful passports in 2021. It is important to note that the index doesn't take temporary restrictions into account, which means there could be fewer countries allowing entry at the moment.
In the list, the Philippines ranks 77th, down from last year's 76th place. Filipinos have visa-free access to 66 countries. 
The Japanese once again topped the rankings as the holders of the world's most powerful passport, having visa-free access to 191 countries. 
Singapore and South Korea are the only other Asian countries that made it to the top ten. Singaporeans hold the second-most powerful passport in the world, with visa-free access to 190 countries. South Korea ranked third, with visa-free access to 189 countries.
Below is a partial list of the countries with the most powerful passports in 2021.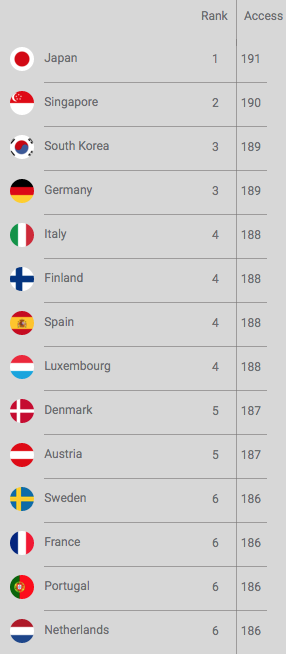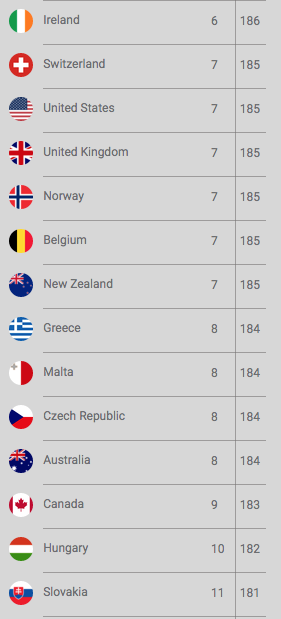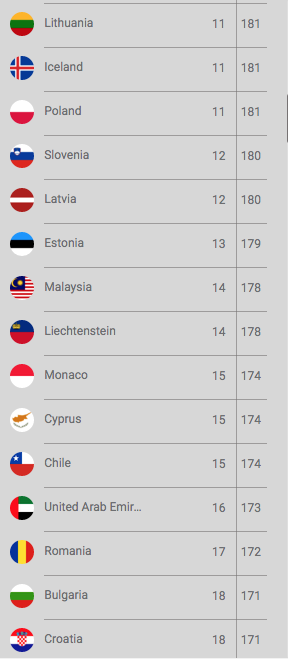 ADVERTISEMENT - CONTINUE READING BELOW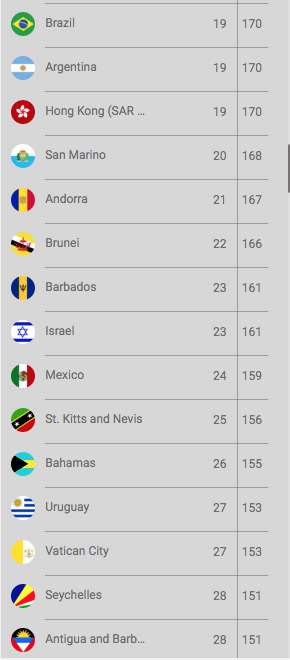 Read more about it here: Henley Passport Index
Load More Stories