It's one thing to book at a hotel and call it a vacation; it's another to book at a hotel with an honest-to-goodness goal of focusing on wellness.
If you're planning to head to Cebu sometime soon, then best check in at Maayo Hotel. Only 10 to 15 minutes from the Mactan International Airport, this cozy four-star destination showcases everything that Cebu has to offer—from delectable local dishes served at buffets to local art pieces adorning the walls. In fact, its design is a homage to the region's heritage: door handles to ballrooms are made from bugsay (wooden boat paddles) as a nod to the islands' early inhabitants, while a mango tree trunk stands at the center of the main lobby symbolizing Cebu's flourishing mango industry.
ADVERTISEMENT - CONTINUE READING BELOW
CONTINUE READING BELOW
Recommended Videos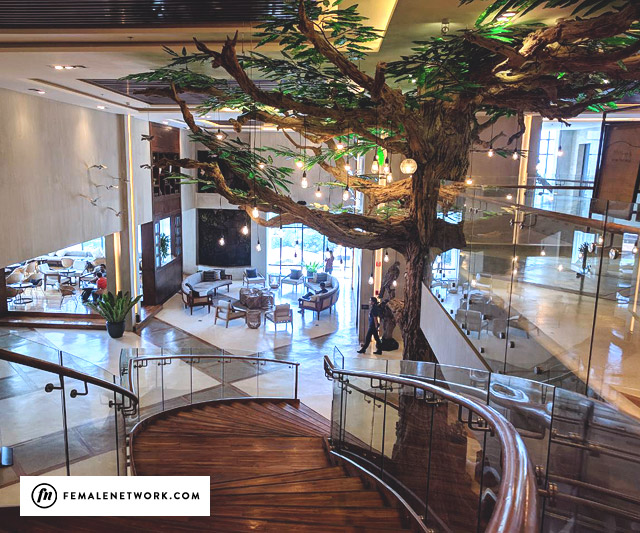 But aside from the hotel's Instagrammable nooks and crannies, Maayo also offers you the chance to zero-in on your health, as located in the same complex is Maayo Medical, which provides ambulatory care. Located on the first six floors of the building, it almost looks nothing like a clinic with its calming design combined with meticulous floor planning that gives premium to your privacy. The idea is to book a stay for the duration of your medical (or aesthetic) treatment so that you have ample time to recuperate in a place that doesn't feel heavy or intimidating.
ADVERTISEMENT - CONTINUE READING BELOW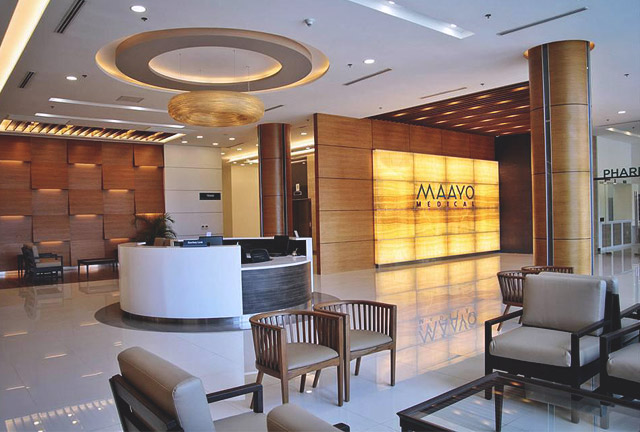 William Liu, CEO of the Primary Group of Builders that developed the Maayo complex, explained in a release: "The idea is for our guests to come back better. So whether you are coming in for travel or to seek medical treatments… you can experience both and leave better than when you came here."
ADVERTISEMENT - CONTINUE READING BELOW
FN Tip: Inquire about Maayo Medical's packaged offerings. You may even have a "Migo" or "Miga" (a patient care assistant) who will guide you through the process.
Maayo Medical offers a long list of services from dental care to hemodialysis, but one of its more popular offerings is aesthetics, so if you're up for a bit of self-care and you've always wanted to give your kilikili a bit of loving, here are a couple of underarm laser services the facility offers:
Laser Hair Removal
Rate: starts at P3,500
No more shaving and waxing! Lasering off your armpit hair is also known to smoothen and brighten the skin after some time.
Laser Whitening Treatment Pico
Rate: starts at P18,000
PicoSure laser focuses specifically on dark spots, breaking down pigmentation and encouraging cells in those areas to trigger the production of collagen and elastin that promote healing and the creation of new cells. The treatment only lasts for around 15 minutes, and the number of sessions really depends on your skin.
ADVERTISEMENT - CONTINUE READING BELOW
There are also other treatments for your face and other parts of your body that you may want to try:
OxyGeneo Facial
Rate: starts at P4,500
OxyGeneo 3-in-1 Super Facial: How it works from Pollogen Ltd. on Vimeo.
OxyGeneo does three things: it gently exfoliates dead cells, infuses active ingredients for skin regeneration, and oxygenates your skin by pulling oxygen-rich blood to the area being stimulated through bursts of CO2 bubbles. The result is a face that's plumper, tighter, and fresher.
Fractional Co2 Skin Tightening
Rate: starts at P7,000
Is the skin on your jaw starting to sag? Or maybe fine lines are starting to form in the middle of your brows? Fractional Co2 laser does a great job in rejuvenating aging skin. It can even lessen pockmarks caused by acne and smoothen out wrinkles!
Erbium Yag Skin Resurfacing
Rate: starts at P13,000
If the creases on your skin are too deep for creams and serums, then you may want to consider the Erbium Yag laser treatment. It removes the older skin to reveal newer skin just beneath the surface while stimulating the production of collagen. You may need anesthesia and there may be a bit of downtime, but the results are more than worth it.
ADVERTISEMENT - CONTINUE READING BELOW
*Rates may change without prior notice. For more details, visit their websites: Maayo Hotel and Maayo Medical.
Load More Stories