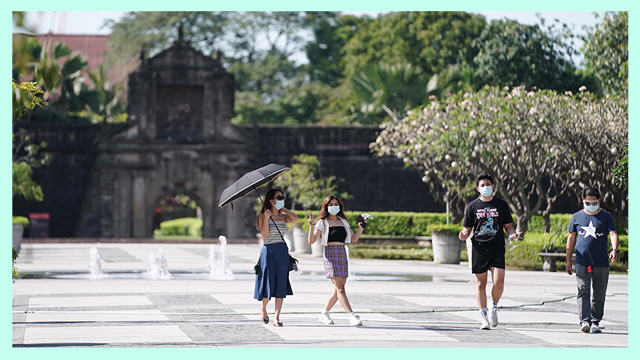 If you live near or within Metro Manila, now is a great time to lace your sneakers up and go on a historical day tour as Intramuros has recently opened venues within its walls for tourists: Fort Santiago, Casa Manila, and the Baluarte de San Diego.
Watch more about safety measures, contact tracing protocols, and all in all what to expect in your next Intramuros trip in the video below:
Video producer: John A. Mariano
In case you need a brush up on history, Fort Santiago was built in the late 1500s, and was used as army headquarters by the Spanish, the Americans, the Japanese, and at some point, even the British. Today, it houses Museo ni Jose Rizal, in honor of the fallen hero who spent his final days in there.
Casa Manila, which was actually constructed in the 1980s, was copied from the old San Nicolas House once located within the walled city. It's currently a museum showcasing Manila life during the Spanish colonization.
ADVERTISEMENT - CONTINUE READING BELOW
The Baluarte de San Diego is almost as old as Intramuros itself, which original goal was to be able to get a better sight of possible invaders from the waters beyond. This once-imposing structured has softened through the centuries, and now features gardens for visitors to enjoy.
Ready to head out? For more details, visit the Official Intramuros Administration page on Facebook.
Load More Stories