I'll have to admit that a trip to Shanghai was never really high on my bucket list—not anytime soon, at least. China always made me imagine rural provinces such as Hunan, with its picturesque mountains and ancient towns. But articles and documentaries have always depicted Shanghai as a bustling metropolis popular for its expensive boutiques and fasyon crowds; and as a city woman looking for a bit of reprieve, I wasn't too keen on jumping into another busy and fast-paced district.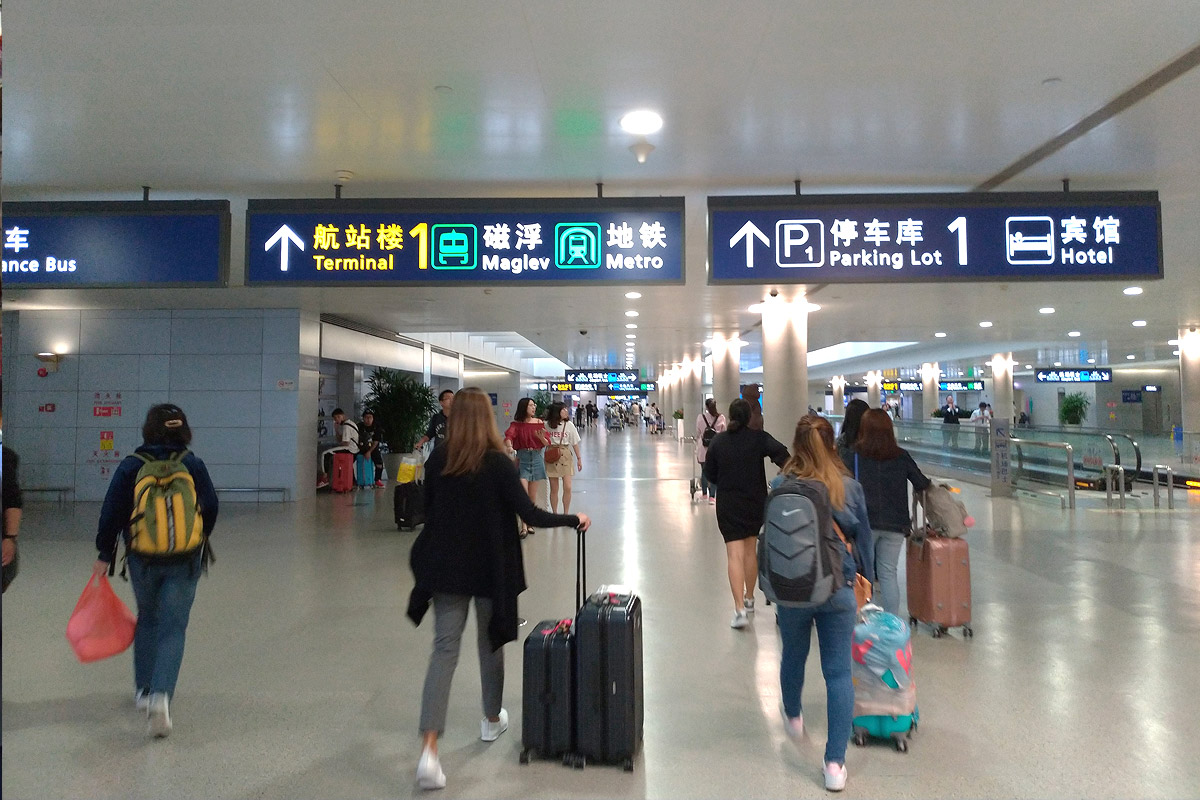 Pudong International Airport services hundreds of tourists each day. Be prepared for a stringent immigration procedure and always keep your documents on hand!
PHOTO: Charlene J. Owen
Touching down at the Pudong International Airport, the picture of Shanghai in my head was corroborated by what I saw—crowds of people going through immigration and a tour guide that every so often looked back to our little group to say 'Faster, faster!' Pushing my luggage with one hand and eating a Subway sandwich with the other while hurrying to the connecting train station, I thought, "I guess it's just like Metro Manila."
ADVERTISEMENT - CONTINUE READING BELOW
Boy, was I proven wrong.
Day 1: A short introduction to Shanghai
"We ride the Maglev," our tour guide said as she rushed us down an escalator. The Shanghai Maglev Train, also known as Shanghai Transrapid, uses magnets to power it—meaning the cars are pretty much levitating over the rails, removing the hurdle of friction and enabling travel at incredible speeds. (One regular trip costs 50 Yuan or P408.80, based on Google Finance's exchange rate as of writing.)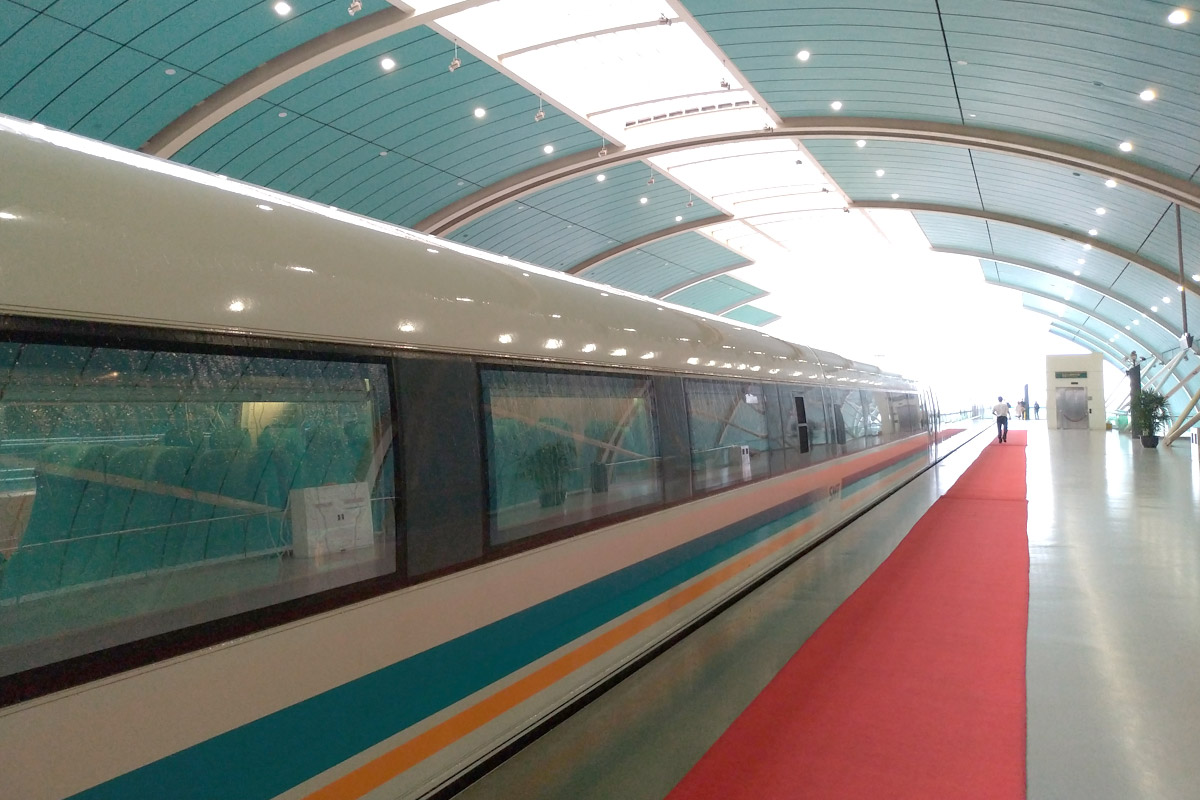 The Shanghai Maglev is the fastest way to get from Pudong International Airport to the heart of the metropolis.
PHOTO: Charlene J. Owen
Flying at around 300 kph on a rainy late afternoon, I realized that while Metro Manila was vibrant with secret nooks and crannies, Shanghai was a sprawling province with still so many undeveloped areas (I consider this a plus because it was quite refreshing to see a lot of greenery). After a quick seven-minute ride, we briskly walked through a mall, past a really great-smelling cafe (we were considering getting coffee but our guide reiterated that we had to rush), and hopped onto a bus to a hotel along Hengshan Road—once known as Avenue Pétain—at the heart of the French Concession.
CONTINUE READING BELOW
Recommended Videos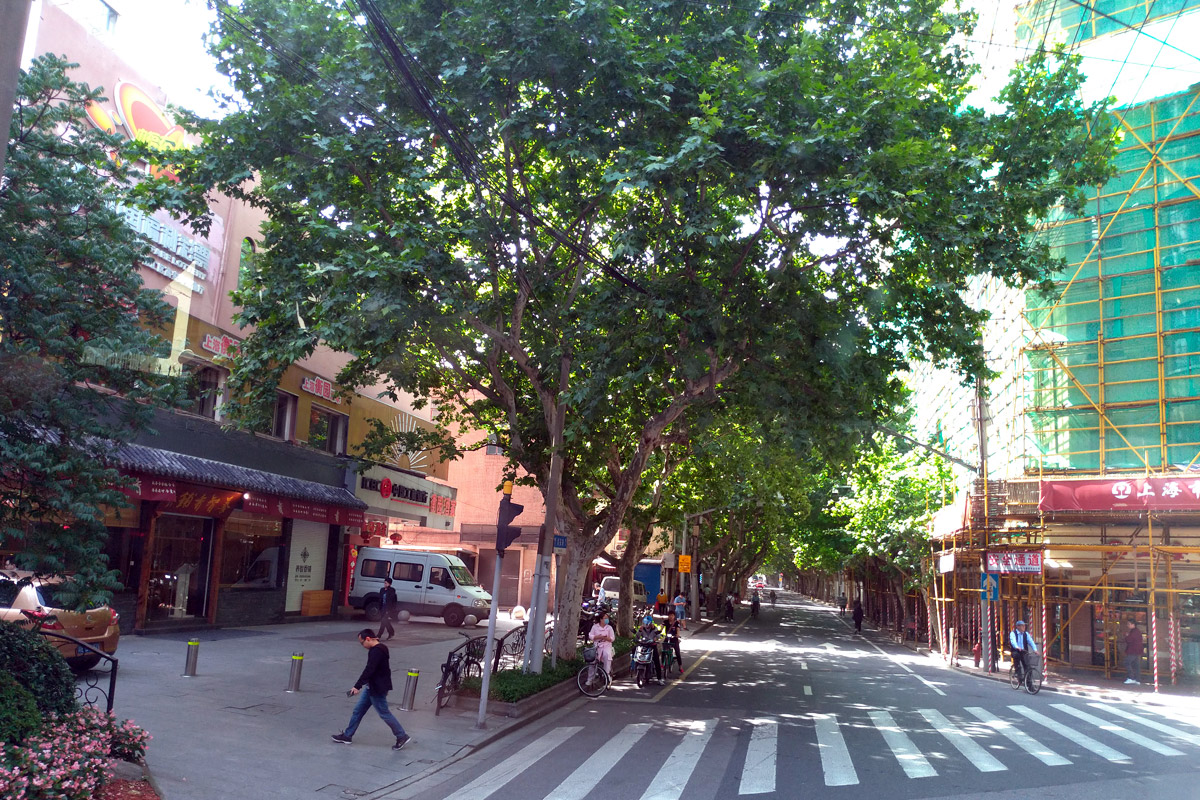 A quiet road in Shanghai's French Concession. Many of the old European buildings have been converted to boutiques, cafes, and restaurants.
PHOTO: Charlene J. Owen
A bit of history 
Built in 1849 when Shanghai was forced to open ports of call after their loss in the Opium Wars, the French Concession was a result of the local government handing over a part of the district to the French. The area expanded as time passed and regular Chinese residents were given very little access to it. When the Second World War broke, the Japanese invaded and settled in the Concession, until they were forced out in the 1940s.
The houses in the area were indeed quaint. Rows upon rows of turn-of-the-century European structures were bordered by parasol trees with leaves in shades of green and yellow, giving Hengshan road an old, almost cozy feeling. While most of these former French homes have already been transformed into bars, restaurants, and boutiques, the area has still been impressively maintained, exuding a distinct, East-meets-West Old-World vibe.
We dropped our luggage at Twelve at Hengshan, a relatively new hotel that stood between a flashy club and a few small convenience stores. After a quick but delicious dinner at the famous HOME'S Private Kitchens (try the red cooked pork and their clear-steamed sea bass), we headed by bus to Epicure on 45.
ADVERTISEMENT - CONTINUE READING BELOW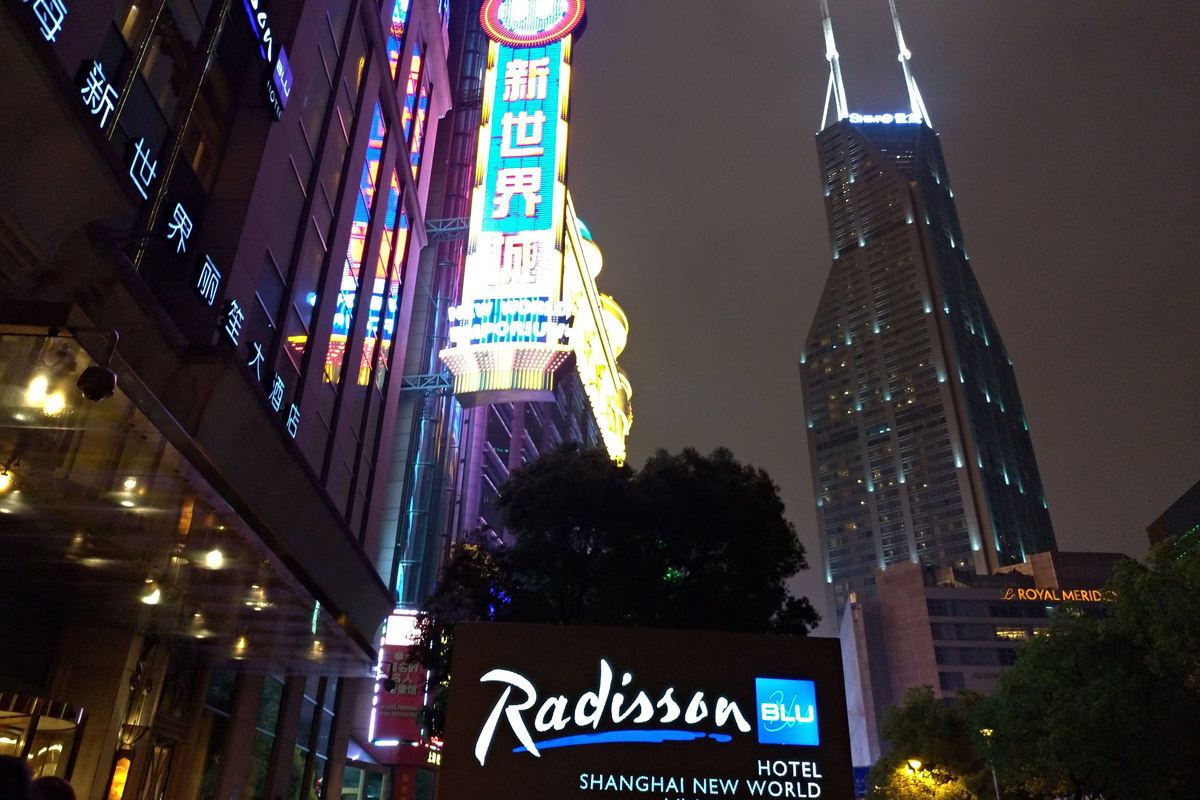 The New World Hotel is the home of Epicure on 45, which can give you the best view of Shanghai.
PHOTO: Charlene J. Owen
If you want a good 360-degree view of Shanghai on a clear night, Epicure on 45 is the place to go. Located on (surprise!) the 45th floor of Radisson Blu Shanghai New World Hotel, this rotating restaurant is great for long conversations over drinks. You may get a tad dizzy and disoriented with the floor moving underneath you, but that's part of the experience—unless you're just really tipsy, of course.
Day 2: A crash course on makeup and window shopping
With spring temperatures dropping to a nice 16 degrees Celsius, I was glad that I brought knits and a comfortable pair of boots. The day called for a lot of walking as our group was given the opportunity to check out the research lab of Avon Cosmetics in Shanghai. (Did you know that one of their manufacturing plants is actually in Laguna?) The main takeaway was that it literally takes an entire building of scientists and product developers to create safe skincare formulation breakthroughs, like their newest lippies that come with lip primer under the Mark. beauty line, which launched on the same day.
ADVERTISEMENT - CONTINUE READING BELOW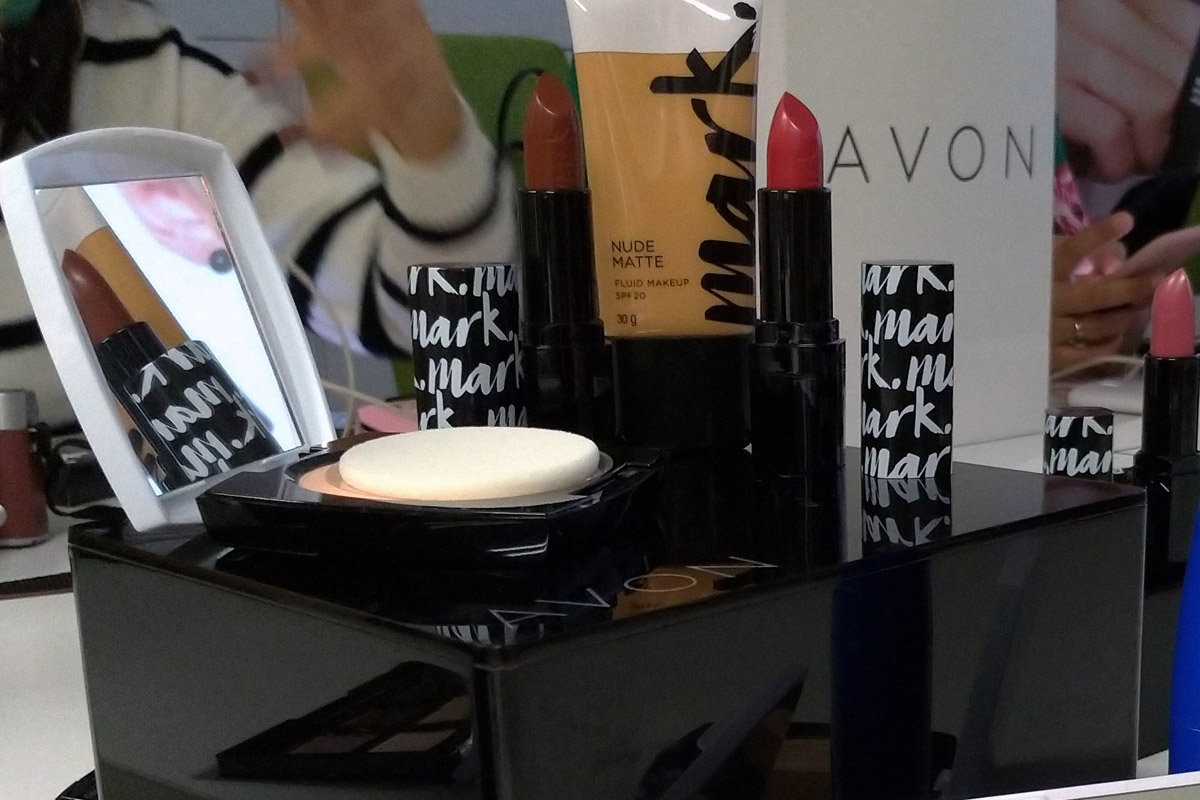 Avon's research facility in Shanghai launched their newest makeup line called Mark., which is now available in the Philippines.
PHOTO: Charlene J. Owen
The line also includes lip tint, mascara, pressed powder, primer, liquid foundation with SPF, contour and highlighter, bronzing powder, blush, strobing stick, wet and dry eyeshadow, brow pencil, eyebrow tints, and liquid liner. It's basically everything that you need for a plakado face.
After having our fill of kakikayan, our tour guide brought us to Nanjing Road, a well-known shopping district in China. It's a wide space bordered by malls, shops, banks, and restaurants for every nationality, budget, and taste, spanning several blocks and intersections.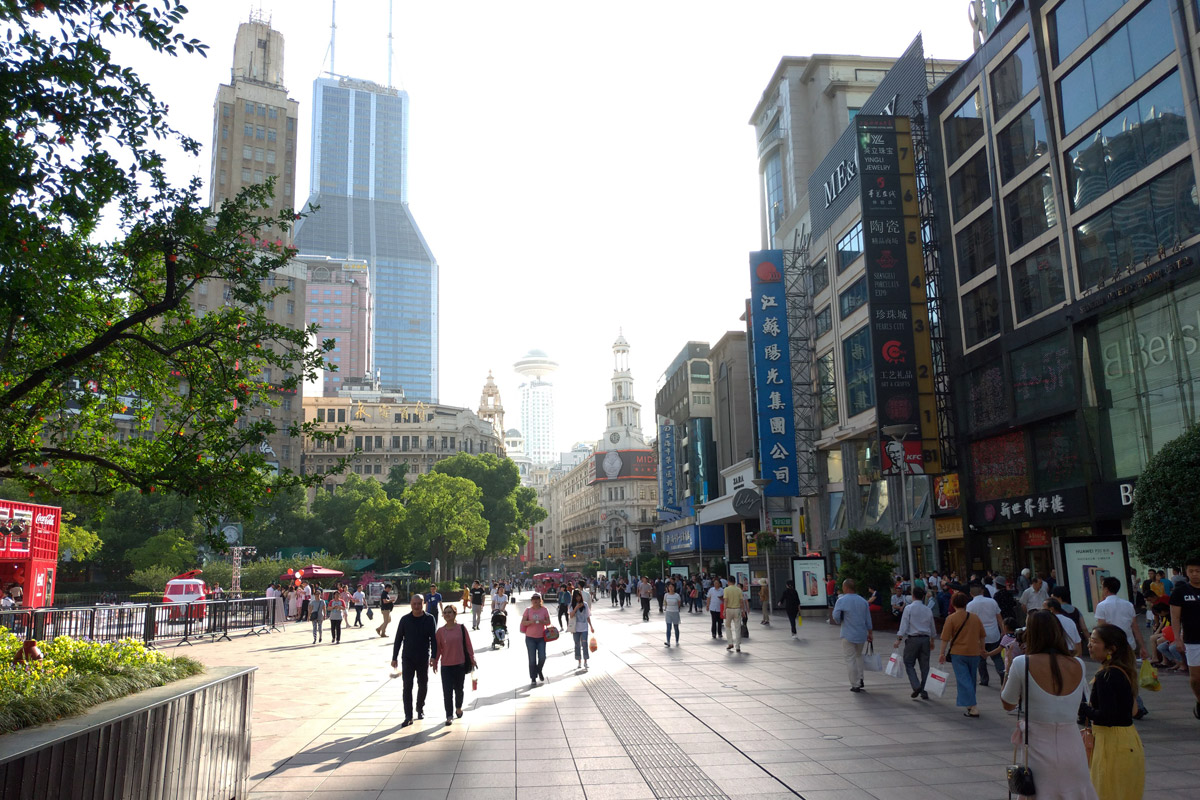 Nanjing Road is a well-known shopping district in Shanghai. It hosts several foreign luxury brands, including Alexander McQueen.
PHOTO: Charlene J. Owen
Speaking of intersections, you may need to be careful about crossing. If you think that traffic is crazy here, you're definitely in for a surprise when you get to Shanghai. It's almost a game of patintero since you won't really get anyone to stop for pedestrians. Always be on the lookout, and don't walk around while on your phone.
Nanjing Road
Nanjing Road runs for 5.5 kilometers from The Bund (we'll get to that later) to the West Yan'an Street. It was part of the British Concession back in the 1800s before becoming an International Settlement, and has since been known as a trading center up to modern times.
ADVERTISEMENT - CONTINUE READING BELOW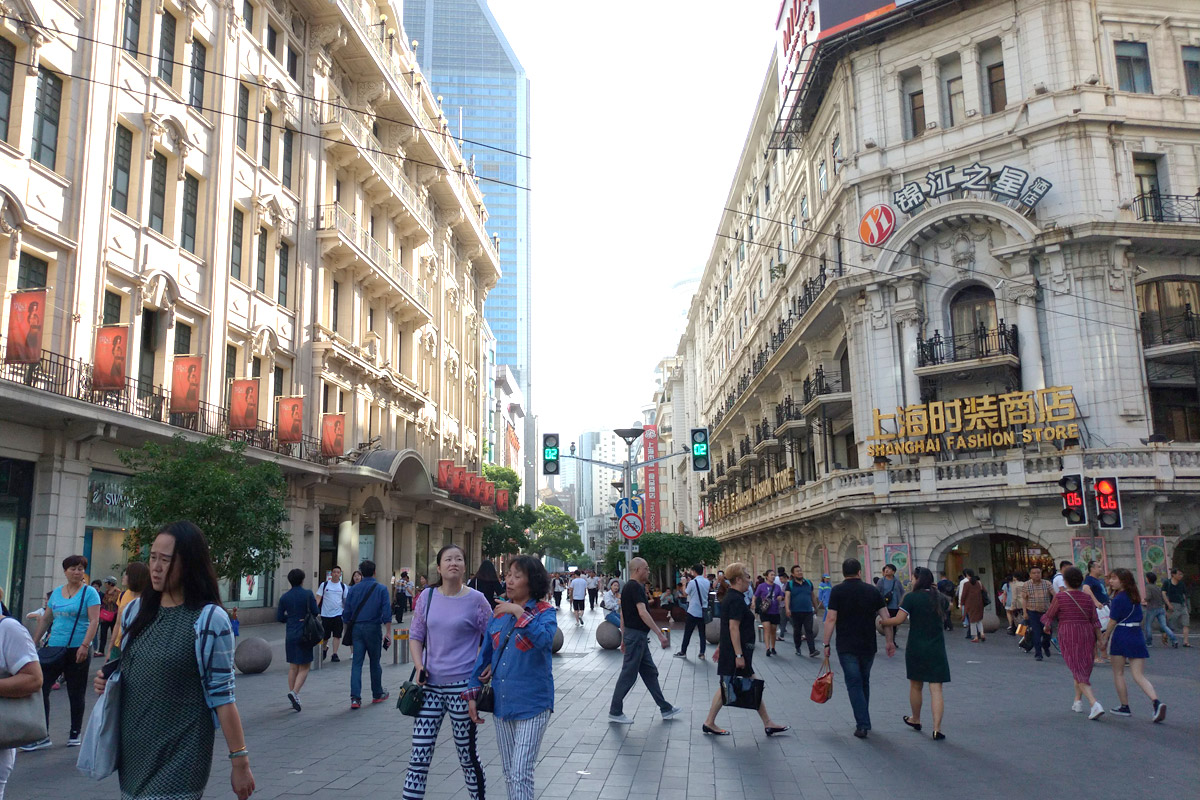 One of the many intersections that punctuate Nanjing Road. Remember to be attentive of stoplights and watch out for speeding bikes and cars!
PHOTO: Charlene J. Owen
From traditional food to European clothing brands, Nanjing has everything any tourist would want to check out, but of course, you'll want to be smart about purchases, as branded items are taxed more and are more expensive in Shanghai than in other international shopping hubs. If you're going to buy pasalubong, stick with what you know you can't find in other places—snacks, silks (if you've got the cash), and ceramics.
Day 3: A quick stop at The Bund
The Bund is a popular waterfront known to be "the symbol of Shanghai" as you can see the world-famous Pudong skyline across the Huangpu River. When trade came to the city, the once reed-filled area was developed, and in the following decades, reinforced to become the home of some of the most interesting stores and restaurants in the region. Unfortunately, we were not able to tour much of the location due to time constraints, but there are in fact many interesting things to see at The Bund: European architecture is quite prominent, and there are a lot of interesting monuments and sculptures you can visit. You can also discover its nooks and crannies by getting bus, ferry, or tunnel tours.
ADVERTISEMENT - CONTINUE READING BELOW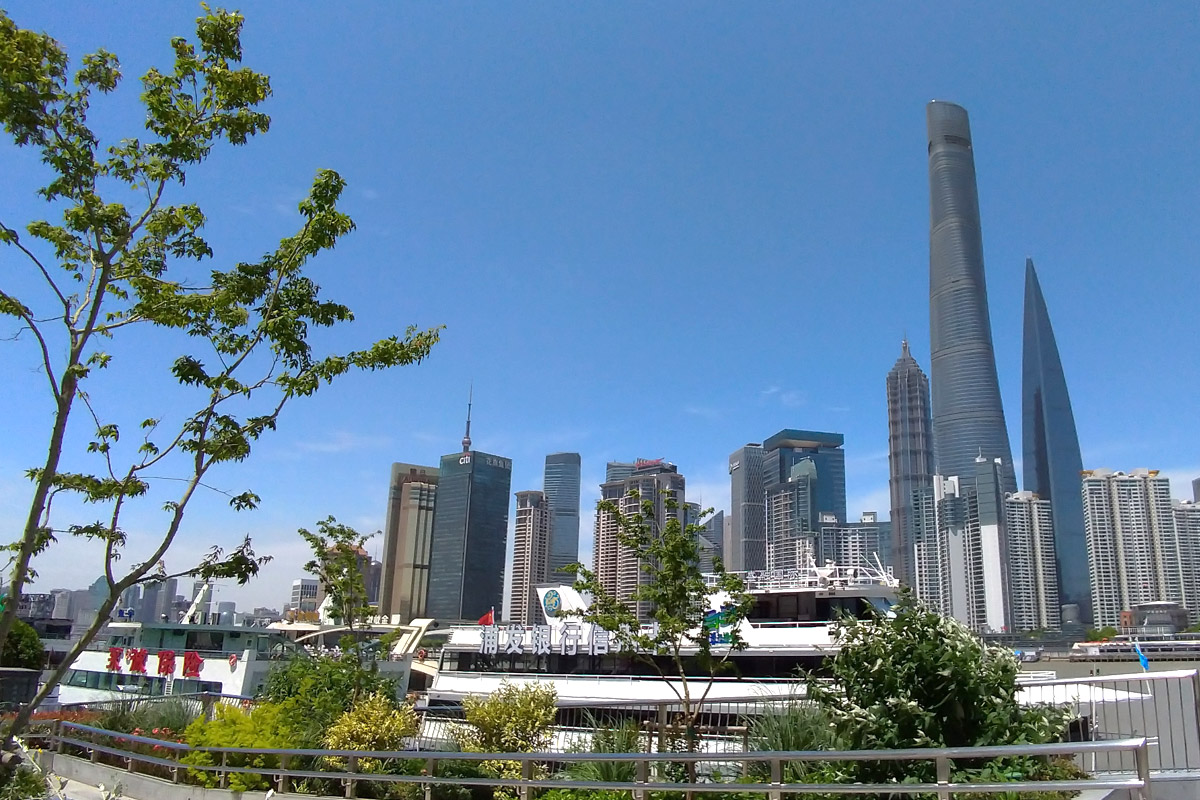 The Bund is the perfect place for a stroll after a great lunch (or dinner) in one of the posh restaurants bordering it.
PHOTO: Charlene J. Owen
Appreciating Shanghai in less than 72 hours
Although the visit was quick and the schedule jam-packed, its impossible not to appreciate the vibrancy of Shanghai. It's a city of opposites—old and new, traditional and radical, and somehow, it all blends into one cohesive culture. Shanghai has managed to keep its charm timeless, even as it constantly changes to accommodate influences from other countries. Take for example its famous fashion scene: sure, it's not unusual to see someone decked in Louis Vuitton from head to toe, but ones who truly stand out are those who have managed to embody the dynamic spirit of the metropolis; traditional silks and embroidery mixed with modern cuts and textiles.
Shanghai is a chameleon—it changes as you need it to. It can be a city for artists, party-goers, history buffs, and even for the determined salarywoman. It's what you make of your stay that matters, so immerse yourself in the culture as much as you can.
ADVERTISEMENT - CONTINUE READING BELOW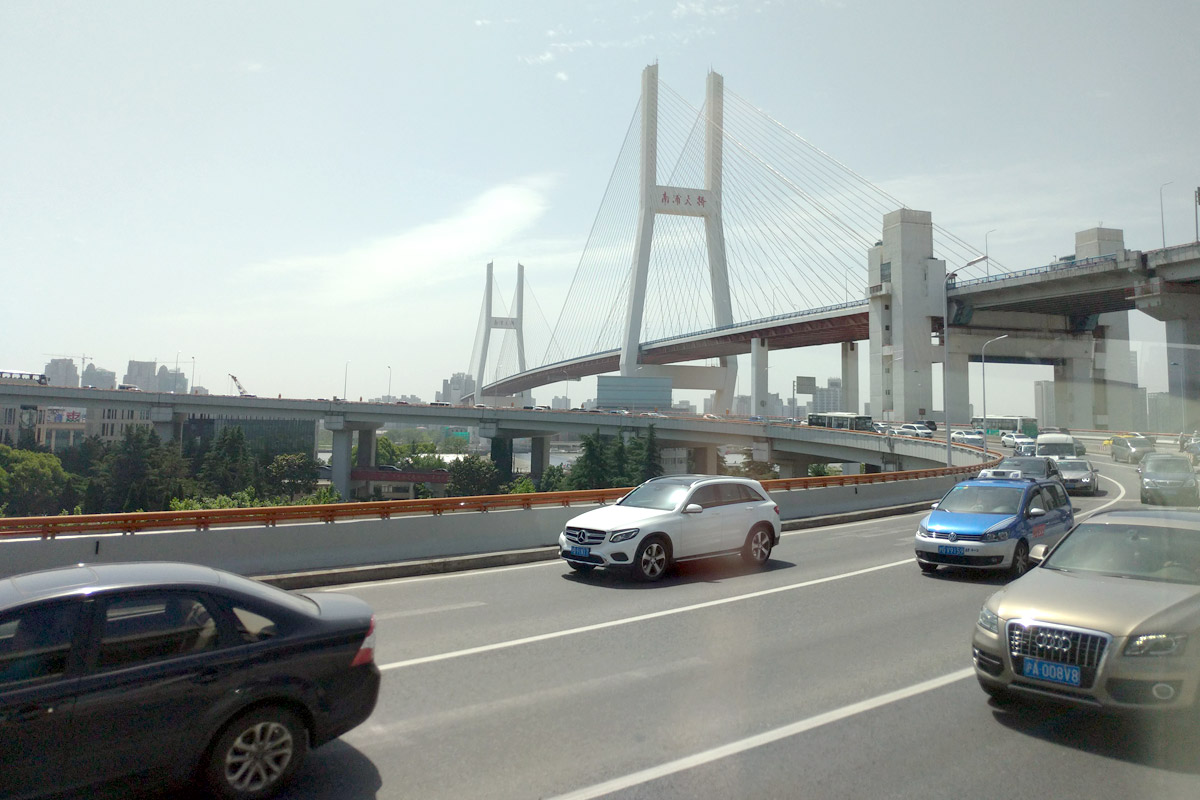 Nanpu Bridge crosses over Huangpu River, and is one of the main bridges in Shanghai.
PHOTO: Charlene J. Owen
FN Tips for Enjoying Shanghai
Pack warm clothing, too, if you're visiting during springtime as the temperature can quickly go from warm and sunny to chilly and rainy.
Bring US dollars and get your money changed at the airport as it's the most hassle-free way to do so. There are banks along Nanjing Road that can accommodate you, but you'll need to show your passport and spend a few minutes (sometimes an hour) waiting. With so much to explore, you won't have time to do that.
There are a lot of banned apps and sites in Shanghai, including Facebook, Twitter, Instagram, YouTube, and everything Google-related. Some try downloading a VPN (which is frowned upon by the Chinese government), but you can buy a Chinese SIM that affords you data usage for your stay. A SIM costs around 100 Yuan or P817.59, and can be bought at the airport or through your registered tour guide. Smart and Globe's roaming services also work, but make sure to approach a service center prior to leaving for rates. Apps like WeChat, Slack, Telegram, and Yahoo! Mail work in Shanghai in case you need them. 
Booking at premier hotels like Twelve at Hengshan is a good, luxury experience, but prepared to shell out P11,000 to P12,000 a night. There are many AirBnBs in Shanghai, though, so there's no need to worry about accommodations.
Eat like a local! While it's great to enjoy top-notch restaurants (and believe me, Shanghainese food is so different than what I imagined), don't be afraid to try street delicacies, especially those along Nanjing Road. If you have time, compare prices, and look for those smaller stores that offer cheaper deals.
Listen to your guide and always look out the window. Shanghai becomes even more interesting when listening to how certain things came about.
Be nice to locals! While some can seem a bit masungit, there are a lot of people who can help you when you get lost or even suggest places to visit.
ADVERTISEMENT - CONTINUE READING BELOW