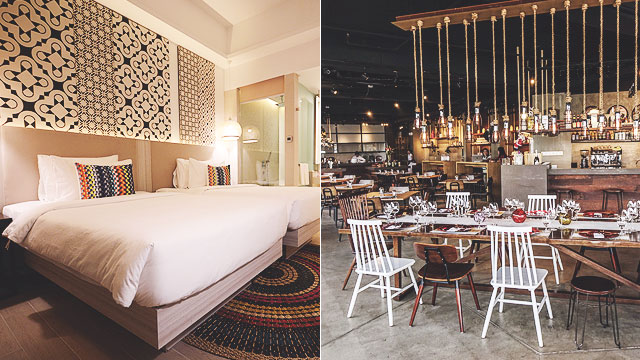 There are a lot of affordable apartments and transient homes in Palawan, but if you have extra cash and would like to treat yourself to something fancier, then this hotel is worth checking out.
Hue Hotel and Resort in Puerto Princesa has really quaint and tastefully designed accommodations which will make you feel like whipping out your phone and taking photos for your Instagram feed every few minutes. True to its name, it makes smart use of colors and patterns that give it a chic, boutique vibe.
ADVERTISEMENT - CONTINUE READING BELOW
Check the bedrooms out: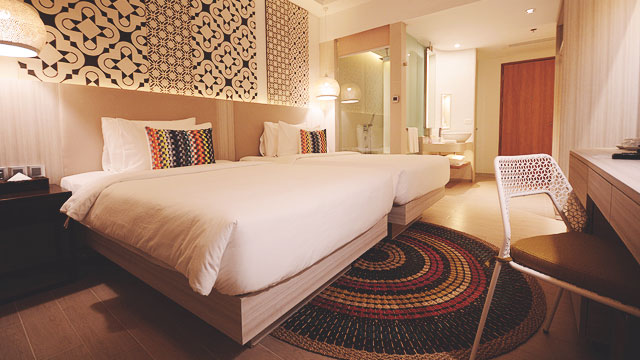 A Deluxe Room goes for P6,000 a night for two people.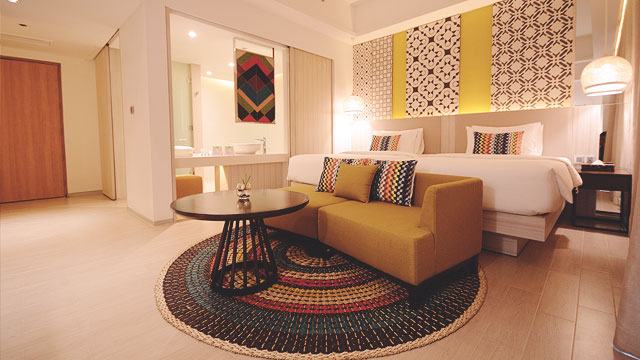 The Suite Room is better for small groups at P7,500 a night—pretty sulit if you're planning to book with three of your BFFs! On the other hand, the Family Room costs P9,000 a night and has two connecting nooks with a bathroom each that's perfect for a huge family or a bachelorette party.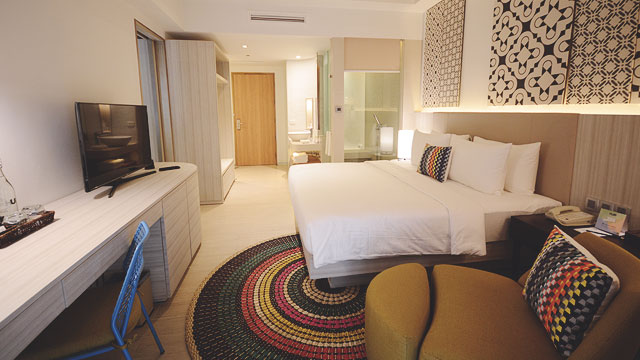 ADVERTISEMENT - CONTINUE READING BELOW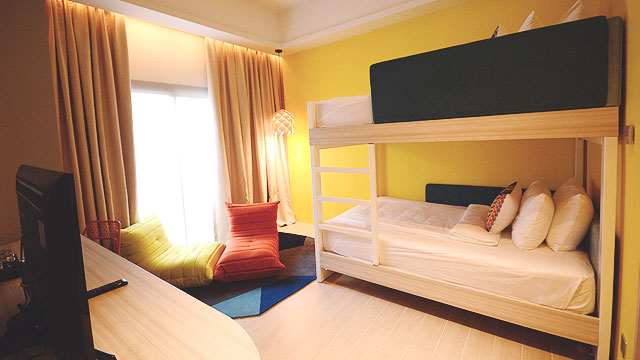 Hue also features a unique roofdeck pool (which you can see from the hotel façade) bordered by thick glass panels so you can easily take a peek at the city below.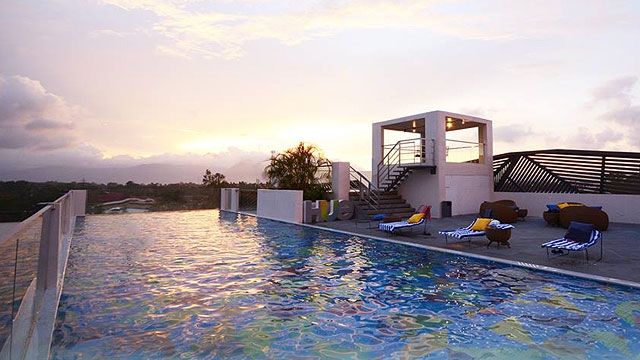 ADVERTISEMENT - CONTINUE READING BELOW
Probably one of the nicest things about Hue is Matiz, a cozy Spanish restaurant which serves great paella and gambas. Like the rest of the hotel, the interiors are well-designed and cozy, so much so that you'll probably visit again even after you've checked out!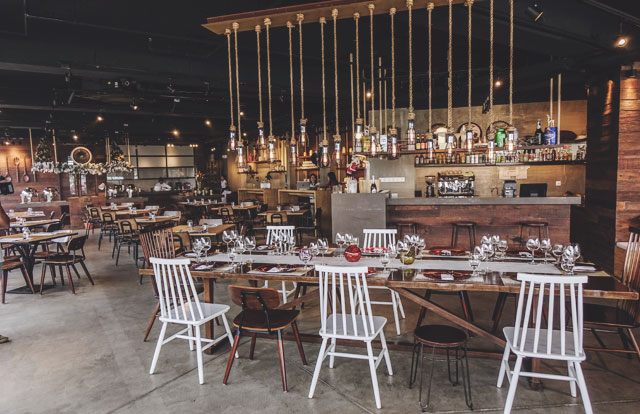 ADVERTISEMENT - CONTINUE READING BELOW
If you haven't completely planned your Palawan itinerary yet, the helpful receptionists can help you out with arrangements to the usual tourist destinations. But of course, the best thing to do is to have everything ironed out before flying in.
For more details on how you can book and enjoy your holiday, visit www.thehuehotel.com or reach out to their Manila office at 896-4061.
Load More Stories